Our grading system explained
Gentle
Gentle / Moderate
Moderate
Moderate / Vigorous
Vigorous
Vigorous / Strenuous
Strenuous
Expedition Grade
Malawi
Malawi is real off-the-beaten-track Africa with diverse landscapes, wonderful wildlife and famously friendly people.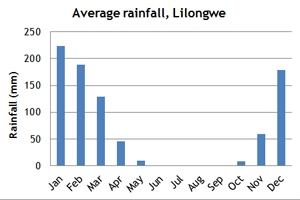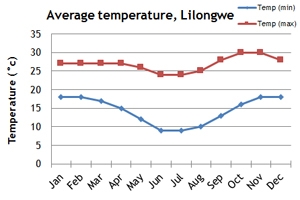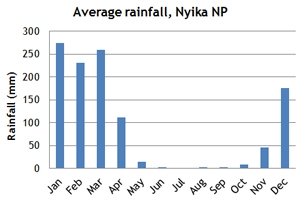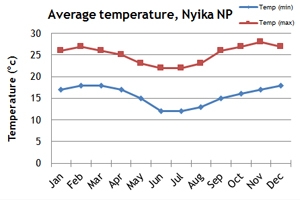 Our climate charts will give you an idea of the weather conditions in Malawi.
The best time to visit depends on your interests but there are two main seasons. The dry season is from late April to October, and between November and March you can expect the rains of the hot, wet season.
In the spring temperatures are cool and chilly at night in the northern highlands, whilst elsewhere the days are warm. The country looks at its best after the rains with wonderful views and lush vegetation, and birdlife is slightly better as some migrants will stay for a while after the rains. However the availability of water will disperse the wildlife.
In the September days are warmer in the highlands, although nights are still cool, but elsewhere the temperatures are hot and nights warm. Views are not so clear due to the dust in the air but the game viewing is excellent, with large concentrations of eland and roan antelope on the Nyika Plateau and large elephant herds concentrated around the Shire River in Liwonde National Park.
If you can't make the dates of our group departures, then take a private departure on dates to suit you, or we can create a Tailor Made holiday especially for you, your family and your friends.