Our grading system explained
Gentle
Gentle / Moderate
Moderate
Moderate / Vigorous
Vigorous
Vigorous / Strenuous
Strenuous
Expedition Grade
What makes Sri Lanka so special?
Known affectionately as 'Pearl of the Orient', 'Resplendent Isle' and 'Teardrop of India', it was also given the name of Serendib by early Arab traders, which came to mean "a happy, unexpected surprise" in English. Travellers on Sri Lanka holidays today continue to find these names apt.
Situated just above the equator, few places of comparable size can boast of such a stunning array of natural and man-made wonders. On our Sri Lankan holidays, go walking along verdant paths through rice terraces, temples, plantations and high mountain scenery. Our Gentle Walking Sri Lanka holiday will take you from the coast to the finest cultural icons in the heart of the island such as the Temple of the Tooth and Lion Rock at Sigiriya. This Sri Lanka holiday's itinerary also includes a day walking through cloud forest to reach 'World's End'.
Sri Lanka holidays are an opportunity to enter another world. From the lush landscape that cradles exquisite ancient ruins, to the bustling modern cities and the serene Indian coast, the 'Resplendent Isle' truly sates all the senses. On our holidays to Sri Lanka, we will see the lively, remarkable temples of Dambulla and Kandy and we will enjoy the wildlife of several national parks and relax by the beautiful ocean.
We set an easy pace on our Sri Lankan holidays, taking the time to enjoy the beautiful landscape by train or by foot on gentle walks. You can explore ancient ruins with time to admire every detail in the intricately carved stone, or watch the wildlife in Uda Walawe and Yala National Parks. With us, you will experience the best parts of this inspirational isle on unforgettable Sri Lanka holidays.
Sri Lanka Holidays

Our holidays to Sri Lanka take you to a land that has inspired and seduced travellers with its verdant beauty, abundant wildlife and rich cultural heritage for centuries.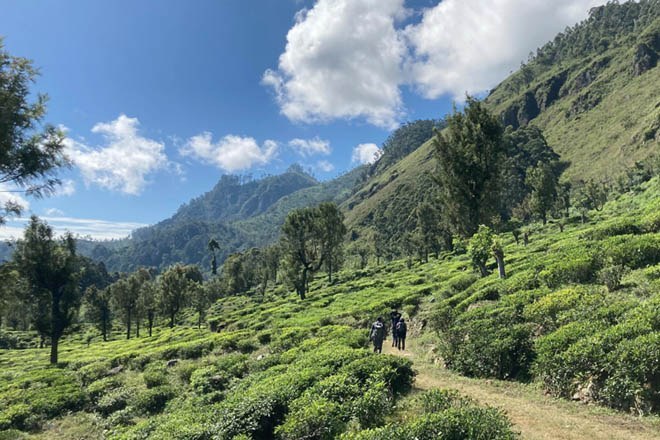 New
Follow the most scenic sections Sri Lanka's new long-distance trail in the verdant highlands
Stay overnight in characterful accommodation with extensive views
Walk to 'World's End' and discover the rich bio-diversity of Horton Plains National Park
Learn how tea is traditionally made and enjoy the delicious local cuisine
Explore the cultural sights and lively streets of Kandy
Flight inclusive from £3185, Land only from £2155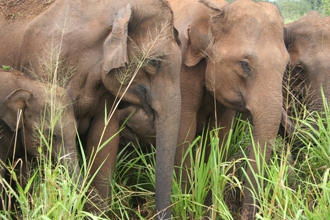 A comprehensive tour of Sri Lanka, combining cultural highlights with gentle walking
Travel into the hill country by train to hilltop tea plantations
Take a jeep safari to look for leopards in Yala National Park
A relaxing beach stay at the end of your travels
Flight inclusive from £3525, Land only from £2455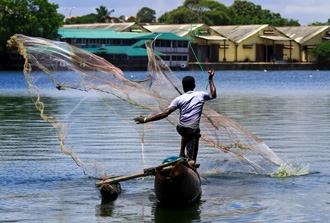 Explore the ancient cities, forts and temples of the Cultural Triangle
Step off-the-beaten-track in the remote far north of Sri Lanka
Look for leopards on safari in little-visited Wilpattu National Park
Discover the colonial heritage of atmospheric Galle
Go whale watching for the chance to see giant Blue whales
Flight inclusive from £3100, Land only from £2150
---
Introduction
For a relatively small island, Sri Lanka packs an impressive punch; few places of comparable size can boast such a stunning array of natural and man-made wonders.
The magnificent remains of Sri Lanka's ancient Sinhalese civilization can be evidenced in a number of spectacular sites including the World Heritage Site of Anauradhapura, the giant Buddha statues at Polonnaruwa, the cave temples of Dambulla and the former citadel of Sigiriya - arguably Sri Lanka's most remarkable sight perched atop a towering rock outcrop. The most sacred of all Sri Lanka's cultural relics though can be found in Kandy, where the remains of one of Buddha's teeth is kept at the Temple of the Tooth. Each year, a replica of the tooth is paraded at the Esala Perahera festival – Sri Lanka's most extravagant celebration.
Following the restoration of peace in the north of the country, the many cultural and istoric treasures of northern Sri Lanka are also accessible to tourists. Trincomalee, Jaffna Fort and the temples at Nainativu Island can all be visited on our Definitive Cultural Tour of Sri Lanka cultural tour.
Alongside its many cultural highlights, Sri Lanka has a rich biodiversity and sumptuous landscapes. Trails through tea plantations, lowland jungle, cloud forest and mountain moorland all provide great walking or trekking opportunities. Whilst game drives at Wilpattu or Yala National Park enable close up viewing of elephants, crocodile, wild buffalo and numerous exotic birds. There's even a chance of spotting leopards! Our Gentle Walking Sri Lanka holiday is a great way to discover the cultural and historical sights of the 'teardrop island' as well as the wonderful wildlife. If you'd like to explore a little further, then our Hill Country Heights trek allows you to experience more diverse landscapes as well as to make the ascent of Adams Peak to see the Buddha's footprint and enjoy a stunning sunrise.
Sri Lanka's temperate climate, outstanding coastline and good accommodation make it the ideal family destination. White water rafting, cycling, walking, whale watching and wildlife activities make for action-packed holiday fun, or you can simply relax on one of Sri Lanka's idyllic palm-fringed beaches enjoying a little touch of paradise on the Isle of Serendipity. In fact, we could create your dream trip on a Tailor Made holiday to Sri Lanka.
---
Key Facts
Capital city: Colombo
Population: 20,277,597 (2012 census)
Size of country: 65,610 sq km
Currency: Sri Lankan rupee
Power supply: 220-240v
Sockets: Round three-pin and two-pin variety
Language: Sinhala
Time difference: GMT +5.5 hours
Visas: British nationals require a visa to visit Sri Lanka which must be obtained in advance.
Religion: Buddhist (official) 69.1%, Muslim 7.6%, Hindu 7.1%, Christian 6.2%, unspecified 10% (2001 census provisional data)
Popular dishes: Rice and fish curries, often far hotter than Indian cuisine.
Popular drinks: Arrack, fermented from the sap of coconut flowers
Did you know: A lasting legacy of the British colonial era, cricket is themost popular sport of Sri Lanka. The national team gained full test status in 1982 and went on to win the world cup in 1996. The national sport however, is volleyball.
FCDO advice: FCDO travel advice for Sri Lanka
---
Climate
When is the best time to travel to Sri Lanka?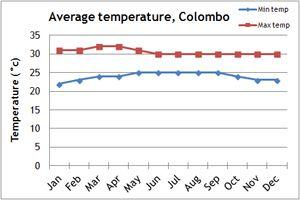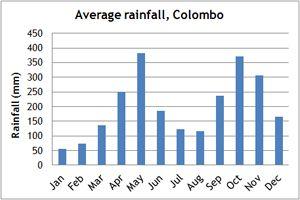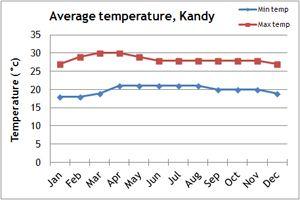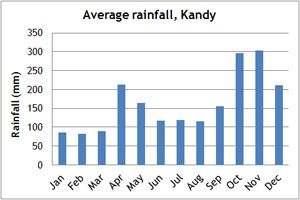 Our climate charts will give you a guide to the weather conditions in Sri Lanka.
Sri Lanka has a tropical climate, with two monsoons. However, there will usually be good weather somewhere on the coast! Sri Lanka's location near to the equator means that there is a fairly constant temperature in the high twenties. Humidity is high throughout the island.

The Yala monsoon brings rain to the south and west coast and the hill country between May and August.
The Mala monsoon between October and January brings rain to the east, north and the ancient cities areas.

Therefore the best time to visit Sri Lanka is during our winter, between December and March. This is the peak season for tourists on holiday to Sri Lanka. The shoulder seasons of April and September – November should be less busy.

If you can't make the dates of our group departures, then take a private departure on dates to suit you, or we can create a Tailor Made holiday to Sri Lanka, especially for you and your family or friends.