Search Tailor Made Destinations
/
Tailor Made
/
Destination
/
Sri Lanka
Welcome to Sri Lanka
Boasting an extraordinary variety of natural and man-made attractions for its size, Sri Lanka is fast gaining a reputation as a great value, must-visit destination. With its tropical climate, enticing beaches, impressive wildlife, varied walking trails and fascinating culture it's not surprising that so many tourists are adding 'Buddha's Island' to their travel wish list.
For the wildlife enthusiast, the national parks of Yala and Uda Walawe provide plentiful opportunities to see elephants, leopards and rare birds in their natural habitats, whilst the warm coastal waters attract an array of marine life including blue and sperm whales. For keen walkers, Sri Lanka also offers a varied range of natural landscapes with open plains, misty cloud forest, high peaks and manicured tea plantations. For culture buffs, there is over 2,000 years of recorded history to discover from the island's early Sinhalese civilisation, to Arab traders and the colonial settlers of more recent times. These influences can be evidenced through the ancient ruined cities, Buddhist temples, colonial forts and tea estates that mark the landscape, as well as in the delicious cuisine and vibrant cultural traditions that bring Sri Lanka's history to life.
With its wealth of natural and cultural treasures, together with an excellent range of accommodation, Sri Lanka offers endless possibilities for the traveller. And with our knowledge and expertise we can create the perfect holiday for you and your family.
Best time to travel: Close to the equator, tropical Sri Lanka is blessed with year-round warmth and and plenty of sunshine. Temperatures are fairly constant with the coastal areas enjoying an average of around 30 C and the cooler mountain highlands between 18 and 23 C. Sri Lanka experiences two monsoon seasons, the Yala monsoon affecting the southwest and the Mala monsoon the northeast. This means the best time to visit the southwest coast or the hill country is between December and April, whilst May to September are the best months to travel in the north and east. You should however expect a shower at any time of the year.
Flight essentials: You can fly direct to Sri Lanka from London on Sri Lankan airlines, flying time is around 11 hours. Regional departures from Manchester and Edinburgh are also available using Qatar or Emirates airlines, flying via their Middle Eastern hubs of Doha or Dubai respectively. As part of our Tailor Made service, our friendly Flights team will find and book the best options for you.
Time difference: GMT +5½ hours
When to go:
Jan
Feb
Mar
Apr
May
Jun
Jul
Aug
Sep
Oct
Nov
Dec
Talk to one of our
well-travelled experts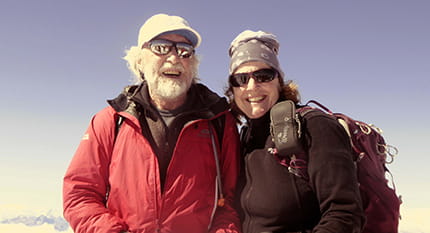 Start planning your next adventure now