When you get home

We value your feedback
When you return from your holiday we will send you a post trip questionnaire. We very much value the comments of our clients and use these to make improvements to our holidays. If you do not receive a form within a week of your return please contact the office. You can also follow this link and leave a review on our website.
The Association of Independent Tour Operators (AITO) independently monitors the standards of its members' holidays. Click here to go to the relevant page of AITO's website and leave your feedback. This process only takes a minute.
Don't forget, if you enjoyed your holiday with Mountain Kingdoms, and decide to travel with us again in the future, you will be entitled to claim a loyalty bonus.

Share your experiences on Facebook
We would love to hear about your favourite holiday memories so why not share your good times on our facebook page.

Send us your photos
Congratulations to Chris Martin, the winner of our 2021 Photo Competition. We are not currently running a photo competition but if you've got some great photos from your holiday we'd really love to see them. Email them to us at info@mountainkingdoms.com and we may add them to our website or use them on our social media pages - then you can inspire others to have an equally amazing time.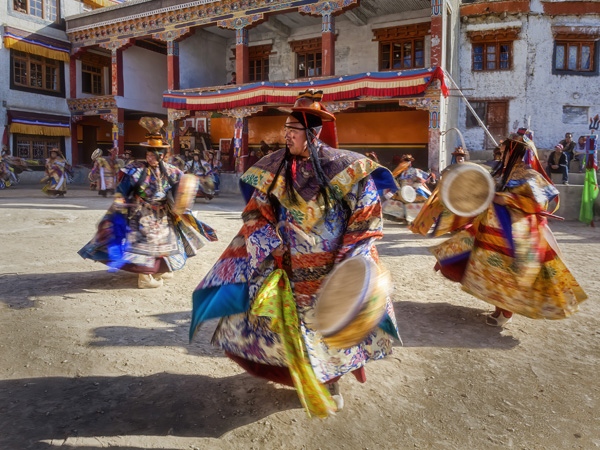 Ladakh Festival by Chris Martin