Holiday destinations
Call our
friendly team
Responsible Travel
What's included?
Watch our videos
Read our blog:
Travellers' Tales
Walking & trekking holiday specialists
Mountain Kingdoms was formed back in October 1987 as Himalayan Kingdoms, when two mountaineering friends, Steve Berry and Steve Bell rejected conventional careers to make a living from the love of their life - the greatest mountain range in the world. The reputation of the company as the Himalayan, trekking, touring and mountaineering specialist quickly grew, and in 1993, Himalayan Kingdoms were the first British company to guide Everest, putting seven paying clients, six Sherpas and two guides on the summit.
In 1995, the company separated, with Steve Bell moving the mountaineering side of the business to Sheffield, which continued to operate as Himalayan Kingdoms Expeditions until 1999 when its new name, Jagged Globe, was slowly phased in. The two companies continue to have close, friendly ties. With Steve Berry at the helm, Himalayan Kingdoms continued to grow, pioneering new and exciting trekking routes, initially across the Himalaya, and then gradually beyond into the other great mountain ranges of the world: Europe, South East Asia, Central Asia, the Americas and, most recently, the Middle East and Africa. Finally, in 2008, Himalayan Kingdoms became Mountain Kingdoms to better reflect the holiday destinations we offer which span the world.
As well as expanding into new regions, Himalayan Kingdoms also began to offer different styles of adventure holiday. Besides full camping treks, tea house trekking, homestays and hill tribe treks provide comfortable accommodation as well as contributing directly to the local economy. Luxury lodge trekking in many countries has a greater level of comfort still. Today, Mountain Kingdoms also offers Cultural Tours and Trekking Peaks. There is an impressive choice of trekking holidays that range from gentle day walks to demanding high mountain adventure.
We are justifiably proud of 'Mountain Kingdoms' 31 years of achievements'. Mountain Kingdoms - the adventure of a lifetime.
At Mountain Kingdoms we are committed to Responsible Tourism through policies and practices which permeate all aspects of our business, ensuring that all our holidays are undertaken in a way which is socially, environmentally and culturally sound. Responsible Tourism remains at the very core of everything we do as a tour operator.
We feel strongly that all our holidays should benefit the local communities, protect the environment by minimising pollution, and respect local traditions, religion and heritage. We tread lightly - low volume, low impact holidays are the best way of preserving the beautiful and fragile places we visit. Mountain Kingdoms is a previous winner of the prestigious annual Association of Independent Tour Operators' (AITO) Responsible Tourism Award. We acknowledge the importance of AITO's sustainable tourism ethos, which recognises the social, economic and environmental responsibilities of tour operating.
As part of our commitment we are delighted to announce that from 2019, Mountain Kingdoms will be offering clients either a free Water-to-Go bottle or a free Mountain Kingdoms fleece (except for those travelling on certain treks which require a kit bag which will be offered free of charge instead).
If you are not eligible for a free bottle, you will still be able to buy a special Mountain Kingdoms Water-to-Go bottle from us at a discounted rate. In addition you will be able to purchase more filters, extra bottles and accessories at a 15% discount via the Water-to-Go webpage using the discount code MK15. For every bottle purchased, Mountain Kingdoms will also donate a further 15% to projects we support around the world.
In 2018 we supported the following charities:
Christina Noble Children's Foundation, Vietnam and Cambodia
Ecoan Tree Planting, Peru
Education for All, Morocco
Galapagos Trust, Ecuador
Heal Kids, Burma
Kerala Partnership, India
Livingstone Tanzania Trust, Tanzania
Medical Aid to Sri Lanka
Mount Kailash School, Nepal
Nepali Children's Trust, Nepal
Simien Mountains Mobile Medical Service, Ethiopia
Temple Garden Trust, Cambodia
The Brooke Hospital for Horses, Nepal
Here are a few examples of our recent and ongoing work, and some of the charities we support:
Water-to-Go are a revolutionary company with an aim to firstly cut down on plastic waste created by the huge amount of discarded single use water bottles while also protecting customers' health and well-being by offering safe, healthy water anywhere in the world. They have achieved this by developing a unique multi-use drinking bottle with a filtration system that eliminates over 99.9% of all microbiological contaminants including viruses, bacteria, chemicals and heavy metals from any non-salt water source. Water-to-go work together with organisations such as Mountain Kingdoms to provide clean healthy water from almost anywhere and reduce environmental damage created by plastic water bottles. By choosing a Water-to-Go bottle you reduce plastic pollution and save resources.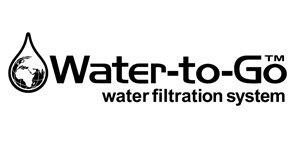 To find out more about the company visit:
https://watertogo.eu/about-us/
To find out more about Mountain Kingdoms involvement with Water-to-go visit:
https://www.mountainkingdoms.com/water-to-go-reusable-bottle-campaign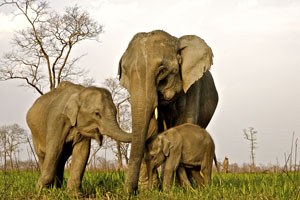 After much careful consideration, and as part of our commitment to Responsible Tourism, we will no longer be offering elephant-back safaris in any of our destinations. This is because it is not possible to train an elephant to accept a human onto its back without inhumane treatment. Also, elephants' spines are not designed to carry heavy loads, and the houdah (chair) that they are fitted with is uncomfortable and leads to sores.
We hope that the practice of laundering new elephants and training them for any form of human entertainment will eventually cease. Also, it is important that the elephants being used for safaris can live out the rest of their lives in a sanctuary environment.
For further information on this issue see the website of World Animal Protection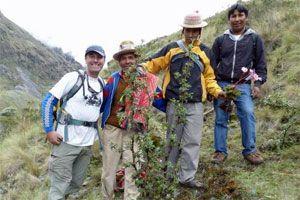 Through one of our trusted partners in South America, we donate directly to a tree planting project in Peru run by Ecoan http://www.ecoanperu.org/project. Their aim is to restore the endangered Queuna forests in the Andean mountains of Peru and it works with villagers to grown seedlings and plant the trees. As well as absorbing carbon, the trees help prevent flash flooding in the mountains.
Five hundred years ago, when Spanish conquistadors first set foot in Peru, the high Andes had abundant forests of a low-growing and durable tree called Queuna (kay You nyuh). The forests, home to to more than 150 native species, absorbed and later released water from rain and glaciers, produced oxygen, absorbed carbon dioxide, and provided firewood and construction material to native people. Five hundred years later, these ancient forests have almost disappeared, and with them many of the species have almost become extinct. Now the aim is to replant these forests and bring back the diversity and other benefits.
Carbon offsetting latest news:
In 2018 Ecoan started a huge project to plant 130,000 trees and Mountain Kingdoms was happy to support them financially with this quest.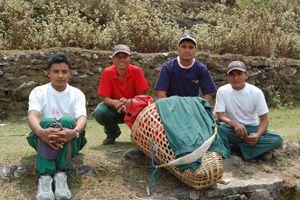 On some of our treks, where there are no roads or tracks suitable for vehicles or animals, your luggage and camping equipment is carried by porters. In conjunction with Tourism Concern, we have drawn up comprehensive guidelines for porters' rights and working conditions which our agents are obliged to adhere to. The welfare of our local trekking staff is of great importance to us, and we try our best to ensure they have appropriate clothing, shelter and footwear.
The post-trip questionnaire we send to all clients asks for feedback on the welfare of our trekking staff, and any reported concerns are swiftly acted upon.
Porter Welfare Latest News:
Mountain Kingdoms donates £1,250 in 2014


The Fifth Guide's Refresher Training Course took place in Nepal at the start of this year. From January 26 to 08 February, twenty-five Sherpa guides were given English lessons as well as classes in first aid, altitude scenarios, trek-camp-food-equipment management, map reading, local flora and fauna, national history and geography, Nepali customs and religions and responsible trekking.

Mountain Kingdoms donates over £1,000 a year to provide these classes which are run and organised by our Nepali agents. It's our way of giving something extra back to the Sherpas for the wonderful service they provide to our clients. Being able to speak English means they can make the career progression from Sherpa to fully fledged mountain guide – a job with better pay and brighter prospects.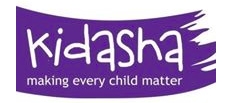 Kidasha is a UK-registered charity that supports severely disadvantaged children living in crisis and chronic poverty in Nepal. They focus on those children beyond the reach of existing services and support including:
Children and families living in chronic poverty in urban slums
Children and mothers living in marginalised rural communities
Child victims of neglect, abuse, trafficking and exploitation
Children out of family care, particularly street and working children
Children and families at risk of crisis
Kidasha wants to enable socially and economically excluded children to fulfil their potential by improving their wellbeing, supporting their development and reducing the impact of discrimination and social injustice. Its staff in the UK and Nepal work with local partners to build quality projects with lasting effects for children and families at grassroots level.
Established in 1997, Kidasha empowers communities and implements projects on a local level. It strives to be different from other organisations in that it doesn't aim to give short-term benefits to large numbers of children, but instead focusses on using innovative and tailored approaches to help the most at-risk children make real long-term changes in their lives.
In conjunction with Kidasha, we have organised two charity adventures – a trek for those who are mountain fit and a walking holiday for those who would like a more gentle approach at lower altitudes:
Naar-phu & the Annapurna Traverse - 20 days, strenuous trek, on trek 13 days
Mid Hills & Village Heartlands - 20 days, gentle / moderate walking, walks on 6 days
Both trips depart on Saturday the 12th of October and return Thursday the 31st of October 2019.
These trips includes the chance to visit the highlights of Nepal's two major cities – Kathmandu and Pokhara, and whilst in Pokhara you will also visit some of Kidasha's projects and meet their local staff.
To learn more visit https://www.kidasha.org/
Ginette Harrison School, near Kathmandu, was named after one of the world's most famous 20th century female climbers. The original school building had to be vacated, and the school was moved to old temporary buildings, while a new school was constructed. Now the work is completed, the children have much more space and equipment, and a good place to learn, thanks to generous donations made by individuals and organisations to SHIVA Charity. The charity provides education for some of the poorest children in Nepal.
Ginette Harrison School Latest News:

To date Mountain Kingdoms has raised over £19,350 for SHIVA through a host of fundraising activities and client donations. The next task is to improve the quality of resources in the school and to give the teachers extra teacher training.

Medial Aid to Sri Lanka is a registered charity aiming to help improve medical facilities in Sri Lanka. Started in 1995, they have donated over £400,000 worth of equipment and medical supplies to various government health institutions as well as supporting training of health workers. They have performed over 2,500 cataract operations.
Kerala Partnership is a small UK-registered charity which raises funds to make grants to individuals and groups in Kerala in south India.They support a variety of projects including an Old Age Home in Kattakada which is ho

me to 26 elderly ladies who would otherwise have no home or way of supporting themselves.They also provide a modest pension scheme to help the most vulnerable older members of Kerala society and part fund a Day Care Centre, again for elderly and lonely people.
Because of their excellent links in the area, they were able to move quickly to offer practical help and funds when the devastating floods hit the region in August 2018.They are focusing on helping as many people as possible whose homes and livelihoods have suffered as a result of this disaster.
They are in constant contact with their volunteer partners in the area and after consultation with them, Kerala Partnership has identified some key areas including the repair of houses before the second monsoon season begins, and providing grants for small agricultural projects to be re-started to enable families to get back on their feet and help themselves.
Mountain Kingdoms has already made a sizeable donation to Kerala Partnership which will enable one family's home to be fully repaired.If you are interested in helping in a similar way, rest assured your donation, no matter how large or small, will go to directly helping those in need at this time.Donations can be made direct to the charity by visiting:https://mydonate.bt.com/donation/v4/chooseAmount.html?charity=66927&sourcePage=charitySearchPage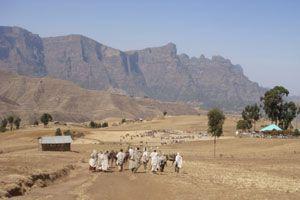 The Simien Mountains Mobile Medical Service was set up by Wendy and Brian Lovatt, two of our dedicated clients following their holiday in Ethiopia. The SMMMS delivers essential medical care at no cost to remote villages in the Simien Mountains.
A qualified Ethiopian nurse with medical equipment and supplies travels from village to village giving general medical care, providing health education and teaching basic first aid, as well as referring patients to specialists in the nearest hospital and providing follow up care.

The project is now a registered charity and their Five Year Plan has been approved by the Ethiopian Government. The charity has taken over the running of a new clinic at Keyit. The project is making good progress, with SMMMS sponsoring midwives through university. If you'd like to make a donation to this project, contact our Responsible Tourism Manager Jules, or visit the SMMMS website.
Simien Mountains Mobile Medical Service Latest News:

After a lot of hard work, SMMMS are now licensed by the Ethiopian government as a Foreign International NGO.
2018 saw their busiest programme of medical electives with seven from Oxford University spending time with SMMMS. This builds on the success of previous years, giving local healthcare professionals the opportunity to work with highly trained professionals from one of the world's most prestigious medical schools.
They are registered as non-profit, tax exempt, public charity in the US under Section 501(c)(3) of the Internal Revenue Code, EIN 47-5150326, as well as in the United Kingdom, Number 1162302, and in Belgium, number 0838.437.019. There is a separate donation option for the UK, USA and the EU via Belgium (http://simienmountainsmobilemedicalservice.org/donate) and all donations are tax deductible.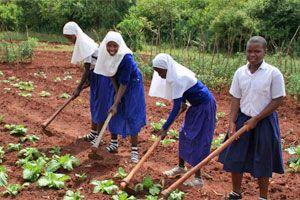 'Education is not the solution to poverty, but it is the best tool we have to fight it'.

When the Livingstone Tanzania Trust was first set up, they talked to the communities of Babati about what they thought were the issues that affected their lives and the problems they faced. The charity's development philosophy is that the communities need to tackle the problems themselves; they want to give a hand up, not a hand out. Hand ups create self respect, self belief and the results are infectious.

The community identified their hardships as being caused by poor education; lack of farming knowledge; lack of money and access to it; and poor health to which we have added environmental management. These 5 hurdles provide the foundation stones of all the Livingstone Tanzania Trust's activities, with projects aimed at targeting aspects of each. They believe that if poverty is to be alleviated, all the problems need to be tackled at once.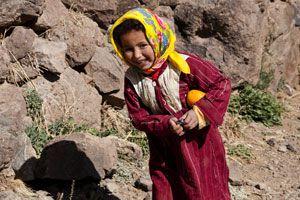 Very few girls from rural communities in Morocco get the opportunity of continuing their education after primary school. To help tackle this, Education For All, a Moroccan NGO, is building and running girls' boarding houses near secondary colleges, allowing some girls from rural families to continue their education.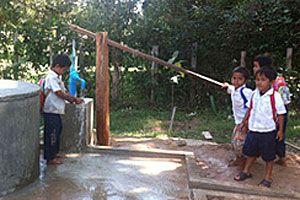 The Temple Garden Foundation was set up in 2007 to help disadvantaged rural communities in Asia. Communities choose, develop and manage projects together with TGF; as a result, every project we undertake helps local people become stronger at organizing for their own constructive development.

TGF only provides the "nudge" to get things started, and villagers provide the rest.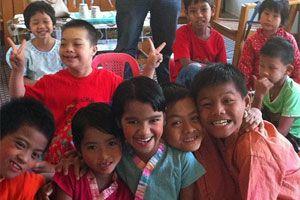 HEAL Kids was founded by Duncan Mundell in 2008 after he encountered some truly inspiring children during a visit to Burma with his wife. The country holds UN "Least Developed Country" status, and as such suffers from among the lowest levels of investment in education and healthcare in the world.

Since that first visit, HEAL Kids has built 15 schools, opened a medical clinic and a disabled care centre, supported feeding programmes for orphans and installed wells in numerous villages. They have also funded life-saving operations for over 80 children. With the cost of land and raw materials (and therefore running costs) rapidly increasing in "the new Burma," donations are always gratefully received. Please visit the website at www.healkids.org.
Brooke's vision is of a world in which working horses, donkeys and mules are free from suffering. Their mission is to transform the lives of vulnerable working horses, donkeys and mules around the world. They relieve their immediate suffering and create lasting change by working with people, communities and organisations. We particularly support their educational work in Asia.
The CNCF is an amazing charity, founded by Christina Noble, who is one of those selfless people who grew up in extreme poverty herself, and has dedicated her life to improving the lives of others. Amongst many other projects, she has set up Medical Centres in both Vietnam and Mongolia, runs education projects in Vietnam and particularly works with the homeless in Ulaanbataar.
The Galapagos archipelago is a unique and pristine ecosystem. These islands provided the inspiration for Charles Darwin's ground-breaking theory of evolution and became the first ever UNESCO World Heritage Site.
The Galapagos Conservation Trust recognises the importance of conserving the natural wonder of the islands. By supporting pioneering conservation projects and raising awareness of Galapagos conservation both in the UK and in Ecuador, they work to ensure the islands are preserved for future generations to enjoy.
The Trust runs many conservation projects on the islands, one of which is research into the extent of plastic pollution.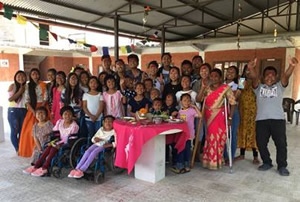 New Futures Nepal is a UK registered charity, founded in 2002. New Futures Nepal empowers disadvantaged children and adults of Nepal by raising funds for initiatives that promote health, education and independence and supports social integration for children with disabilities to live in the community and within safe and loving homes. We adopt a hands on, personal approach, keep our administration costs low and work with local charities and organisations worldwide to facilitate the charities goals and aims.
New Futures Nepal is run entirely by passionate volunteer trustees and supporters. The charity supports several core projects, including The Hope Centre, a well established purpose built residential children's home for disabled, orphaned and abandoned children in the Kathmandu valley of Nepal. The children are supported through education, health care and social integration to overcome discrimination and promote independence through vocational training and higher education. The impact of this support is evident through the achievements of those young adults who have left the home with some now working as nurses, engineers and hotel managers. As older children progress into adulthood more children in need are welcomed into the home. With support their future can be equally bright.
To learn more visit: https://newfuturesnepal.org