What's included
An English speaking Japanese leader
Economy class return air fares from the UK & UK Departure Tax (flight inclusive only)
Airport transfers (if your flights times coincide with the Mountain Kingdoms group flights)
Good standard hotel accommodation in the main towns
Staying in traditional minshuku, ryokan and shukubo (temple), on a twin-sharing basis, in outlying places
Baggage transfer as per the itinerary
All road transport, by private vehicles, buses and trains
Sightseeing where specified
Carbon offset for clients taking our flight-inclusive option
A free high-quality Mountain Kingdoms fleece
The opportunity to attend one of our pre-trip meets in the Cotswolds
and much more...
Call our
friendly team
Gentle Trekking Nakasendo Trail
Walking & Trekking
Gentle
Suitable for people who enjoy easy-paced walks or exploring the countryside on foot.
Find out more...
Grade: Gentle ? Gentle
Duration: 13 days from the UK
On Trek: 4 days
Walks on: 2 days
Flight inclusive from £4,605,
Land only from £3,595
Book now or call 01453 844400
Easy walking on the Nakasendo trail exploring the heart of traditional Japan.
Highlights
Trek on Japan's Nakasendo trail with beautiful scenery, picturesque villages and historic post-towns
Stay in traditional accommodation, enjoy hot spring baths and get under the skin of Japanese life
Discover modern high-rise Tokyo and the cultural city of Kyoto
Explore the many temples and monasteries of atmospheric Mount Koya
Centuries ago, in the days of the feudal lords and shoguns, a network of roads and trade routes linked the most important Imperial and commercial centres of Japan, and it is still possible to trace these same historic routes; walking from village to village and staying in beautifully preserved post-towns.
We begin our adventure in modern-day Tokyo from where we travel to the remote Kiso Valley and trek for four days, through beautiful mountain scenery, along the ancient Nakasendo Trail. On trek we experience Japan's unique culture and cuisine by staying in traditional inns where hot spring baths, delicious food and excellent service await.
We travel to historic Nara and walk the fertile 'path beside the mountains' and also visit picturesque Mount Koya, famed for its numerous monasteries, where we spend a night in a pilgrim's temple. Finally we reach Kyoto, the culturally rich, Imperial capital and a fitting end to our immersive journey.
---
At a glance
Grade: Gentle
Gentle
Duration: 13 days from the UK
On Trek: 4 days
Walks on: 2 days
Max. Altitude: 900m/3,036 ft
Guaranteed to run for a minimum of 4 clients
Maximum group size: 12
Land only joining city: Tokyo
Accommodation types: Hotels, Ryokan, Minshuku, Temple
Meal arrangements: All breakfasts and 6 dinners are inlcuded. Lunch is not included and your guide will help you organise your lunches which may be picnics or meals taken in local restaurants or cafes.
Itinerary overview
| Day | Activity |
| --- | --- |
| 1-3 | Fly to Tokyo. Sightseeing tour |
| 4-7 | Trek the Nakasendo trail in the Kiso valley |
| 8 | Mount Koya. Visit temples and historic sights |
| 9 | Visit Nara and the Todaiji Temple |
| 10 | Walk the Yamanobe no Michi trail |
| 11-12 | Visit Kyoto. Sightseeing and evening walk |
| 13 | Transfer to Osaka airport and fly home |
Leader: Local Leader, Japan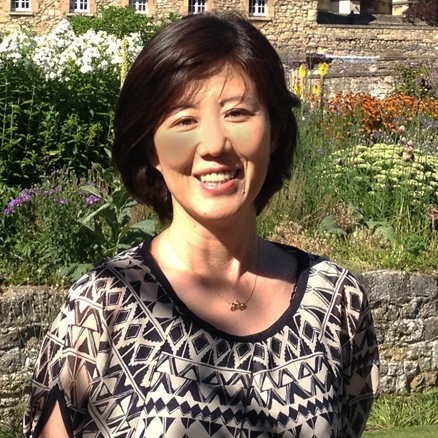 Your trip will be led by an English-speaking Japanese guide. They are all highly experienced, and will greatly enhance your experience on holiday. They will both guide you on the trail, and accompany you on all train and road journeys.
---
Gentle Trekking Nakasendo Trail Itinerary
Day 1 - Fly London to Tokyo

Fly overnight London to Tokyo.

Overnight: Overnight Flight To Tokyo

Day 2 - Arrive Tokyo.

You will fly in to Tokyo international airport where you will be met and transferred to your hotel, conveniently located in the central business district.

Overnight: Shiba Park Hotel or Similar

Day 3 - Sightseeing in Tokyo.

Your first full day in Japan will be spent enjoying a walking tour of the Yanaka and Ueno areas of the city. Yanaka is an old quarter of Tokyo which still retains the charm of the Edo period, with many traditional houses, narrow streets and small temples. Popular with artists for its scenic quality, this area survived the bombing of World War II and gives a flavour of what Tokyo was like before it became a huge, concrete metropolis. The local shopping street, Yanaka Ginza, with its traditional shops stands in sharp contrast to high end Ginza district beloved by international brands.

You will stroll through peaceful neighbourhoods, visit Yanaka Cemetery and discover historic Tenno-ji Temple. In the afternoon, you continue on to Asakusa where you walk through the lively Nakamise shopping street and visit Kappabashi Kitchen Street. Asakusa is an old quarter in Tokyo's shitamachi ('low city') which still displays some narrow streets reminiscent of the Edo period of Tokyo's history. Its main attraction is Senso-ji, a large Buddhist temple with a five-storey pagoda, dating originally from the 7th century and rebuilt after its destruction during World War II. With Asakusa Shrine nearby, the complex serves as the site for several religious festivals throughout the year. Leading up to the main temple buildings is the Nakamise-dori, a pedestrian street lined with shops selling a variety of Japanese arts, crafts and souvenirs. At the end of the street is the Kaminari-mon, the famous entrance gate to the temple.


Overnight: Shiba Park Hotel or Similar

Day 4 - Transfer to the Kiso Valley, Walk to Narai - 2 miles, 1 hour.

Today brings the start of your journey through rural Japan in the remote Kiso valley region. Over the next three days you will walk by day from village to village, staying by night in small, family-run country inns (ryokan and minshuku).

To begin, a train takes you from Tokyo to Shiojiri where there is the opportunity to enjoy a lunch of buckwheat noodles. You then start your walk from Kiso-Hirasawa which is known for its locally-produced lacquer ware. There may be a chance to see the craftsmen at work before setting off for Narai - about 1.5 miles along the trail that follows the river. Narai is one of 11 'post-towns' along the Kiso valley section of the Nakasendo Trail. Post-towns were resting places where travellers could find accommodation and food as they walked between Kyoto and Edo (as Tokyo was then called). Narai marked the half-way point of the route between the two centres and remains one of the most beautifully preserved of all the post-towns. It is a fascinating place to wander round, and time permitting you can visit the re-built cedar bridge and the shrine just above the small town.

Your luggage today will be sent ahead from Tokyo to Kiso-Fukushima (where you will stay tomorrow) allowing you to carry just a light daypack on your short walk, with your overnight essentials. Your accommodation tonight is a delightful, minshuku inn in Narai.

Overnight: Shimada Minshuku or Similar

Day 5 - Walk to Yabuhara over the Torii Pass. Transfer by train to Kiso-Fukushima - 4 miles, 3 hours.

Narai grew as a post town because it lay at the start of the highest pass on the Nakasendo Trail, and travellers would gather here to wait for good weather. It is a 270 metre/885feet climb on the extremely well graded path to the Torii pass, through beautiful mixed forest of chestnut, cedar and walnut trees. The pass is marked by a small re-built and uninhabited tea-house. There are beautiful views back down the hill to Narai from here. The descent from the pass is again on a very good path, with small shrines along the route. This is bear country, and there are bells to ring along the route to warn the bears to keep away! You walk into the small town of Yabuhara, where you will have lunch before continuing a short distance by train to Kiso-Fukushima.

Here you will stay up a secluded valley in a lovely, traditional ryokan with its own natural hot spring. You may soak in the large indoor bath or try the outdoor baths surrounded by trees. Many of the inns you stay in on your trek have been owned and run by the same family for many, many generations, so they take great pride in their high standards of service, comfort and cuisine. Your luggage, sent from Tokyo, will be waiting for you.

270m/885ft ascent, 344m/1128ft descent.

Overnight: Komanoyu Ryokan or Similar

Day 6 - Transfer to Nojiri. Walk the Nakasendo Trail to Tsumago - 9 miles, 6-7 hours.

Your luggage will be sent ahead this morning to Mount Koya. You will transfer from Kiso-Fukushima to Nojiri by train and, after a short taxi ride, walk for just under 9 miles along the Nakasendo Way to Tsumago. En route you will pass through delightful small villages, rice fields and scenic countryside. The path is undulating, with stretches of giant bamboo forests, cedar forest and deciduous trees. The small farming hamlets are incredidly picturesque and neat, with fields of rice well protected by fences from the bears, deer and wild-boar that inhabit this hilly landscape. Another of the post-towns on the former Nakasendo trail, Tsumago has been preserved by strict self-imposed rules that prohibit the sale, rental or destruction of the handsome houses. It's a living museum, but one which is still inhabited by the local residents. You will arrive in the afternoon and have a chance for a quick look around before continuing for a short distance to your accommodation at the attractive hamlet of O-Tsumago.

344m/1,128ft ascent, 723m/2,275ft descent.

Overnight: Tsutamaraya Minshuku or Similar

Day 7 - Explore Tsumago, walk to Magome - 5 miles, 3 -4 hours.

In the morning, you will have a leisurely start to the day, enjoying some time in Tsumago and have the opportunity to eat lunch there before continuing on to walk the five miles to Magome, your last stop in the Kiso Valley. The trail from Tsumago to Magome is the most beautiful and best-preserved part of the Nakasendo Trail and your walk is a delight from start to finish. Climbing gradually from Tsumago you reach a tea-house that has been used as a luggage depot for hundreds of years. After you enter the forest, you ascend on an ancient path to reach the two waterfalls of Odaki and Medaki. After climbing a little further you reach the Ichikokutochi tea-house. This large, wooden building, set in a pretty clearing, is little changed since the Edo period, and it is still possible to have a cup of Japanese tea here. You are almost at the highest pass of the day here, and it is a stunning walk down from the pass with beautiful mountain views to reach the post town of Magome. Magome is a busy tourist spot by day, but in the evening it becomes much quieter and you will have the chance to explore the many small shops and wander the streets. You may also like to try gohei-mochi - skewered sticky rice covered in a sweet paste of soy sauce, sesame and walnuts; a local treat.

430m/1,410ft ascent, 326m/1,069ft descent.

Overnight: Magomechaya Minshuku or Similar

Day 8 - Transfer to Mount Koya, walk in afternoon around the temples and vast cemetery.

Today you will take a local train out of the mountains before travelling on the bullet train to Osaka, and then on to Mount Koya, situated in a bowl-shaped valley filled with stands of cedar trees 900 metres up in the mountains of the Kii Peninsula. Since the 9th century, when the priest Kukai (also known as Kobo Daishi) founded the first temple and the Shingon sect of Buddhism, Mount Koya has been a place of religious devotion and ceremony. Today there are more than 100 monasteries, many of which have shukubo (temple lodgings). You will stay in one of the temples, run by the monks, and dine on shojin-ryori (Buddhist vegetarian cuisine). You will also visit Kongo-buji temple and there will be a guided walk through the vast Okuno-in cemetery, with thousands of graves and memorials to feudal lords and other past luminaries. Your luggage, sent from Kiso-Fukishima, will be waiting for you at your inn.

Overnight: Ekoin Temple or Similar

Day 9 - Transfer to Nara, afternoon sightseeing including the Todaiji Temple.

We will send your luggage ahead this morning while you travel by cable car and train to Nara. Nara was Japan's first permanent capital and many of its remarkable temples are spread throughout the beautiful park situated in the heart of the town. In the afternoon you will visit Todaiji Temple, one of the eight UNESCO World heritage sites in Nara.Todaiji temple's Daibutsu-den is the largest wooden building in the world, housing a 16-metre tall image of the Rushana Buddha in bronze and gold. Prior to being rebuilt three hundred years ago, the awesome wooden structure was even larger than today.

Overnight: Fujita Nara Hotel or similar

Day 10 - Walk the Yamanobe No Michi - 8 miles, 4 hours.

This morning, following breakfast at your hotel, you will transfer to the trailhead to walk along the historic Yamanobe-no-michi, said to be the oldest road in Japan. This trail winds its way along the base of the hills which mark the edge of Yamato Plain, south of Kyoto and Nara, associated with the early Yamato clan who were the founders of the first unified Japanese state. The route is dotted with old shrines and burial mounds of the first emperors. In between are small villages together with fields of rice, vegetables, strawberries and other fruits. Also famous are the thin Miwa somen noodles, served with a light broth. Small shops along the way sell snacks such as mochi (rice paste), cakes covered in kinako (soya flour) and matcha (powdered green tea).

Overnight: Fujita Nara Hotel or similar

Day 11 - Train to Kyoto, evening walk in Gion.

You will take the train to Kyoto and check into your hotel. Kyoto was Japan's capital for many centuries and is still regarded as the country's cultural heart. Luggage sent from Mount Koya will be waiting at your hotel. Kyoto is a very accessible city, with the delightful river-side path a lovely place to wander. There are numerous temples, museums and shops to visit, and in the evening you can enjoy a guided walk in Gion, Kyoto's geisha district, where there is the possibility of seeing a geiko (fully-fledged geisha) or maiko (apprentice geisha) making their way through the narrow streets.

Overnight: Hotel Hearton or Similar

Day 12 - Morning walking tour of Kyoto, afternoon free for shopping and further sightseeing.

There will be a half-day walking tour this morning. You first visit the Sanjo-ohashi Bridge which marks the western end of the Nakasendo Trail. You continue to Nanzenji, a tranquil Zen Buddhist temple whose history dates back to the mid-13th century when the Emperor Kameyama built his retirement villa here and later converted it into a temple. You then stroll along the Philosopher's Path with craft shops, cafes, shrines and temples beside the waters of a small canal. The path ends near Ginkakuji - the Silver Pavilion. There will be free time in the afternoon so you can explore the area further or shop for crafts and last minute souvenirs. By now you will be well-versed in tackling Japan's extremely efficient public transport system on your own! We would highly recommend visiting the Nishiki food market, and perhaps one of the very popular vintage shops selling second-hand kimonos. In the evening, there will be a farewell dinner with your guide.

Overnight: Hotel Hearton or Similar

Day 13 - Transfer to Osaka airport.

Today you will be transferred to the airport for your flight home.
Map
Map Key
Airport
Point of interest
Mountain Peak
Day walk in this area
Flights
Internal Transfers
Trek
---
2018
| Dates | Availability | Land Only | Flight Inclusive from |
| --- | --- | --- | --- |
| Sat 20 Oct - Thu 1 Nov 2018 | Limited & Guaranteed | £3595 Book | £4620 Book |
2019
| Dates | Availability | Land Only | Flight Inclusive from |
| --- | --- | --- | --- |
| Sat 18 May - Thu 30 May 2019 | Available | £3755 Book | £4605 Book |
| Sat 21 Sep - Thu 3 Oct 2019 | Available | £3755 Book | Contact us |
| Sat 19 Oct - Thu 31 Oct 2019 | Available | £3755 Book | Contact us |
Hold your place
Not quite ready to book? Why not call us on 0044 (0)1453 844400 to hold a no obligation place while you make up your mind?
Optional supplements
Single Room Supplement - Hotels only
From £535
Insurance
No Surcharge Guarantee
No surcharges will be applied to your holiday after you book. Prices on this website are updated regularly. The Flight Inclusive holiday price, or Land Only holiday price, will be confirmed to you at the time you make your booking. There will be no surcharges after your booking has been confirmed.
Flight inclusive holidays
The 'flight inclusive' holiday prices shown on this website are based upon our preferred airlines and the best priced economy class fares we are able to secure at the time of publication.
We will be able to advise on fares with alternative airlines, upgrades to Business Class, and the options for flights from regional UK airports, please contact us for more details.
Loyalty discount
Find out more
What's included
An English speaking Japanese leader
Economy class return air fares from the UK & UK Departure Tax (flight inclusive only)
Airport transfers (if your flights times coincide with the Mountain Kingdoms group flights)
Good standard hotel accommodation in the main towns
Staying in traditional minshuku, ryokan and shukubo (temple), on a twin-sharing basis, in outlying places
Baggage transfer as per the itinerary
All road transport, by private vehicles, buses and trains
Sightseeing where specified
Carbon offset for clients taking our flight-inclusive option
A free high-quality Mountain Kingdoms fleece
The opportunity to attend one of our pre-trip meets in the Cotswolds
What's not included
Travel insurance
Visa fees for Japan
Some meals (see itinerary for meal plan)
Airport transfers (if your flights do not coincide with the group flights)
Tips
---
---
Review your holiday
Reviews
Read holiday reviews by Mountain Kingdoms travellers.
Overall score: 5.0 (Based on 4 reviews)
Gentle Trekking Nakasendo Trail
Gentle trekking Nakasendo Trail 10/10/2017
I liked the variety in the program in that we visited cities and rural areas. I enjoyed the experience of staying in the different types of accommodation, not just hotels.
Mrs Gosling, UK
Gentle Trekking Nakasendo Trail
Nakasendo Trail 24/06/2017
This was a lovely holiday. Travelling everywhere by public transport, staying in a ryokan, minshukus and a temple, and walking every day were unexpected highlights. As well as the Nakasendo Trail itself, we particularly enjoyed our stay at the temple in Koya-san and walking the Yamanobe No Michi trail, as well as visiting Nara and Kyoto.
Andy, Hertford, HERTS
Gentle Trekking Nakasendo Trail
Japan is a fascinating country 09/11/2016
Japan is a fascinating country, and it was particularly nice to be able to explore on foot, walking through beautiful unspoiled rural areas. I very much enjoyed immersing myself in Japanese culture, sleeping on futons and bathing in outdoor hot spring baths. Experiencing train travel was another bonus, especially negotiating the Tokyo underground at rush hour, thankfully led by our wonderful Japanese guide.
Seraphina Berry, Mountain Kingdoms
Gentle Trekking Nakasendo Trail
Gentle Trekking Nakasendo Trail
Staying in Ryokan, Minshuku and Temples was a definite plus as it enabled us to experience the traditional side of Japan.
Miss W, Harrow
---
Extend your holiday
There are many ways you can extend your holiday with Mountain Kingdoms: book extra hotel nights, relax at a beautiful beach resort, take a warm-up trek, arrange a personal sightseeing tour or enjoy specialist activities such as rafting, birdwatching or a safari.
We're happy to suggest ideas, provide quotes and make all the arrangements. We can also assist with flight and hotel upgrades. Just call us on +44 (0)1453 844400 or email info@mountainkingdoms.com and we will be pleased to help.