Our grading system explained
Gentle
Gentle / Moderate
Moderate
Moderate / Vigorous
Vigorous
Vigorous / Strenuous
Strenuous
Expedition Grade
United States

The national parks of Southwest America offer superb walking through iconic landscapes straight out of a classic western movie. Or step into Yellowstone and the Rockies for unique scenery and incredible wildlife encounters.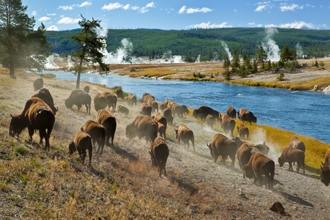 Immersive wildlife walks in Yellowstone, Grand Teton and Rocky Mountains National Parks
Wolf watching with an expert guide in the Lamar Valley in Yellowstone
Departures timed to coincide with seasonal wildlife events
Time to explore the unique thermal features of Yellowstone
Nights spent in well-appointed hotels and lodges, located close to the park entrances
Land only from £4445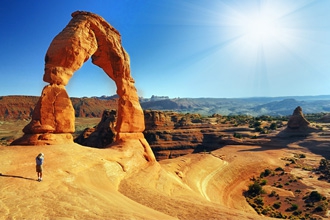 Walk each day amidst the most spectacular landscapes of America's Wild West
See the best of America's national parks with hikes in Zion, Bryce, Arches, Canyonlands and, of course, the Grand Canyon
Explore Navajo and Hopi Indian tribal lands including Monument Valley, Canyon de Chelly and the Hopi Mesas
Discover the stunning red rock scenery of Sedona
End your trip amongst the bright lights and razzmatazz of Las Vegas
Flight inclusive from £5795, Land only from £4585
---
Introduction
For such a vast country America can seem very small, viewed, as it often is, through the distorting lens of a Hollywood movie. Stray away though from the tourist hubs and there is an incredible diversity of landscape and vistas to trek and explore; often in splendid isolation.
The National Parks of the Western States offer some of the most beautiful and iconic scenery anywhere in the world. Utah is particularly blessed with natural wonders, from the intricately carved, multi-coloured rock spires or 'hoodoos' of Bryce Canyon to the sheer rock faces and narrow gorges of Zion National Park; and from the vast wilds of Canyonlands, scarred by spectacular gorges, to the deep red hues and delicate rock bridges of Arches National Park.
Needless to say, the stunning scenery continues into the neighbouring state of Arizona where the vermillion rock monoliths of Sedona and Monument Valley create a scene, instantly recongisable from numerous classic westerns. But it is the seemingly bottomless depths of the Grand Canyon and its incomparable beauty that forms the landscape of the most celebrated park in the region. Walking down into a canyon or high onto a rock plateau or butte, gives a perspective that cannot be gained from the roadside. Our Walking the Grand Canyon & the American Wild West walking holiday will take you to all these iconic national parks and more, with good walks on every day of the holiday and comfortable hotel and lodge accommodation.
If you'd prefer to see more of America's wonderful wildlife such as moose, wolves and bison, as well as outstanding scenery, then our Yellowstone & the Rockies walking holiday will tick all your boxes. Plus, there's the remarkable thermal features of Yellowstone National Park including the world renowned Old Faithful that are unmatched anywhere on Earth.
---
Key Facts
Capital city: Washington DC
Population: 321,729,000 (est. 2015)
Size of country: 9,826,675 sq km
Currency: US Dollar
Power supply: 110 volts
Sockets: Flat two-pin variety
Language: American English. Hispanic is also widely spoken in some states.
Time difference: GMT -5 hours (east coast), GMT -8 hours (west coast)
Visas: British nationals do not require a visa, but do need to complete the online Electronic System for Travel Authorisation (ESTA) application.
Religion: Protestant 51.3%, Roman Catholic 23.9%, Mormon 1.7%, other Christian 1.6%, Jewish 1.7%, Buddhist 0.7%, Muslim 0.6%, other or unspecified 2.5%, unaffiliated 12.1%, none 4% (2007 est.)
Popular dishes: Burger and fries is the archetypal American dish. Southwestern cuisine is renowned for the influence of Mexican dishes and spices.
Popular drinks: Soda (fizzy drinks), coffee and beer - America has many microbreweries producing first rate craft beers.
Did you know: You can see the original London Bridge in Arizona as it was shipped to the states and reconstructed stone by stone in 1971 at Lake Havasu in the middle of the desert.
FCDO advice: FCDO travel advice
---
Climate
When is the best time to travel to the Grand Canyon?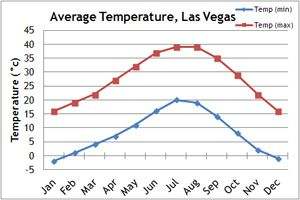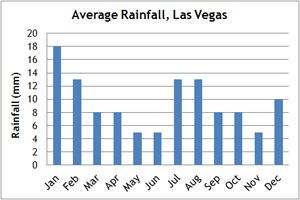 Our climate charts of Las Vegas will give you an idea of the weather conditions of the southwest USA.
The majority of the landscape in this region is dry, dusty and rocky, with plenty of sunshine. In the height of the summer months temperatures soar in the desert states of the American Southwest - reaching up to 40 degrees during the day. It is therefore best to visit during spring and autumn when daytime temperatures will be cooler, but still bright and sunny with very little rainfall. Our Grand Canyon & the American Wild West walking holiday, departs in these more temperate months making the daily walks in Arizona and Utah extremely pleasant, with very little required in the way of warm and waterproof layers.
If you can't make the dates of our group departures, then take a private departure on dates to suit you, or we can create a Tailor Made holiday to the Grand Canyon, especially for you and your family or friends.