Our grading system explained
Gentle
Gentle / Moderate
Moderate
Moderate / Vigorous
Vigorous
Vigorous / Strenuous
Strenuous
Expedition Grade
Greece
With its wonderful climate, delicious food, enchanting scenery and welcoming people, Greece and its islands make a superb destination for a walking holiday not far from home.
When is the best time to visit Greece and Crete?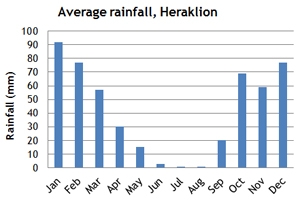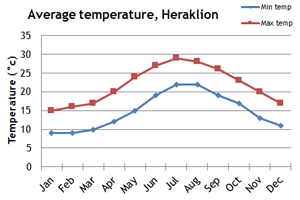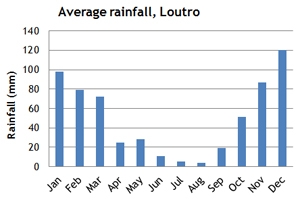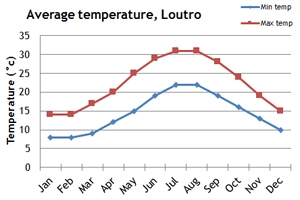 Located firmly in the Mediterranean, Greece enjoys hot, dry summers and cooler, wetter winters. Throughout the year, the temperature typically varies from 9°C to 29°C, rarely dropping below 6°C or rising above 31°C.
The largest Mediterranean island, Crete has a similar climate to the Greek mainland although its southerly location and surrounding seas means that it enjoys slightly higher temperatures.
The central mountains of Crete, which stretch from east to west, create a natural barrier to the north-westerly prevailing winds. This results in great regional variation in weather conditions across the island. Northern Crete is similar to most other European Mediterranean resorts whilst southern Crete is hotter, drier and sunnier, averaging an impressive 2,800 hours of sunshine a year. This part of the island resembles the coastal regions of North Africa in terms of heat and aridity making it quite desert-like in appearance. Southern Crete's similarity to North Africa allows African swallows to remain there year-round.
Summer temperatures can be very hot in Crete and therefore not ideal for walking or trekking. However the spring and autumn months have a perfect climate for enjoying walks in the mountains and along the coast where cooling sea breezes are most welcome.
The mountains can attract a microclimate and are normally cooler than the coastal regions. During the winter, they can get heavy snowfall which can still be seen as late as June.
You can experience both the coastal and mountain climate on our White Mountains & Emerald Seas walking holiday.