/
Holiday
/
Dhaulagiri Sanctuary Trek
Dolpo, Nepal, Wild Nepal, Kathmandu | Walking & Trekking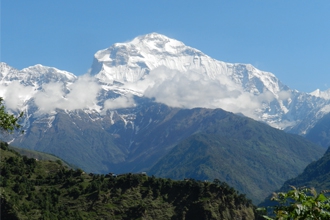 Grade:

Vigorous

Duration: 16 days from the UK
On trek: 12 days
Private Departures Available
Flight inclusive from £3505, Land only from £2555
Trek to the base of the world's seventh highest peak on a new, little-known route through unspoiled villages and magnificent mountain scenery.
Highlights
Be among the first to trek this new trail up to Dhaulagiri South Base Camp over the Gauda Kharka pass and down into the Kali Gandaki Gorge
Enjoy varied scenery and fantastic views of towering snow-capped peaks
Trek into the heart of the high Himalayas without ascending to excessive altitude – high point 4,100m
Observe traditional rural life as you walk through picturesque villages little changed by time
Experience the comforts of a full service camping trek
Reviews
This trek is a real gem and one of the Himalaya's best kept secrets. It has all the ingredients for a fantastic adventure – remote wilderness, hardly another trekking soul there, mind-blowingly dramatic high mountain scenery, stunning villages with lush rice terraces and culturally distinct. It fits nicely into a two week holiday and you don't need to trek too high, with the maximum altitude...
Niki Morgan, Operations Manager
Next
West of the Annapurnas lies the world's seventh highest mountain, Dhaulagiri, named from the Sanskrit for 'beautiful white mountain'. No less beautiful are the villages which lie in the mighty mountain's shadow. Here, away from popular trekking routes, rural life has changed little for centuries and Dhaulagiri provides a perfect backdrop for our wonderful new trek. Until recently trekking in this region has been the preserve of only the hardiest of trekkers, those willing to tackle the long, high and challenging Dhaulagiri Circuit. But now, with the addition of this newly opened route, it is accessible to those seeking a more achievable, yet still adventurous Himalayan trek.
A short drive from Pokhara brings you to the start of the trek. You ascend through pretty terraced fields and pine forest until the mountain views start to open up before you. There are almost no tea houses on this off-the-beaten-track route which means that despite the scenic grandeur you are unlikely to meet any other western trekkers. Along the way you'll find attractive villages and small settlements inhabited by local ethnic groups such as the Magars and Chhantyals where lush terraces on impossibly steep hillsides are still farmed using back-breaking traditional methods.
The trail eventually leads you right into the heart of the Dhaulagiri Sanctuary to reach Dhaulagiri's southern base camp under the mountain's soaring south face. After soaking up the views you descend from the Sanctuary and then turn to the east towards the Annapurnas for the equally exciting trek out. Two days of steady ascent brings you to the long Gauda Kharka pass. Here, at the far end of the pass, you find the small lake of Seti Baraha and just above it, a superb viewpoint with breathtaking panoramic views of Manaslu, Annapurna South, Nilgiri, Annapurna I and Baraha Shikhar. Another day and a half and you will be back down in the dusty Kali Gandaki Valley, the mountain solitude left behind as you drive to bustling Pokhara and then fly back to Kathmandu.
This is a wonderful trek for the fit, enthusiastic trekker who wants to experience a rewarding Himalayan trek in relative solitude, and all within just two weeks.
Private Departures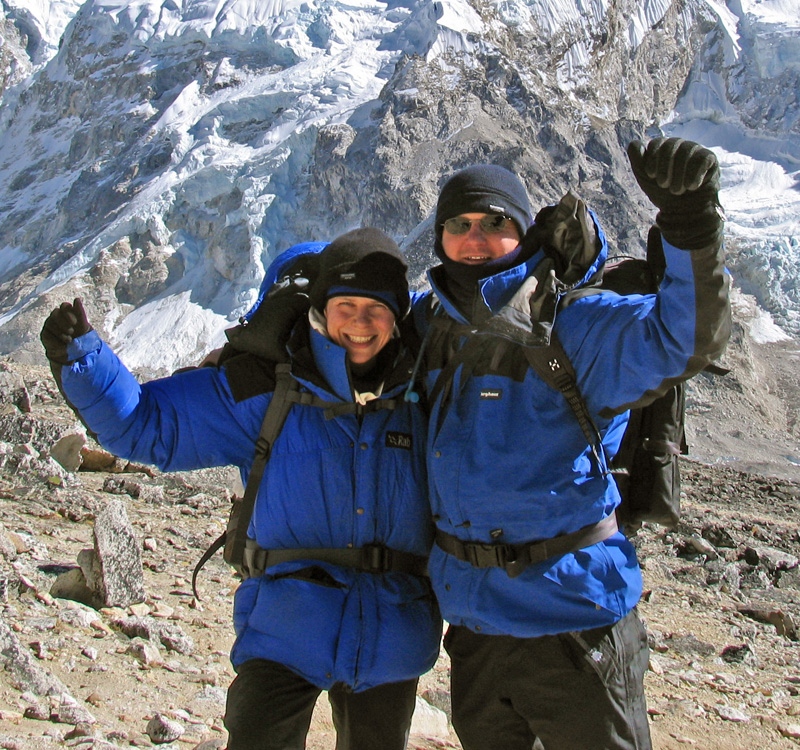 Dhaulagiri Sanctuary Trek - Private Departures
If you would prefer to travel just with your partner, friends or family, we can arrange a private departure of this holiday. You follow the same itinerary, but travel on dates that suit you. Alternatively we can include elements of this holiday in a bespoke Tailor Made itinerary. Contact our friendly team for details and prices, and to make a booking.
---
At a glance
Duration: 16 days from the UK
On trek: 12 days
Max. Altitude: 4,100m, Seti Baraha Lake, Day 12
Private Departures Available
Guaranteed to run for a minimum of 4 clients
Maximum group size: 12
Land only joining city: Kathmandu
Accommodation types: Hotels, Lodge, Camping
Meal arrangements: Breakfasts in Kathmandu and Pokhara. All meals on trek. 13 x breakfasts, 11 x lunches and 11 x dinners.
Itinerary overview
| Day | Activity |
| --- | --- |
| 1-2 | Fly to Kathmandu |
| 3 | Fly to Pokhara. Drive to Beni and trek to Jamuna Kharka |
| 4-9 | Trek to Dhaulagiri Base Camp via Todke Hill, Chhari and Sunga Thala Falls |
| 10-12 | Trek to Seti Baraha Lake |
| 13-14 | Trek to Ghasa and drive to Pokhara |
| 15-16 | Fly to Kathmandu, and fly back to UK |
| | |
Leader: Local Leader, Nepal
Whether it's a cultural tour, gentle walking holiday or strenuous trek, our holidays in Nepal are led by professionally-trained English speaking leaders. They have an intimate and expert knowledge of the history, culture and nature of Nepal and will make your trip a memorable experience.
---
Holiday Itinerary
Day 1 - Fly London to Kathmandu
Depart London on your overnight flight to Kathmandu.
Overnight: In Flight
Day 2 - Arrive Kathmandu. Group transfer to hotel.
On arrival in Kathmandu you will be transferred to your hotel. Kathmandu is a wonderful mix of the ancient alongside the modern. Crowded bazaars still throng with ethnic people today as they have for the past hundreds of years, while roads are crowded with rickshaws, cars, roaring motorbikes and buses. Ancient temples and crumbling shrines sit alongside modern offices, picturesque palaces slowly sag into dereliction while Buddhist stupas gaze over the bustling scene with their all seeing eyes. Although this is a crowded, noisy and polluted city it is also friendly, fascinating and vibrant.
Overnight: Kathmandu Guest House Or Similar, Kathmandu
Day 3 - Fly from Kathmandu to Pokhara. Drive to Beni Bazaar - 2½ hours. Trek to Jamuna Kharka, 1,470m - 4 hours.
You will be met at your hotel and taken to the airport for your 25 minute flight to Pokhara. This is a spectacular and exciting flight in its own right passing over the Himalayan foothills with views of the main range.
You will be met on arrival and driven directly to Beni Bazaar, 81km west of Pokhara. Although very small, Beni Bazaar is a busy, bustling market town and the district headquarters of Myadgi district. Here you will meet your trekking crew and set straight off on trek taking a track that climbs out to the north of Beni Bazaar. The dirt road almost immediately becomes a small foot-trail that is used by the villagers to commute to and from the bazaar below. You follow the trail as it climbs steeply up into the terraced fields and pine forest overlooking Beni Bazaar.
After walking for a further hour or so, you come to the small hilltop of Jamuna Kharka. On the edge of the hill you will find a tiny, newly built temple in honour of the Goddess Durga. Continuing uphill from the temple you enter the main village of Januma Kharka from where there are great views down to Beni Bazaar and the surrounding verdant hills. You make your way to the primary school in the centre of the village where you will camp tonight in the grounds.
Overnight: Camp
Day 4 - Trek from Jamuna Kharka to Todke Danda, 2,478m - 8 hours.
Your first few hours of trekking this morning will be through the small settlements of Baskot, Jagannath and Tori Pani where you will see the local people going about their traditional rural lives using farming methods little changed over the generations. Next you climb the steep hill of Kot Danda and enter a dense forest full of a rich variety of trees and plants and alive with the sound of birdsong. The forest walk is steep in places as you climb small hills which give good vantage points. You will stop on one to enjoy a picnic lunch overlooking the distant villages now behind you and the mountain peaks that lie beyond.
The last leg of today's trek is more easy-going as you walk over small hilltops covered with aromatic flowering plants and herbs until you eventually reach the small summit of Todke. From here, if the weather is clear, there are far-reaching views towards the towering, snow-clad giants of Dhaulagiri, Nilgiri, Mana Pathi and many others.
Close to the top of the hill is a newly built and well equipped lodge, Todke Hill Resort, where you will stay for the night. This cosy lodge, with 12 comfortable rooms, was built as a joint Japan-Nepal venture.
Overnight: Todke Hill Resort Lodge
Day 5 - Trek from Todke Hill to Rayakhor, 2,190m - 8 hours.
Today you begin by descending well-paved stone steps. The trail then disappears into lush rhododendron forest which is bursting with colourful blooms in the springtime. The first half of the morning passes quickly by as you walk downhill through numerous fields and pastures. Below you can see the distant village of Jhi with its pleasingly uniform slate roofs, but your trail takes you in a different direction heading north eastwards away from Jhi to the village of Pakhapani. You will probably have your lunch at the lower reaches of Pakhapani, a pretty area where there are numerous waterfalls and streams.
The trail continues, undulating up and down, passing fields and terraces where it is interesting to observe the local people cultivating their tiny pockets of land in the age-old way using ploughs pulled by a pair of bulls.
Your day ends with steps up into the village of Rayakhor, dramatically situated on a ridgetop. This is another great point to savour views of the Dhaulagiri Massif with Dhaulagiri seeming much broader from this viewpoint than from other locations. Your campsite for the night is in the grounds of Rayakhor Primary School.
Overnight: Camp
Day 6 - Trek from Rayakhor to Chhari, 2,446m - 7 hours.
After a quick descent in the morning, the trail comes to the small village of Patle Pani. There you cross the famous Rahu Khola (river) for the first time. The Rahu Khola originates at the south base camp of Dhaulagiri, and the process of criss-crossing this river begins here. You cross and re-cross this river more than 25 times before reaching the base camp. You will stop for lunch at Ghyasi Kharka, a small village densely populated by an indigenous ethnic group called Chhantyals who have their own ancient culture and religious practices. Historically, the Chhantyal people were skilled miners of copper ore but when this became unsustainable they turned to farming instead, primarily in the Dhaulagiri area.
Continuing after lunch, the good trail follows the Rahu River and the going is pretty gentle. Eventually you reach Chhari, a small plateau situated on the bank of the Rahu Khola. This is the last human settlement until you reach the other side of the mountain pass. There is one house that belongs to a member of the Chhantyal tribe. It appears abandoned but there is a family living there, making a living hunting for Yarcha Gumba, the prized aphrodisiac fungus.
Overnight: Camp
Day 7 - Trek from Chhari to Sunga Thala Falls, 2,780m - 6 hours.
In the morning you will begin by crossing the Rahu Khola again and then tracking its north east bank for about half an hour. The trail then climbs over a small cliff and descends into forested terrain, and you will walk for the remainder of the day beneath tall trees of alder, needle-wood, pine and and birch.
Your lunch stop is at a tiny, grassy pasture surrounded by tall trees called Lower Bhedi Kharka. After lunch you continue to follow the Rahu Khola upstream, and mostly uphill. You are now at higher altitude so you may experience some shortness of breath.
After walking beneath the canopy of the forest for a further three hours, you reach a large open grassy area, Sunga Thala pasture, which will be your home for the night. This beautiful place is surrounded by trees and hills with many streams and tumbling waterfalls. One of the most dramatic is Sunga Thala Falls, which cascades from the overhanging cliff just opposite the camp site. It is a great place to rest and relax after your long walk through the forest.
Overnight: Camp
Day 8 - Sunga Thala Falls to just beyond Kali Barah Dovan, 3,469m - 4 hours.
There is a steep climb in store for you this morning, passing lots of bamboo as you ascend to Odar Camp, an area sometimes used for shelter by yarcha hunters.
Yarcha Gumba (Cordyceps synensis), or caterpillar fungus, is a highly prized herbal medicine reputed to be worth more than gold. This valuable fungus is actually a parasite that grows from the head of a caterpillar, and is only found in the Himalaya on the edge of certain permafrost areas above 3,500 meters. The fungus is widely used in both Chinese and Tibetan medicinal traditions, and is prized for its reputed properties as an aphrodisiac.
After Odar Camp, the trail becomes gentler, almost flat until you once again encounter the Rahu Khola at Dovan. The river, now almost at its source, thunders down the rocky moraine. In the 2018 monsoon, there was a big avalanche on Dhaulagiri South that triggered a huge flood on the Rahu Khola and many of the wooden bridges downstream were washed away.
After crossing the river and keeping to the left hand side of the moraine for about 40 minutes, the trail again crosses the river, leading on towards Dhauagiri South Base and Kali Baraha Lake. You will camp around this area tonight.
Overnight: Camp
Day 9 - Trek from just beyond Kali Barah Dovan to Dhaulagiri Base Camp, 3,810m - 4 hours.
After a hearty breakfast you leave camp, keeping to the right side of the moraine. The trail climbs steadily and you will soon be above the tree line; only small clumps of high altitude adapted vegetation now punctuate the rock. It takes around another three hours of steady ascent to reach tonight's campsite which is known as the trekker's base camp for Dhaulagiri. The main base camp, used by mountaineers making an ascent of the mountain, is another 90 minutes uphill and you will visit this early the next morning, however it is better to camp a bit lower down.
There are multiple peaks in the Dhaulagiri Himal which stand at over 7,600m, the highest of which is Dhaulagiri I, the world's seventh highest mountain at 8,167m/26,795ft. The colossal southeast face rises over 4,000m vertically above base camp, and was first properly climbed in 1981 by three mountaineers from former Yugoslavia.
You will have time to explore around base camp this afternoon after arriving into camp.
Overnight: Camp
Day 10 - Trek to Dhaulagiri Expedition Base Camp and on to Phedi (Bhedi) Kharka, 2,975m - 8 hours.
Today you rise early and trek uphill for around an hour and a half until you reach Dhaulagiri South Base Camp, the base for climbers making a summit bid. Here you will have time to explore the dramatic surroundings. Known also as the 'White Mountain', Dhaulagiri was first summited by a team of Swiss, Austrian and Nepali mountaineers in the spring of 1960, since when there have been many successful climbs. There is a vast plateau sitting at the base of the Dhaulagiri Massif and you will really get the sense of the challenge involved for climbers setting out to reach the summit. Dhaulagiri is a very impressive sight indeed!
You return to last night's camp after your excursion, and then retrace your steps back to Sunga Thala Falls - where you might break for lunch - and then continue down for a further 90 minutes until you reach Phedi (Bhedi) Kharka - not to be confused with nearby Lower Phedi Kharka where you had lunch on Day 7. This Phedi Kharka is the base camp for your trail up and over the Gauda Kharka pass to Seto Baraha Lake and then down into the Kali Gandaki Valley, technically one of the deepest valleys in the world as the Dhaulagiri Massif rises above it on one side and the Annapurna Himal on the other. Again, you will enjoy good views of Dhaulagiri from here.
Overnight: Camp
Day 11 - Trek from Phedi (Bhedi) Kharka to Pairo Kharka, 3,210m - 7 hours.
A hearty breakfast is required this morning as today there is only one direction - up, up and up! It's not too steep, or the distance too long, but due to the terrain through the forest, it's quite an arduous day and takes longer than you might expect. You will stop for a welcome lunch break roughly half way through your ascent.
Relief comes at the end of the day as the trail finally levels out. It leads to Pairo Kharka, initially hidden between the sharp folds of the hills, where you make camp for the night.
Overnight: Camp
Day 12 - Trek from Pairo Kharka to Seti Baraha Lake, 4,100m - 4 hours.
Today you begin by walking fairly steeply uphill for an hour or so. After that the valley widens and numerous gentle hilltops unfold before you. Make sure you also stop to look back the way you have come to catch the last views of Dhaulagiri.
You continue more gently uphill now, over the long Gauda Kharka pass. At the far end of the pass you reach the small lake of Seti Baraha - a truly wonderful spot and the highest point of your trek. It is worth walking a few minutes beyond the lake to the magnificent viewpoint from where there are superb views of Manaslu, Annapurna South, Nilgiri, Annapurna I and Baraha Shikhar. You have all afternoon for resting and soaking up the views here. Or if you're feeling energetic do some exploring; perhaps attempt Kachhuwa Chuli (Tortoise Peak), which is a solid dome-like hilltop on the other side of the lake. It will provide further superb views of the Himalayan peaks.
Overnight: Camp
Day 13 - Trek from Seti Bahara Lake to Bahisi Kharka, 2,210m - 4 hours.
After the uphill exertions of the last couple of days, today is a relatively easy day of descent down into the forest. You can take your time and take as many photos as you like before leaving the campsite, hopefully capturing some wonderful panoramic sunrise pictures. Since it is downhill all the way today, you could possibly make it directly to Ghasa, but it's a long and fairly steep descent so better to stop at Bahisi Kharka and save the knees!
Your campsite at Bahisi Kharka is amidst rhododendron and juniper forest, and below you can see the Kali Gandaki Valley with the villages of Lete, Kalopani, Kobang and Ghasa.
Overnight: Camp
Day 14 - Trek from Bhaisi Kharka to Ghasa, 750m - 3 hours. End trek and drive to Pokhara - 6 hours. Time at leisure.
Prepare to confront civilization after a week of complete wilderness. In the morning you continue your descent, walking down to Ghasa Bazaar where you say a final farewell to your trek crew. Your vehicle will be waiting to make the drive back to Beni and on to Pokhara. The road from Ghasa to Beni is on a rough and dusty track so expect that section to be a bit bumpy!
Reaching Pokhara you check into your hotel which will no doubt feel like luxury after your time on trek. The rest of the day is free for you to explore this charming lakeside town set against the stunning backdrop of the Annapurna mountains. You may like to walk down to Phewa Tal (lake), and along the lakeside with its many cafes, bookshops and gift shops. Or you may prefer to simply relax by the pool at your hotel.
Overnight: Barahi Hotel or Similar, Pokhara
Day 15 - Morning flight from Pokhara to Kathmandu. Transfer to airport and depart for London.
After breakfast you'll take a flight back to Kathmandu. On arrival you will be met and transferred to your hotel where day rooms will be ready for your use. The rest of the day is at leisure until you leave for the airport for your overnight flight home.
Overnight: In flight
Day 16 - Arrive London.
---
2022
| Dates | Availability | Land Only | Flight Inclusive from |
| --- | --- | --- | --- |
| Sat 15 Oct - Sun 30 Oct 2022 | Available | £2555 Book | £3505 Book |
2023
| Dates | Availability | Land Only | Flight Inclusive from |
| --- | --- | --- | --- |
| Sat 14 Oct - Sun 29 Oct 2023 | Available | Contact Us | Contact Us |
Hold your place
Not quite ready to book? Why not call us on +44 (0) 1453 844400 to hold a no obligation place while you make up your mind?
---
Optional supplements
Single Room Supplement
From £150
Single tent
From £240
Insurance
No Surcharge Guarantee
No surcharges will be applied to your holiday after you book. Prices on this website are updated regularly. The Flight Inclusive holiday price, or Land Only holiday price, will be confirmed to you at the time you make your booking. There will be no surcharges after your booking has been confirmed.
Flight inclusive holidays
The 'flight inclusive' holiday prices shown on this website are based upon our preferred airlines and the best priced economy class fares we are able to secure at the time of publication.
We will be able to advise on fares with alternative airlines, upgrades to Business Class, and the options for flights from regional UK airports, please contact us for more details.
Booking your holiday
For the majority of our holidays, a deposit payment of £300.00 per person is required to secure your place(s), however a small number of holidays require a higher deposit - please refer to the holiday itinerary for more details. If the holiday departs within 60 days, a deposit of £750.00 per person is required.
Book now!
Book your small group holiday securely online – click the 'Book' button next to your chosen departure or visit our How to Book page
Complete and return a Booking Form available to download here.
Call us on +44 (0)1453 844400 and one of our travel specialists will talk you through the booking process.
What's included
An English-speaking Sherpa leader
All internal flights and domestic transfers
A single, timed group airport transfer for international flights on arrival and departure
Good standard hotel accommodation in Kathmandu and Pokhara, bed and breakfast, twin share basis
One night in a lodge at Todke Danda
All road transport by private vehicles
A good quality down jacket, 4 season sleeping bag and fleece liner (supplied in-country)
All meals on trek plus tea and coffee
All camping facilities and trek staff to carry out all camp work
A free high-quality Mountain Kingdoms kit bag
Full porterage with Sherpa/porters properly insured and equipped
Park fees
The opportunity to attend a pre-trip meet in the Cotswolds
Economy class return air fares from the UK & UK departure tax (flight inclusive only)
Carbon offsetting with the Ecoan Tree Planting Project (for clients taking our flight inclusive option)
What's not included
Travel insurance
Visa fees
Lunch and evening meals in Kathmandu and Pokhara
Tips
---
---
---
Extend your holiday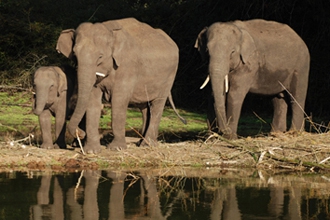 Jungle activities including an elephant experience, bird watching, rafting and nature walks
See wild elephant, rhinoceros, leopard, deer, wild boar and if you are lucky, the famous Royal Bengal Tiger
Stay at the delightful Tiger Tops Karnali Lodge situated on the edge of the park
After your adventurous time in the Himalaya why not add a relaxing Jungle Safari to your trip? The Royal Bardia National Park is situated in the west of Nepal. We use Tiger Tops Karnali Lodge, which is acknowledged to be the best lodge in the area. Bardia's remote geographic location and the fact that the lodge has only 12 rooms, lends a degree of exclusivity to the experience, in comparison to other more popular parks. From the lodge you will be able to participate in safaris and have the chance of seeing some of the country's wonderful wildlife, for instance, wild elephant, rhinoceros, leopard, deer, wild boar and if you are lucky, the famous Royal Bengal Tiger. There is also the possibility of visiting the villages of the Tharu tribal people that surround the lodge. With its abundant wildlife, relaxing lodge and first class service, our Bardia extension is an experience you will savour!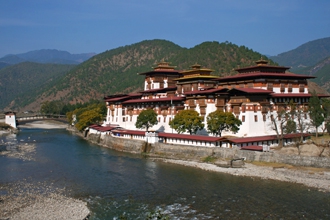 5-day cultural tour or 8-day gentle walking options available
See the main sights in Paro, Thimphu and Punakha
Bhutan is just a short flight from Kathmandu
Though only a short flight from Kathmandu, Bhutan offers a very different Himalayan experience to Nepal. Characterised by lush valleys, terraced hillsides and soaring peaks the landscape is endlessly picturesque, whilst the imposing dzongs (monastery/fortresses) and Swiss chalet style houses give each town or village a look that is distinctly Bhutanese. Here are just two options – if you would prefer something different please discuss with this office.
A taste of Bhutan - five-day cultural tour This five-day tour visits Bhutan's key sights and cultural centres including magnificent Taksang Monastery (Tiger's Nest), the beautiful riverside dzong at Punakha and the fascinating treasures housed in the National Museum at Paro. The tour will be led by a knowledgeable Bhutanese guide and accommodation is in comfortable hotels with all meals included.
A short walk in Bhutan - eight-day gentle walking and cultural tour This eight-day gentle walking trip offers the perfect introduction to some of the cultural highlights and scenic delights of Bhutan. You begin with sightseeing om Thimphu and a walk to Cheri Monastery, one of Bhutan's most historic temples before travelling over the Dochu La Pass to Punakha, the former winter capital. In Punakha you take a lovely valley walk and visit the beautiful riverside dzong. Driving back to Paro you take a pretty walk from the Dochu La through beautiful forest. You then drive up to the Chele La Pass and take the lovely walk to Kila Nunnery, before ending your trip with the walk up to Tiger's Nest Monastery, Bhutan's greatest cultural treasure and a fitting conclusion to a superb extension. You will stay in good quality, comfortable hotels throughout and all meals are included.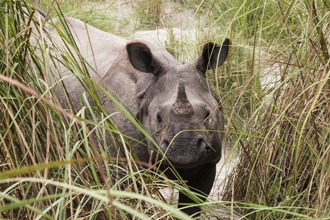 Activities include; bird watching, elephant washing, canoe ride, elephant experience, landrover safari and jungle walks
Choice of accommodation from budget to luxury
Suitable to add to any holiday flying in/out of Kathmandu
Why not extend your adventure in Nepal by visiting Nepal's jungle region for a complete contrast to the high mountains and the Kathmandu Valley. Chitwan is home to a rich and varied wildlife. Here are found wild elephant, rhinos, leopard, sambar, chital (spotted) deer, wild boar and arguably the most magnificent of cats, the Royal Bengal Tiger. You may even see sloth bear, gaur (wild cattle) and crocodiles. Chitwan is also wonderful for birdlife especially in the spring, when the jungle rings day and night to the calls of several kinds of Asian cuckoo.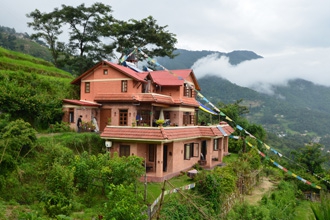 Escape the crowds and hustle and bustle of Kathmandu
Walks available from the cottage - explore the nearby countryside
Single and double rooms available, or exclusive hire of the entire cottage
Breakfast and dinner included, plus unlimited tea and coffee
While in Kathmandu, why not experience an exclusive, private, home away from home? Shivapuri Heights Cottage is a "home-stay-style" property that offers a great escape from the hustle and bustle of the City. It is located in 2 acres of land at an altitude of 6,000ft /1,830m on the edge of the protected Shivapuri Reserve, with beautiful views looking down into the Kathmandu Valley.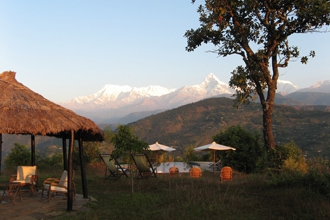 Fly from Kathmandu to Pokhara in the Annapurna range of Nepal
The lodge is an ideal base for you to relax in a rural mountain setting
Beautiful outdoor swimming pool reflecting view of the Annapurna range
Delicious Nepali dishes & continental specialities made from local fresh ingredients, home-grown herbs & garden salads
Why not extend your adventure in Nepal by visiting the beautiful Tiger Mountain Pokhara Lodge. Tiger Mountain Pokhara lodge is a lovely place, situated on a ridge half an hour outside Pokhara and enjoying the most stunning mountain views over the Annapurna range of mountains.
The lodge is an ideal base for you to relax in a rural mountain setting, away from the bustle of town. With a central lodge, bar and dining room, the comfortable rooms are arranged in clusters of cottages resembling a Nepali village. All have attached bathrooms, private verandas and Himalayan views. Daily menus feature a range of Nepali dishes as well as continental specialities made from local fresh ingredients and home-grown herbs and garden salads. You may enjoy lovely walks through the forests and villages of the lovely countryside surrounding the lodge, escorted by trained local guides. The beautiful swimming pool reflects the distant white peaks of the Annapurna range. The lodge also offers a range of Ayurvedic and shiatsu therapy and yoga and meditation sessions are also available (at additional cost). You may also venture further afield to visit Pokhara, Nepal's second city located on a lovely lake and also enjoying spectacular views.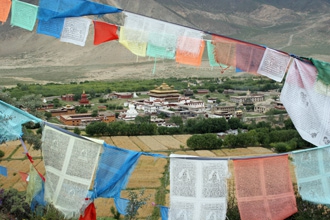 Visit some of Tibet's most important historical and cultural sites and monasteries of Tibetan Buddhism.
Offers a scenery completely different to that of Bhutan and Nepal.
Suitable to add to any holiday flying in/out of Kathmandu.
​A visit to Tibet offers an exciting extension to a visit to Nepal or Bhutan. Regular flights to Lhasa from Kathmandu make it possible to visit most of the major sights in and around Lhasa on an 8 day itinerary and a visit to Tibet will provide an exhilarating contrast to your trek or tour in Nepal or Bhutan. Tibet's high plateau offers totally different and starker scenery to that of the other Himalayan countries. Here you will see some of the most important historical and cultural sites and monasteries of Tibetan Buddhism – the Potala Palace and Samye, Ganden and Drepung Monasteries.
If taking this extension you will need to spend an extra day beforehand in Kathmandu while our agents there process your Tibet visa. They will need your passport for the day for this purpose. You need to let us know in good time if you wish to take this extension as we need to put this process in hand and send your details to the Chinese Embassy in Kathmandu well before your departure date.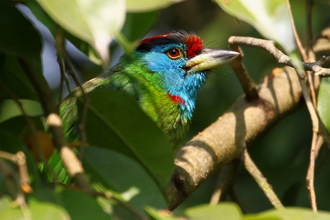 Koshi Tappu is home to over 500 species of birds
Look out for exciting wildlife like jungle cats, crocodiles and rare water buffalo
Explore the park by foot, raft and jeep
Stay in the pleasantly located Koshi Camp
Koshi Tappu Wildlife Reserve is one of the finest birdwatching and wildlife areas in all Asia. Located in south-east Nepal, the reserve covers 175 square kilometres with large expanses of open water created by the Koshi barrage, with marshes, lagoons, sandbanks and mudflats offering an outstanding wetland habitat. The reserve is home to over 500 species of birds, with the resident inhabitants being joined by large numbers of migratory species from Siberia and Tibet, which take up residence from November to February. The Koshi Tappu Wildlife Reserve provides one of the best places in Nepal to view migratory water fowl, waders and shore birds with many species seen here which are not recorded elsewhere in the region.
There is also much wildlife to be seen in Koshi Tappu including blue bull, golden jackal, Bengal fox, fishing cat, jungle cat, mongoose, civet cat, porcupine, Indian flying foxes and rare Gangetic dolphins as well as rare Marsh Mugger crocodiles. In addition, Koshi Tappu is the last habitat of the endangered Arna, a type of wild water buffalo.
During your visit you will explore the park with bird and animal spotting from a raft trip on the Koshi River, birdwatching walks, jungle walks and jeep trips. You will also have the opportunity to visit a family in one of the very interesting nearby local villages for a taste of rural Nepalese life. The Koshi Camp offers simple but comfortable accommodation and an expert staff of naturalists and birdwatchers to give you a comprehensive introduction to this wonderful area.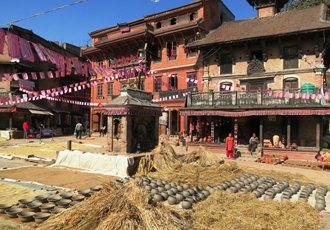 Observe traditional crafts such as pottery, woodcarving and thangka painting
Choose from a selection of full and half day guided tours
Travel in a private car with a driver and an English-speaking guide
The Kathmandu Valley has a long and rich history and a vibrant culture and there is much that is worthwhile to see there - crowded bazaars, ancient temples, Buddhist stupas, crumbling shrines and picturesque palaces. The Malla kings who ruled in the valley created three major cities in the valley, Kathmandu, Bhaktapur and Patan and each of these cities has buildings that are showpieces for the art and architecture of local Newari craftsmen. We offer a selection of half day trips and full day trips to these sites the valley.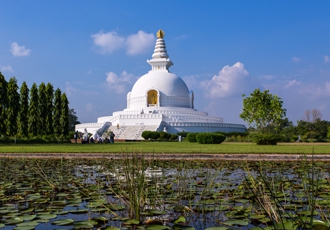 Visit one of Nepal's most sacred Buddhist pilgrimage sites
Stay in a comfortable hotel next to Lumbini
Spend a full day touring the site with an expert local guide
Flights and transfers to/from Kathmandu included
Enjoy a three day extension to the birthplace of Buddha, one of the most important Buddhist pilgrimage sites in the world. Take the short flight from Kathmandu, and spend two nights in a comfortable 3* hotel, just steps from the Lumbini temple complex, with a full day to explore the fascinating UNESCO World Heritage Site in the company of an expert local guide.