/
Holiday
/
Three High Passes to Everest
Kathmandu, Nepal, Lukla, Everest Region | Walking & Trekking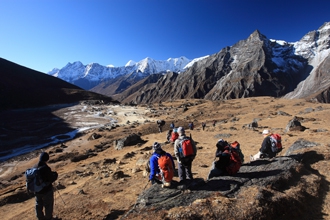 Grade:

?

Strenuous

Suitable for fit individuals who have regular experience of mountain walking.

Find out more...

Strenuous

Duration: 23 days from the UK
On trek: 18 days
Flight inclusive from £3805, Land only from £2655
The ultimate high altitude Everest trek in the world's most spectacular mountain terrain.
Highlights
Achieve five superb objectives all over 5,000 metres: the passes of Renjo La, Cho La and Kongma La, and the summits of Gokyo Ri and Kala Pattar
Trek in the more unspoilt valleys of the Khumbu approaching the Renjo La and Chukhung
View Everest, Makalu, Lhotse and Cholatse, the Himalayan giants, in their full glory
Stay at a four star hotel in Kathmandu with time to relax or take in the sights of the city
Reviews
From the moment we flew into the Himalayas the views were amazing, the trekking took you through rural areas and then into some really remote landscapes where the scenery is truly breathtaking. The trekking was hard at times but worth the effort and it made you feel like you were on top of the world. The tea houses were a welcome site and I was surprised at the choices of food that was offered.
Mr Newman, UK
Next
An excellent but challenging three weeks trekking with a great sense of achievement when completed. Success was greatly assisted by the professionalism and hard work of the Guides and Porters who were excellent.
Mr Jenkins, Shropshire
Next
The trip is tough mentally and physically. Expect some tough days and washing your armpits in a dog bowl. However, Nepal is amazing and the whole trip was too much to absorb! I highly recommend the trip
Mr Peter Reilly
Next
This was a superb walking holiday in what must be some of the grandest scenery in the world. It was great to experience the wider range of scenery and views on the Three High Passes trek (compared to the basic Everest Base Camp route), and also to venture into valleys and over passes with many fewer people than the main EBC route. The views from the Renjo La, and Kongma La especially were...
Peter S., Birmingham
Next
I returned safely from my trip to Nepal early on Friday morning. I want to thank Mountain Kingdoms for organizing such a fantastic trip. It was a truly wonderful experience and has left so many memories that will last a lifetime. The mountains around the Three High passes and Everest were truly majestic and striking in their size and magnitude. The trip to Chitwan was a wonderful contrast and...
Robert Jackson
Next
My most memorable trip. Brilliant guides and porters. Fantastic country and views. A tough trek with early starts and plenty of hard walking, but absolutely fantastic.... a must do trip for anyone interested in trekking.
Mr Chris Kimber
Next
We had an excellent guide who looked after us very well. Winter stayed late and there was a lot of snow and a few days of bad conditions. His experience was invaluable in crossing passes.
Mr I Douglas
Next
View All
Trekking in the Everest region is justifiably popular, but on this trek we go off-the-beaten-track through remote valleys and over high passes with superlative scenery every step of the way. For the first few days, we follow the main Everest trail but it is not long before we leave other trekkers behind as we head towards the Renjo La pass, 5,390m/17,684ft, via the tranquil beauty of the Bhote Khosi Valley. Once across the pass, we trek beside the turquoise Gokyo Lakes before crossing the snow-covered Cho La, 5,400m/17,700ft; our second high pass. This brings us close to the foot of Everest and we'll enjoy stunning close-up views from the small peak of Kala Pattar. Our final challenge is to cross the Kongma La, 5,540m/18,176ft, where the scenery provides ample reward for our efforts with a breathtaking panorama of many of the highest peaks in the Himalaya.
This really is the ultimate high altitude Everest trekking route, in the world's most spectacular mountain terrain. It's undoubtedly tough – but the scenery provides more than ample rewards. This is one of the finest mountain journeys you are ever likely to undertake in your lifetime.
Call us now on 01453 844 400 or enquire online for further information on the 'Three High Passes to Everest' trek.
---
At a glance
Duration: 23 days from the UK
On trek: 18 days
Max. Altitude: 5,545m/18,193ft, Kala Pattar, Day 16
Guaranteed to run for a minimum of 4 clients
Maximum group size: 12
Land only joining city: Kathmandu
Accommodation types: Hotels, Tea Houses
Meal arrangements: Bed and breakfast in Kathmandu, all meals on trek.
Itinerary overview
| Day | Activity |
| --- | --- |
| 1-2 | Fly to Kathmandu. Transfer to Mulkot or Manthali. |
| 3 | Transfer to Ramechap Airport and fly to Lukla. Trek to Monjo. |
| 4-5 | Trek to Namche Bazaar. Rest day and acclimatisation. |
| 6-9 | Trek to Lungden via Thame. Alternate between trek days and rest days to aid acclimatisation. |
| 10 | Trek to Gokyo via the Renjo La, 5,340m/17,521ft. |
| 11 | Rest day in Gokyo or climb Gokyo Ri, 5,360m/17,585ft. |
| 12 | Trek to Dragnak. |
| 13-14 | Cross the Cho La, 5,420m/17,777ft. Trek to Lobuche. |
| 15 | Trek to Everest Base Camp, 5,300m/17,388ft, and onto Gorak Shep. |
| 16 | Ascend Kala Pattar, 5,545m/18,192ft, descend to Lobuche. |
| 17 | Cross the Kongma La, 5,545m/18,188ft, to Chukhung. |
| 18-20 | Trek to Lukla via Namche Bazaar. |
| 21-23 | Fly to Ramechap, transfer to Kathmandu. At leisure. Fly to London. |
Leader: Local leader, Everest
Your Everest Base Camp trek will be led by one of our highly experienced Sherpa Sirdars, the majority of whom have climbed on, or summited, Everest. They have an intimate and expert knowledge of the history, culture and nature of Nepal and will make your trip a memorable experience.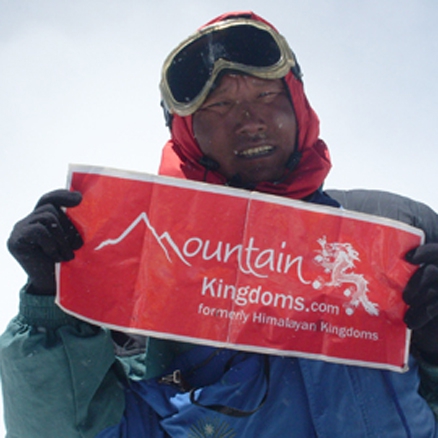 ---
Holiday Itinerary
Day 1 - Fly London to Kathmandu
Depart London on your overnight flight to Kathmandu.
Overnight: In flight
Day 2 - Arrive Kathmandu. Group transfer to Mulkot - 3½-4 hours.
On arrival in Kathmandu you will be met at the airport and transferred to Mulkot. The drive takes around 4 hours (traffic dependant) and you will wind your way through Nepalese countryside before reaching your hotel either at Mulkot on the banks of the Sunkoshi river, or at Manthali close to Ramechap.
Overnight: Freedom Resort Manthali Or The Kwality Beach Resort Mulkot
Day 3 - Fly to Lukla, 2,743m/9,000ft. Trek to Monjo, 2,835m/9,301ft - 5-6 hours.
You will be transferred from your hotel to the airport in Ramechap for the flight to Lukla – a drive of about 45 minutes if you are staying in Mulkot. This is one of the most spectacular flights in the world. As you fly east, the snow line of the Himalayan range to the north, will be on your left, with the rugged foothills of Nepal immediately below and stretching away to the south on your right. Lukla is situated high above the river on a shelf at 2,800m and arriving there is a unique experience because the runway is on a slope and there is a difference of almost 60 metres between its lower and upper ends which all makes for an interesting landing.
On arrival you can have a cup of tea while the trek staff collect your baggage. From the airstrip you will head north-west, through the village of Lukla and descend to the Dudh Khosi River at Phakding, 2,652m. The path leads upstream along the valley, through areas of conifer trees and several more small villages. Another 2-3 hours walking will bring you to Chumoa, 2,743m, a small and picturesque village of about 25 houses located below Thamserku Mountain,and close to the entrance to the Sagarmatha (Everest) National Park. Just after leaving Chomoa you cross the Monjo Khola and shortly arrive in the spread out village of Monjo for your overnight stop.
Overnight: Tea House
Day 4 - Trek to Namche Bazaar, 3,445m/11,300ft - 3-4 hours.
Today's path is full of interesting sights. Not least of these will be your first view of Everest as you get higher up the trail. From the lodge it is 15 minutes to the Everest National Park boundary and already the scenery is vastly impressive, with deep gorges, bare vertical rock faces, pine forests on some steep slopes and wispy waterfalls. Having completed the paperwork, it then takes 15 minutes following the right bank of the river to where it starts to climb to the Hillary Bridge, named after Sir Edmund of Everest fame. This is a tremendously impressive suspension bridge, spanning a deep chasm. The path then zigzags up through the forest where trees pack themselves in between giant boulders and cliffs. If you are lucky, you may well see small herds of thar, a small deer-like animal. Eventually you pull into Namche Bazaar, its Sherpa houses built one above the other on the steep sides of a sloping mountain bowl. The narrow streets at its centre are a mixture of cyber cafés, souvenir shops and places where you can rent or buy anything under the sun.
Overnight: Tea House
Day 5 - Rest day – acclimatisation.
'Climb high, sleep low' is the mantra for good acclimatisation. To help acclimatisation it is a good idea to walk up the hill to the Park Headquarters from where there are the first really good views of Everest and Ama Dablam - a wonderful panorama. If you are feeling energetic you might also make the worthwhile excursion to the Everest View Hotel, situated above the village of Khumjung. Although rather an ugly building and out of keeping with its surroundings, there are very good views from its terrace and you can have a cup of tea, or a glass of hot lemon there while you revel in the mountain views.
Overnight: Tea House
Day 6 - Trek to Thame, 3,820m/12,533ft - 5-6 hours.
Climbing steeply out of the village you then head north-west, up the Nangpo Drangpo valley (Bhote Khosi). You walk through fine rhododendron forest with views across the valley, Kwangde, 6,343m/20,806ft, and the waterfalls cascading off its flanks. You cross a tributary valley (Kyajo Kola) and look back down the valley for views of Thamserku, 6,648m/21,806ft, and Kusum Kangru, 6,370m/20,896ft. You then arrive at the village of Thamo and could visit its tiny gompa.
From Thamo, the trail continues gradually uphill through scrubland. You may well spot Himalayan Thar (a type of mountain goat) on the hillside, although their numbers have dwindled recently due to attacks by snow leopards. As you progress further up the trail, you see the path which leads to the Tesi Lapche pass, which leads to the Rolwaling Valley and you can see Thame Gompa. After about an hour and a half's walking, you reach a huge rock wall painted with the Buddhist figures of Green Tara and Guru Rimpoche. The bridge over the Bhote Koshi, adorned with prayer flags, is crossed and then it is half an hour's gradual ascent to the village of Thame. Thame is an attractive village comprising a collection of lodges, houses and a gompa above it.
Overnight: Tea House
Day 7 - Acclimatisation walk from Thame.
Today you could walk up towards the Singdu-Ri, 4,571m/15,000 ft, from where you will get magnificent views of the Everest range including Makalu and Cho Oyu, depending, of course, on the weather conditions. The trip there and back to Thame will take about 4-6 hours and will give you good acclimatization.
An easier option would be a two-three hour walk to Thengbo, on the way to the Tashi Lapcha pass, from where you can get good views of the lower Himalaya. This is a valley walk with gradual climbs. In the afternoon, the group will have the chance to visit Thame monastery.
Overnight: Tea House
Day 8 - Trek from Thame to Lungden, 4,350m /14,272ft - 4 hours.
Leaving the main trail today, you will enjoy the peace and relative solitude of this little trekked valley. You begin today's walk uphill for about 15 minutes. Rounding a bend you will see the attractive, moderately sized village of Tangmote. You descend to the village and pass a huge chorten as you continue along a very well-trodden, wide path. The trail is strewn with mani walls and a small chorten as you progress through the village. After about an hour, you walk parallel to the village of Yellajung on the other side of the Bhote Koshi.
The trail continues on a gentle, ascending path on the hillside above Bhote Koshi. After approximately two hours walking, you come to the village of Tharngga at 4,000m/13,100ft. You will start to feel the altitude here. Tharngga comprises a sprawling collection of stone houses, and you have superb views of Kongde Ri as you look down the trail. A further 45 minutes or so on a gradually rising trail brings you to Marlung, 4,200m/13,779ft, where you will probably stop for lunch. A rough, ascending, pebble-strewn path marked sporadically with red arrows, brings you in an hour to Lungden - 4,350m /14,271ft.
Overnight: Tea House
Day 9 - Rest and acclimatisation day in Lungden.
Today there will be an opportunity to walk and explore further up the valley. This will provide much needed acclimatisation for tomorrow's trek over the Renjo La.
Overnight: Tea House
Day 10 - Trek to Gokyo, 4,790m/15,716ft, over the Renjo La, 5,340m/17,521ft – 8 hours.
This walk is challenging. You leave Lungden and a fairly stiff climb for an hour or so takes you to a lake. You continue ascending for a couple of hours until you reach Black Lake and the col. Here you can see your objective, the Renjo La, and its prayer flags some 250m/800ft above.
The trail is now very good - stone steps almost all the way to the pass. It zigzags across the hillside and you will really feel the altitude here. It takes between five and six hours to reach the pass. The descent to Gokyo will take around three hours and the first part is often snow covered and moderately steep. It is marked with cairns. Eventually the path becomes a good trail which leads to the Dudh Pokhari Lake and Gokyo
Overnight: Tea House
Day 11 - Rest day in Gokyo/Gokyo Ri.
Today, if clear, you will enjoy tremendous views from nearby Gokyo Ri. Unlike Kalar Pattar from Lobuche where you have a long walk in to make the climb, the foot of Gokyo Ri lies just five minutes away from the lodges at Gokyo, across the stream that feeds the lake. A two to three-hour 'huff and puff' on a zig-zagging trail leads to the summit from where the views are well worth all the effort involved. There are good views of Everest, 8,848m/29,028ft, which shows its summit and northern flank and Makalu, 8,475m/27,798ft, is seen further to the east. To the north is Cho Oyu, 8,153m/26,741ft, and all around snow, ice, glacial moraines and other giants can be seen. Below is the village of Gokyo, the picturesque Gokyo lakes and the debris littered surface of the huge Ngozumba Glacier. You'll descend to Gokyo for lunch. In the afternoon you may take a well-earned rest, or take a walk further north beside the glacier towards the Gokyo Valley's fourth and fifth lakes.
Overnight: Tea House
Day 12 - Trek to Dragnak, 4,750m /15,420ft - 2 hours.
From Gokyo you descend the valley a short way and then having passed a lower lake you head east to climb the moraine of the Ngozumba Glacier. The crossing of the glacier is quite arduous; the path winds up and down and around through boulders and rubble and the trail changes from year to year as the glacier moves. You then continue to Dragnak.
Overnight: Tea House
Day 13 - Cross Cho La, 5,420m /17,777ft, and descend to Dzongla, 4,843m/15,889ft - 8 hours.
From Draknak you make a long ascent and cross a grassy saddle to descend a short way to Chyugima before starting the climb proper to the pass. The ascent is over steep scree, rocks and large boulders which can be very slippery and the going can be difficult in places depending on the conditions. The way becomes even steeper to reach the pass itself. The views when you reach the snow field at the top are stunning. Again, care must be taken for the descent. The descent down the snowfield begins less steeply, but then, following cairns which mark the way the route becomes more difficult as you walk and scramble over large rocks and boulders. The final valley descent is more gradual and easier going to arrive at your stopping place for the night at Dzongla.
Overnight: Tea House
Day 14 - Descend to Duglha and trek to Lobuche, 4,931m/16,175ft - 4-5 hours.
An easier day today as you descend past the small lake of Cholatse Tso beneath Cholatse peak and then contour round to the jumble of rocks at the base of the Khumbu glacier which is reached at the tiny hamlet of Duglha. There is then a short sharp climb up the terminal moraine of the glacier to reach the top where there are memorial cairns to those who have died on Everest. There is a real feel of being high in the mountains and the landscape is wild and rocky. Following a stream (often frozen) at one side of the moraine you soon reach the houses of Lobuche.
Overnight: Tea House
Day 15 - Trek to Everest Base Camp, 5,300m/17,388ft, return to Gorak Shep, 5,165m/16,945ft - 6-7 hours.
This is the big day for the trek to Base Camp. An early start is essential to get there before any cloud comes down and it will probably be very cold when you set off. Make sure to have something for breakfast even if you don't feel like it as you will need the energy. You are at high altitude, so take some snacks to keep you going along the way and be sure to have your water bottle filled when you set off.
Leaving Lobuche you head north-east, along the side of the Khumbu Glacier through jumbled moraine and shattered rock. There is almost no vegetation here. Even so, small coveys of the delightful Tibetan Snow Cock can often be seen along the way or heard calling from the hillsides. You make several energetic ups and downs across the moraine and descend to Gorak Shep where it is worth having a reviving cup of tea and a snack.
From Gorak Shep it is still a long, fairly arduous trek to base camp, initially following the top of the moraine and then descending onto the boulder-strewn glacier. In the climbing season you may follow mountaineering groups, or yaks carrying supplies, but at other times there are just a series of small cairns along the route. After a couple of hours you reach the base camp area from where, although you do not have views of the actual summit of Everest, there are sensational close-up views of the terrifying Khumbu ice-fall and a surrounding scenery of ice seracs and tumbled rocks. At this altitude the return to Gorak Shep will feel like quite a long way and will use up your remaining reserves of energy.
Overnight: Tea House
Day 16 - Ascend Kala Pattar, 5,545m/18,193ft. Trek down to Lobuche - 7 hours.
At Gorak Shep you will be ideally placed for an ascent of Kala Pattar in the clear of the morning before cloud comes in to obscure the summit of Everest. Although not far this is a tough ascent of approximately 2-3 hours until you finally reach the rocky summit of Kala Pattar at 5,545m - quite literally the high-point of your trek. From the summit of Kala Pattar there are great views of the summit of Everest as well as other Himalayan giants - Pumori, 7,145m, the Tibetan peak Changtse, 4,501m, Nuptse, Lhotse and countless other needles and snow fluted ridges. You can also look down on the Khumbu glacier where base camp is located during the climbing season in late spring. You will then descend to Gorak Shep and take the trail back down to Lobuche.
Overnight: Tea House
Day 17 - Trek to Chukhung, 4,743m/15,562ft, via the Kongma La, 5,528m/18,137ft - 8 hours.
A demanding, but rewarding day. You begin walking uphill on a faint trail. After 15 minutes or so, you cross the Khumbu Glacier. You come to a rise and from here you can see your destination - the Kongma La - although the view is somewhat restricted. Some boulder-hopping brings you to an obvious path up towards the pass. If you have a look behind, you can see the Pyramid - the Italian Research Centre, at just over 5,000m. Higher up you can see Lobuche. Stunning views of Cholatse 6,440m, Pokalde 5,794m, Nuptse 7,864m, Lhotse 8,501m, Makalu and Ama Dablam 6,814m can be enjoyed on the ascent. For the last half hour or so up to the pass, you traverse under a large rock wall and you have an excellent close up view of Pokalde on your right. The pass is adorned with prayer flags and the panoramic views of snow-capped summits are spectacular.
The descent is steep to begin with, but once you reach the large lake after about 20 minutes from the pass, it becomes easier. You have good views of Makalu and Ama Dablam on the descent. As you progress, you can see Island Peak and the valley of Chukhung below.
Overnight: Tea House
Day 18 - Trek to Pangboche, 4,000m /13,123ft - 5 hours.
You descend gradually all day to Pangboche the highest all year round settlement in the valley. This is a pleasant walk with beautiful views of Ama Dablam and Taboche.
Overnight: Tea House
Day 19 - Trek to Namche, 3,445m/11,302ft - 7 hours.
Staying high on the west bank of the river, you contour round to the Sherpa village of Phortse, which lies on the lower southern flank of Tawache, directly across the valley from Thyangboche. There are superb views here of Thamserku and Kangtaiga. You will stop for lunch here and then descend steeply through a forest to the Dudh Khosi. From the very pretty crossing point, you climb to a Chorten at Mong La where there are wonderful views back across the valley to Phortse, Thyangboche and the surrounding mountains. From Mong La you descend to Teshinga where you continue on an undulating trail to Namche.
Overnight: Tea House
Day 20 - Trek to Lukla, 2,880m/9,449ft - 6-7 hours.
Most people head towards Lukla with a heavy heart. There is something very special about the setting, the villages and the people of the high Khumbu hills and valleys and these memories will help you when making the deceptively long, final climb into Lukla.
Overnight: Tea House
Day 21 - Fly to Ramechap. Drive to Kathmandu - 3½-4 hours.
You fly back to Ramechap by scheduled flight. Sometimes these flights are delayed by bad weather; Nepalese pilots say they don't fly in cloud because their clouds have big rocks in them! In recent years though these delays are much less frequent than they used to be and people are not very often delayed. If you are delayed, we do ask that you are patient. Our local agents will be doing their best to get you a flight to Kathmandu.
On arrival at Ramechap you will be met and transferred to your hotel in Kathmandu. Time to celebrate the successful completion of your trek, perhaps with an evening at the Rum Doodle Restaurant, a place frequented by trekkers and climbers alike, with pride of place given to a board with the signatures of many Everest summiteers - just the place to reflect on your achievements.
Overnight: Kathmandu Guest House Or Similar, Kathmandu
Day 22 - At leisure in Kathmandu. Group transfer to the airport. Depart Nepal. (8th October departure overnights in Kathmandu).
Today will be at leisure for some shopping, sightseeing or simply relaxing after your trek. If sightseeing, you might like to visit the important Hindu temple complex of Pashupatinath on the banks of the Bagmati River or the magnificent stupas of Swayambhunath or Boudhanath. You could also take a taxi in the morning (hotel reception can help you organise this) to visit one of the two old towns of the Kathmandu Valley, Bhaktapur or Patan.
Later in the afternoon there will be a transfer to the airport for your overnight flight to London.
Please note that travellers on our 8th October 2022 departure will spend tonight in Kathmandu at the Kathmandu Guest House before flying back to the UK tomorrow.
Day 23 - Arrive London.
If travelling on our 8th October 2022 departure you will have an early morning transfer to the airport before flying back to London (arrives same day).
Map
Map Key
Airport
Point of interest
Mountain Peak
Day walk in this area
Flights
Internal Transfers
Trek
---
2023
| Dates | Availability | Land Only | Flight Inclusive from |
| --- | --- | --- | --- |
| Sat 25 Mar - Sun 16 Apr 2023 | Available | £2655 Book | £3805 Book |
| Sat 7 Oct - Sun 29 Oct 2023 | Available | £2655 Book | £4095 Book |
| Sat 4 Nov - Sun 26 Nov 2023 | Available | £2655 Book | Contact Us |
Hold your place
Not quite ready to book? Why not call us on +44 (0) 1453 844400 to hold a no obligation place while you make up your mind?
---
Optional supplements
Single room Kathmandu
£75
No Surcharge Guarantee
No surcharges will be applied to your holiday after you book. Prices on this website are updated regularly. The Flight Inclusive holiday price, or Land Only holiday price, will be confirmed to you at the time you make your booking. There will be no surcharges after your booking has been confirmed.
Flight inclusive holidays
The 'flight inclusive' holiday prices shown on this website are based upon our preferred airlines and the best priced economy class fares we are able to secure at the time of publication.
We will be able to advise on fares with alternative airlines, upgrades to Business Class, and the options for flights from regional UK airports, please contact us for more details.
Booking your holiday
For the majority of our holidays, a deposit payment of £400.00 per person is required to secure your place(s), however a small number of holidays require a higher deposit - please refer to the holiday itinerary for more details. If the holiday departs within 60 days, a deposit of £1,000.00 per person is required.
Book now!
Book your small group holiday securely online – click the 'Book' button next to your chosen departure or visit our How to Book page
Complete and return a Booking Form available to download here.
Call us on +44 (0)1453 844400 and one of our travel specialists will talk you through the booking process.
What's included
An English-speaking Sherpa leader
Economy class return air fares from the UK & UK Departure Tax (flight inclusive only)
All internal flights and domestic transfers
Single, timed group airport transfers for international flights on arrival and departure
Good standard hotel accommodation (4 star) in Kathmandu, twin share, bed and breakfast basis
All road transport by private vehicles
Free use of a good quality down jacket, sleeping bag and liner (supplied in-country)
Best quality lodges booked in advance
Trek staff and full porterage and their insurance
All meals on trek including tea and coffee
Morning 'bed' tea on trek and an evening fill up of your water bottle with drinking water
Oxygen (to be administered by the trek guide in the rare case of a medical emergency)
Sherpa/porters properly insured and equipped
Park fees
Carbon offsetting with the Ecoan Tree Planting Project (for clients taking our flight inclusive option)
What's not included
Travel insurance
Visa fees
Lunch and evening meals in Kathmandu
Tips
---
---
Read holiday reviews by Mountain Kingdoms travellers.
Overall score: 5 (Based on 18 reviews)
Three High Passes to Everest
5
The trip is tough mentally and physically. Expect some tough days and washing your armpits in a dog bowl. However, Nepal is amazing and the whole trip was too much to absorb! I highly recommend the trip
Three High Passes to Everest
5
This was a superb walking holiday in what must be some of the grandest scenery in the world. It was great to experience the wider range of scenery and views on the Three High Passes trek (compared to the basic Everest Base Camp route), and also to venture into valleys and over passes with many fewer people than the main EBC route. The views from the Renjo La, and Kongma La especially were absolutely stunning. I think MK's choice to do the trek in the clockwise direction was a good decision, and the acclimatisation schedule certainly worked fairly well for me, with no more than occasional minor headaches. The small group (6 clients, 2 sherpa guides and 3 porters) was a good size, we bonded well and the sherpa guides were very attentive and responsive to our needs. Visiting the Everest region has always been high on my wish list, and this trek more than lived up to expectations. A trip I will remember for ever, for all the right reasons! Thank you MK and the local team in Nepal!
Three High Passes to Everest
5
I returned safely from my trip to Nepal early on Friday morning. I want to thank Mountain Kingdoms for organizing such a fantastic trip. It was a truly wonderful experience and has left so many memories that will last a lifetime. The mountains around the Three High passes and Everest were truly majestic and striking in their size and magnitude. The trip to Chitwan was a wonderful contrast and provided the opportunity to view a lot of exciting wildlife and many wild birds. Throughout I felt that you had chosen local partners of the highest quality and felt so well looked after and catered for. Our Sherpa guides and porters, lead by Pasang Temba Sherpa, were outstanding; professional, informative and made the group feel so welcome in their country. The local agents in Kathmandu were also excellent. Punctual for every meeting point and so helpful in negotiating the busy streets of Kathmandu and,slightly confusing at times, airport check ins. In Chitwan the staff at the Eco Lodge Resort were outstanding also. Very friendly and some excellent and very knowledgeable wildlife guides. Nothing was too much trouble for them. This was an at times challenging but always extremely rewarding trip; much of this due to the organisation and partnerships that you had arranged. Once again many thanks. I would have no hesitation in using your services again for possible future trips of the same nature. Best wishes Mr Robert Jackson
Three High Passes to Everest
5
My most memorable trip. Brilliant guides and porters. Fantastic country and views. A tough trek with early starts and plenty of hard walking, but absolutely fantastic.... a must do trip for anyone interested in trekking.
Three High Passes to Everest
5
We had an excellent guide who looked after us very well. Winter stayed late and there was a lot of snow and a few days of bad conditions. His experience was invaluable in crossing passes.
---
Extend your holiday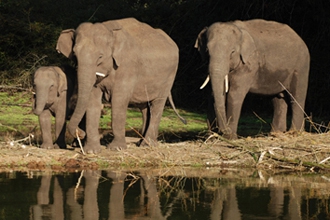 Jungle activities including an elephant experience, bird watching, rafting and nature walks
See wild elephant, rhinoceros, leopard, deer, wild boar and if you are lucky, the famous Royal Bengal Tiger
Stay at the delightful Tiger Tops Karnali Lodge situated on the edge of the park
After your adventurous time in the Himalaya why not add a relaxing Jungle Safari to your trip? The Royal Bardia National Park is situated in the west of Nepal. We use Tiger Tops Karnali Lodge, which is acknowledged to be the best lodge in the area. Bardia's remote geographic location and the fact that the lodge has only 12 rooms, lends a degree of exclusivity to the experience, in comparison to other more popular parks. From the lodge you will be able to participate in safaris and have the chance of seeing some of the country's wonderful wildlife, for instance, wild elephant, rhinoceros, leopard, deer, wild boar and if you are lucky, the famous Royal Bengal Tiger. There is also the possibility of visiting the villages of the Tharu tribal people that surround the lodge. With its abundant wildlife, relaxing lodge and first class service, our Bardia extension is an experience you will savour!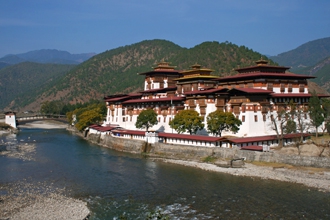 5-day cultural tour or 8-day gentle walking options available
See the main sights in Paro, Thimphu and Punakha
Bhutan is just a short flight from Kathmandu
Though only a short flight from Kathmandu, Bhutan offers a very different Himalayan experience to Nepal. Characterised by lush valleys, terraced hillsides and soaring peaks the landscape is endlessly picturesque, whilst the imposing dzongs (monastery/fortresses) and Swiss chalet style houses give each town or village a look that is distinctly Bhutanese. Here are just two options – if you would prefer something different please discuss with this office.
A taste of Bhutan - five-day cultural tour This five-day tour visits Bhutan's key sights and cultural centres including magnificent Taksang Monastery (Tiger's Nest), the beautiful riverside dzong at Punakha and the fascinating treasures housed in the National Museum at Paro. The tour will be led by a knowledgeable Bhutanese guide and accommodation is in comfortable hotels with all meals included.
A short walk in Bhutan - eight-day gentle walking and cultural tour This eight-day gentle walking trip offers the perfect introduction to some of the cultural highlights and scenic delights of Bhutan. You begin with sightseeing om Thimphu and a walk to Cheri Monastery, one of Bhutan's most historic temples before travelling over the Dochu La Pass to Punakha, the former winter capital. In Punakha you take a lovely valley walk and visit the beautiful riverside dzong. Driving back to Paro you take a pretty walk from the Dochu La through beautiful forest. You then drive up to the Chele La Pass and take the lovely walk to Kila Nunnery, before ending your trip with the walk up to Tiger's Nest Monastery, Bhutan's greatest cultural treasure and a fitting conclusion to a superb extension. You will stay in good quality, comfortable hotels throughout and all meals are included.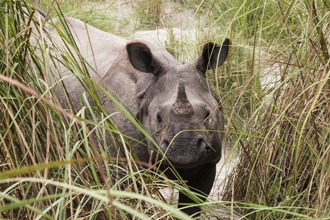 Activities include; bird watching, elephant washing, canoe ride, elephant experience, landrover safari and jungle walks
Choice of accommodation from budget to luxury
Suitable to add to any holiday flying in/out of Kathmandu
Why not extend your adventure in Nepal by visiting Nepal's jungle region for a complete contrast to the high mountains and the Kathmandu Valley. Chitwan is home to a rich and varied wildlife. Here are found wild elephant, rhinos, leopard, sambar, chital (spotted) deer, wild boar and arguably the most magnificent of cats, the Royal Bengal Tiger. You may even see sloth bear, gaur (wild cattle) and crocodiles. Chitwan is also wonderful for birdlife especially in the spring, when the jungle rings day and night to the calls of several kinds of Asian cuckoo.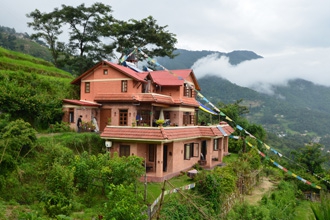 Escape the crowds and hustle and bustle of Kathmandu
Walks available from the cottage - explore the nearby countryside
Single and double rooms available, or exclusive hire of the entire cottage
Breakfast and dinner included, plus unlimited tea and coffee
While in Kathmandu, why not experience an exclusive, private, home away from home? Shivapuri Heights Cottage is a "home-stay-style" property that offers a great escape from the hustle and bustle of the City. It is located in 2 acres of land at an altitude of 6,000ft /1,830m on the edge of the protected Shivapuri Reserve, with beautiful views looking down into the Kathmandu Valley.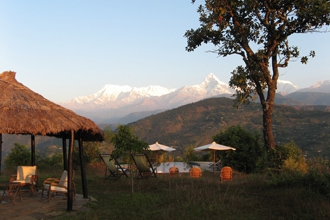 Fly from Kathmandu to Pokhara in the Annapurna range of Nepal
The lodge is an ideal base for you to relax in a rural mountain setting
Beautiful outdoor swimming pool reflecting view of the Annapurna range
Delicious Nepali dishes & continental specialities made from local fresh ingredients, home-grown herbs & garden salads
Why not extend your adventure in Nepal by visiting the beautiful Tiger Mountain Pokhara Lodge. Tiger Mountain Pokhara lodge is a lovely place, situated on a ridge half an hour outside Pokhara and enjoying the most stunning mountain views over the Annapurna range of mountains.
The lodge is an ideal base for you to relax in a rural mountain setting, away from the bustle of town. With a central lodge, bar and dining room, the comfortable rooms are arranged in clusters of cottages resembling a Nepali village. All have attached bathrooms, private verandas and Himalayan views. Daily menus feature a range of Nepali dishes as well as continental specialities made from local fresh ingredients and home-grown herbs and garden salads. You may enjoy lovely walks through the forests and villages of the lovely countryside surrounding the lodge, escorted by trained local guides. The beautiful swimming pool reflects the distant white peaks of the Annapurna range. The lodge also offers a range of Ayurvedic and shiatsu therapy and yoga and meditation sessions are also available (at additional cost). You may also venture further afield to visit Pokhara, Nepal's second city located on a lovely lake and also enjoying spectacular views.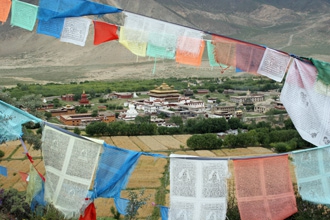 Visit some of Tibet's most important historical and cultural sites and monasteries of Tibetan Buddhism.
Offers a scenery completely different to that of Bhutan and Nepal.
Suitable to add to any holiday flying in/out of Kathmandu.
​A visit to Tibet offers an exciting extension to a visit to Nepal or Bhutan. Regular flights to Lhasa from Kathmandu make it possible to visit most of the major sights in and around Lhasa on an 8 day itinerary and a visit to Tibet will provide an exhilarating contrast to your trek or tour in Nepal or Bhutan. Tibet's high plateau offers totally different and starker scenery to that of the other Himalayan countries. Here you will see some of the most important historical and cultural sites and monasteries of Tibetan Buddhism – the Potala Palace and Samye, Ganden and Drepung Monasteries.
If taking this extension you will need to spend an extra day beforehand in Kathmandu while our agents there process your Tibet visa. They will need your passport for the day for this purpose. You need to let us know in good time if you wish to take this extension as we need to put this process in hand and send your details to the Chinese Embassy in Kathmandu well before your departure date.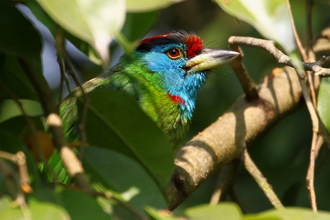 Koshi Tappu is home to over 500 species of birds
Look out for exciting wildlife like jungle cats, crocodiles and rare water buffalo
Explore the park by foot, raft and jeep
Stay in the pleasantly located Koshi Camp
Koshi Tappu Wildlife Reserve is one of the finest birdwatching and wildlife areas in all Asia. Located in south-east Nepal, the reserve covers 175 square kilometres with large expanses of open water created by the Koshi barrage, with marshes, lagoons, sandbanks and mudflats offering an outstanding wetland habitat. The reserve is home to over 500 species of birds, with the resident inhabitants being joined by large numbers of migratory species from Siberia and Tibet, which take up residence from November to February. The Koshi Tappu Wildlife Reserve provides one of the best places in Nepal to view migratory water fowl, waders and shore birds with many species seen here which are not recorded elsewhere in the region.
There is also much wildlife to be seen in Koshi Tappu including blue bull, golden jackal, Bengal fox, fishing cat, jungle cat, mongoose, civet cat, porcupine, Indian flying foxes and rare Gangetic dolphins as well as rare Marsh Mugger crocodiles. In addition, Koshi Tappu is the last habitat of the endangered Arna, a type of wild water buffalo.
During your visit you will explore the park with bird and animal spotting from a raft trip on the Koshi River, birdwatching walks, jungle walks and jeep trips. You will also have the opportunity to visit a family in one of the very interesting nearby local villages for a taste of rural Nepalese life. The Koshi Camp offers simple but comfortable accommodation and an expert staff of naturalists and birdwatchers to give you a comprehensive introduction to this wonderful area.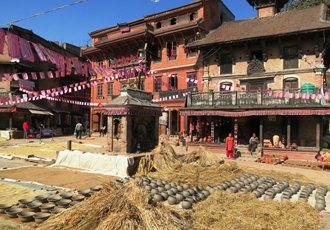 Observe traditional crafts such as pottery, woodcarving and thangka painting
Choose from a selection of full and half day guided tours
Travel in a private car with a driver and an English-speaking guide
The Kathmandu Valley has a long and rich history and a vibrant culture and there is much that is worthwhile to see there - crowded bazaars, ancient temples, Buddhist stupas, crumbling shrines and picturesque palaces. The Malla kings who ruled in the valley created three major cities in the valley, Kathmandu, Bhaktapur and Patan and each of these cities has buildings that are showpieces for the art and architecture of local Newari craftsmen. We offer a selection of half day trips and full day trips to these sites the valley.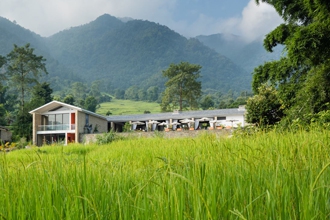 Spend two or more tranquil nights in rural Pokhara
Sample the organic and locally sourced Nepali cuisine
Idyllic setting with mountain views
The resorts offers a swimming pool, spa and gym
Eco-friendly
We are delighted to offer this new luxury stay in a rural location just outside Pokhara. We are sure this is set to become a favourite with our clients.
The Pavilions Himalayas is a luxury resort set in beautiful farmland amid paddy fields in a tranquil rural location approximately 5km outside Pokhara. There are dramatic mountain views from the resort as well as Pokhara's famous Peace Pagoda seen on top of a nearby ridge.
The beautiful rooms are set in individual villas and are large and comfortable, all having whirlpool baths, separate rain shower cubicles, enormous beds and offering wonderful hand made soaps and shampoos made with herbs from their garden.
All facilities at the resort are top of the range and include a lovely swimming pool and spa. From the resort it is just a short drive to explore Pokhara or there are pleasant walks from the hotel or you can just chill at the resort, have a massage and enjoy the facilities.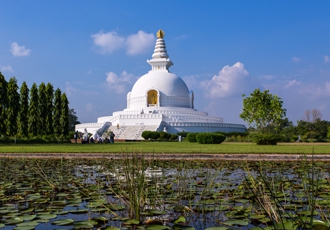 Visit one of Nepal's most sacred Buddhist pilgrimage sites
Stay in a comfortable hotel next to Lumbini
Spend a full day touring the site with an expert local guide
Flights and transfers to/from Kathmandu included
Enjoy a three day extension to the birthplace of Buddha, one of the most important Buddhist pilgrimage sites in the world. Take the short flight from Kathmandu, and spend two nights in a comfortable 3* hotel, just steps from the Lumbini temple complex, with a full day to explore the fascinating UNESCO World Heritage Site in the company of an expert local guide.