Search Tailor Made Destinations
/
Tailor Made
/
Destination
/
Nepal
Welcome to Nepal
For visitors to Nepal, trekking is still the biggest draw but the bustling city life, wildlife parks and rich cultural traditions provide plenty of diversions away from the high mountains. Kathmandu and the surrounding valley is the starting point for any holiday in Nepal and there is no shortage of ancient temples, world heritage sites and lively bazaars to visit. From Kathmandu you can travel east to the Everest region or west to the Annapurnas – Nepal's two most popular trekking areas - dominated by the giants of the Himalayan range. Beyond lays wild Nepal where evocative places such as Langtang, Mustang and Manaslu attract the more adventurous trekkers who like to get off-the-beaten-track. A visit to Chitwan or Bardia National Parks, or to Koshi Tappu wildlife reserve, reveals yet another side of Nepal's natural diversity with an abundance of exotic birds and animals. So, whether you want to go trekking in Nepal, tour the cultural highlights or see some impressive wildlife, Mountain Kingdoms can create the perfect holiday in Nepal for you.
Best time to travel: Autumn and spring are the premium time to visit Nepal, particularly if you want to enjoy some trekking. During both seasons the daytime temperatures are warm, especially at lower altitudes, and you shouldn't see a lot of rain, although there may be a build-up of cloud in the afternoons in the spring. The spring is also the time to enjoy colourful displays of rhododendron flowers along the mountain trails. October and November is the peak time for visitors when the air is crisp and clear giving picture-perfect views of the Himalayan peaks. And, for wildlife enthusiasts, the winter is an excellent time to visit the national parks of the terai.
Flight essentials: There are no direct flights from the UK to Kathmandu but Qatar and Etihad airlines offer excellent options flying via their Middle Eastern hubs. You can choose to fly from London or from other regional airports such as Manchester, Birmingham, and Cardiff. Our dedicated flights team will help find the best option for you. Flight times vary depending on your routing, but you can expect to be in the air between 11 to 14 hours in total.
Time difference: Nepal is 5¾ hours ahead of GMT.
When to go:
Jan
Feb
Mar
Apr
May
Jun
Jul
Aug
Sep
Oct
Nov
Dec
Talk to one of our
well-travelled experts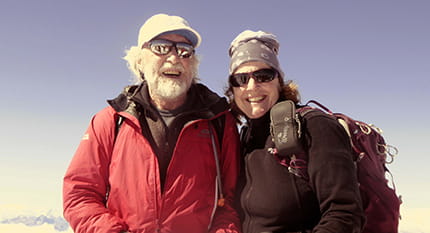 Start planning your next adventure now