/
/
Article
/
Nepalese Women Set to Climb Annapurna IV
Nepalese Women Set to Climb Annapurna IV
As anyone who has been on Annapurna Circuit treks has no doubt noticed, the majority of the guides are men. This may be set to change in the future, as people within Nepal are campaigning to increase the numbers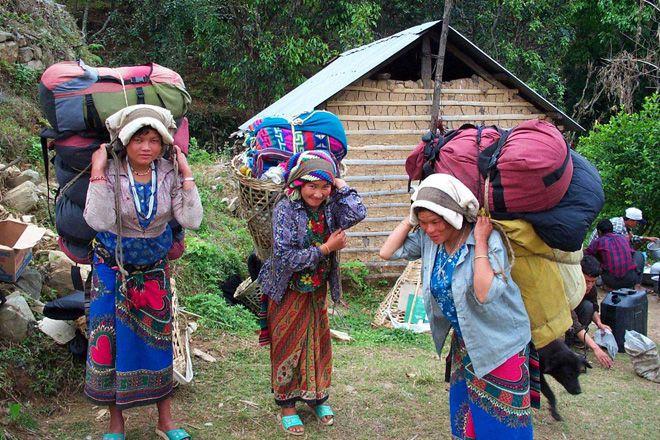 Nepalese Women. P Rutty
As anyone who has been on Annapurna Circuit treks has no doubt noticed, the majority of the guides are men. This may be set to change in the future, as people within Nepal are campaigning to increase the numbers of women in the field. To empower other women to follow in their footsteps, four Nepalese women are making a summit attempt in Annapurna IV in mid-to-late April. Nirma Rai of Solukhumbhu, Munu Gurung of Manang, Saraswati B.K of Kaski, and Shantikala Rai of Solukhumbhu have all been actively involved in adventure tourism for the past seven years, and have also undertaken rock climbing training ahead of their attempt. They are beginning their climb at Manang – a region that features on Annapurna Circuit treks – and anticipate taking 30 to 40 days to reach the peak. The expedition is called "Nepalese Women Annapurna Expedition 2011" and is organised by Nepal Mountaineering Association (NMA) Annapurna Chapter, Trekking Agencies' Association of Nepal (TAAN), and Pokhara-based Women Empowerment Nepal (EWN). Women in the Annapurna region typically conduct domestic work, such as sorting corn.
On Annapurna Circuit treks, as well as other treks in the region, women are usually encountered in the tea houses, looking after their guests, or working in the villages and fields. While running a tea house is an important economic role for these women, allowing them to earn an independent income, it is hoped that the "Nepalese Women Annapurna Expedition 2011" will encourage and empower women to pursue careers as mountaineering and trekking guides.
Anyone on Annapurna Circuit treks during April may want to look up at Annapurna IV as they pass the foot of the mountain, and wish the four women every success in their climb. We certainly hope they reach the summit – and that their actions have wide-reaching positive consequences for the women of Nepal's mountains.