What Makes A Successful Everest Base Camp Trekker?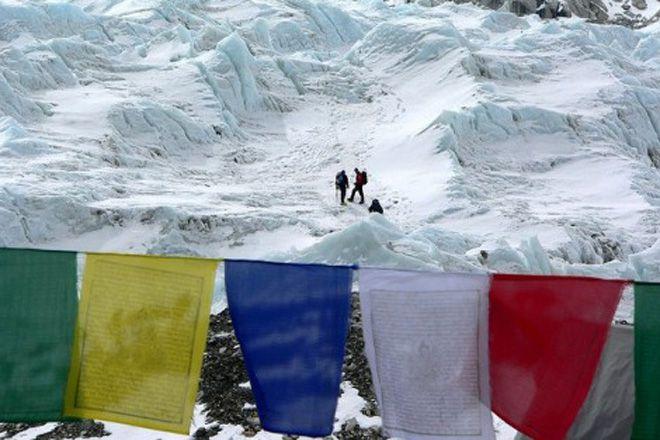 Be prepared for extreme conditions on an Everest Base Camp trek – photo by Mahatma4711
So you've set your sights on Everest, and are looking forward to beginning your adventure. Reaching Base Camp is an experience long remembered by all who achieve it, and those who get the most out of the adventure are invariably those who have prepared themselves well. What makes a successful Everest trekker? Here are our recommendations for how to maximise the potential for an utterly fulfilling, unforgettable Everest Base Camp trek.
The better prepared a trekker is, the better they will be able to deal with any eventuality. Packing is an important balancing act: you don't want to weigh yourself down too much, but neither do you want to leave anything useful behind. It is good practice to have the essentials in your pack – as well as some items that can increase your comfort – at all times. Consider taking a supply of high-energy snacks, and some first aid basics like plasters. Water purification tablets are also very useful, and, vitally, your clothing should be adaptable to the varying conditions you are likely to face. Make sure to read the advice given to you by the company you are travelling with. Mountain Kingdoms give our clients a comprehensive dossier pack which lists the recommended items for this trek, based on years of experience.
Good trekking preparation starts long before packing, however – with physical training. Those who make sure that their fitness is excellent before embarking will be ensuring their own comfort during the trek; they will be able to take in the beauty surrounding them without feeling exhausted. Which is not to say that an Everest Base Camp trek will ever be a walk in the park – the extreme conditions are not to be underestimated, and the value of the experience lies precisely in the extent to which it tests climbers' limits. The best preparation for a trek is to get out into the hills and walk, preferably for consecutive days, carrying a rucksack.
Some aspects of this challenge are hard to prepare for – like how do you train yourself against altitude sickness? Being fit won't prevent it, but it can help you deal with it; one other good way to prepare is to simply know what's coming, so read lots! Blogs like this one, and articles and books recounting other trekkers' experience are a great way to get a taste of what's to come, and to help you prepare in mind as well as body.