Full day-by-day itineraries online alert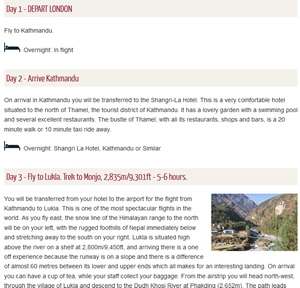 Recently, within our summer newsletter mailing, we promoted our new online itineraries. Unfortunately, due to technical issues, these itineraries did not display correctly between 31st July and 9th August. This issue has now been resolved and you can now find all the information you need about every Mountain Kingdoms holiday with a single click of your mouse.
Simply go to the relevant holiday page, click on the itinerary tab and you will instantly see what you will be doing, where you will be staying and what meals are included for every day of the trip. You can also download and print a copy of the detailed itinerary for all of our small group holidays.