An interview with Harry: Mountain Kingdoms newest summiteer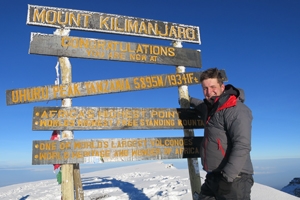 Congratulations Harry, just 8 months with Mountain Kingdoms and you've become a summiteer!
In February 2015, Mountain Kingdoms Administration Assistant Harry travelled to Tanzania to join our Summits of Kilimanjaro and Mt Meru trek. We sat down with Harry to ask him about his experience. Click here to read about Harry's success and the advice he gives for those looking to go on a strenuous trek.