Call our
friendly team
Responsible Travel
Mountain Kingdoms
distinctly different
Watch our videos
Read our blog:
Travellers' Tales
Our grading system explained
Gentle
Gentle/Moderate
Moderate
Moderate/Vigorous
Vigorous
Vigorous/Strenuous
Strenuous
Expedition Grade
Read more
Bhutan Walks, Treks & Tours
When is the best time to travel to Bhutan?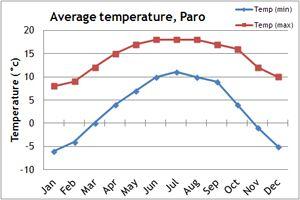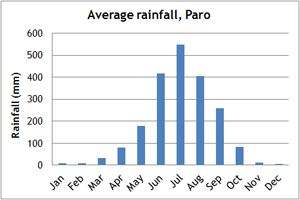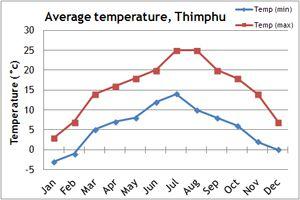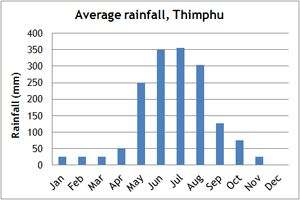 It is possible to travel to Bhutan throughout much of the year, though for walking and trekking in Bhutan, the best time to go is in spring (March-April) and autumn (October-November). Our temperature and rainfall charts will give you a guide to the climate in Bhutan.

Autumn is thought to be the best time to visit Bhutan; skies are clear and dry. Some of our holidays are timed to visit the Thimphu Tsechu (festival).

In winter, the days are generally dry and bright, though the evenings will be cold, and high passes can be blocked by snow. Although a high-altitude trek may not be possible, winter can be a great time to visit Bhutan on a tour or gentle walking holiday, as there are fewer tourists.

When the weather warms up in spring, trekking is possible again. Skies may be more cloudy than in autumn, but the beautiful rhododendron and magnolia will be in bloom. Many of our Bhutan holidays are organised around the Paro Festival.

In summer, from June to August, Bhutan experiences the monsoon rains. This makes travel in Bhutan more difficult, as such we do not organise any of our group tours to depart in the summer months, though it may be possible to tailor a holiday to your requirements.
View our holidays here