Prospect Burma & Mountain Kingdoms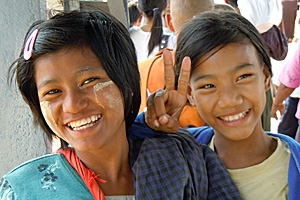 We were proud to support the Prospect Burma event on 20th June, held to mark Aung San Suu Kyi's birthday. The event, held in Chelsea, raised money for the Prospect Burma charity, which works towards giving young Burmese people access to education.
Our team members, Steve, Linda and April attended the event last night and found it really enjoyable and interesting, particularly the video message from Aung San Suu Kyi. You can read more about the charity's work on their website.
Related News