Mobile Medical Service - top of the class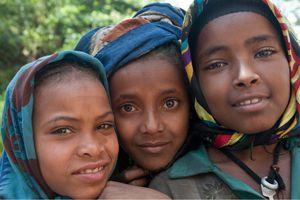 The Simien Mountains Mobile Medical Service, a charity which was set up by Mountain Kingdoms client, Wendy Lovatt, is making good progress. The midwife students are at the top of their class after their first year, with six more students due to begin their studies at Gondar University in September, sponsored by the project.
The charity has taken over the running of a clinic at Keyit, in addition to the mobile service which they set up initially. This is great news for people in this remote region of Ethiopia. To find out more about the project see the Responsible Travel section of our website, or visit the SMMMS website.
Related News