February e-newsletter - Your gateway to top destinations for 2019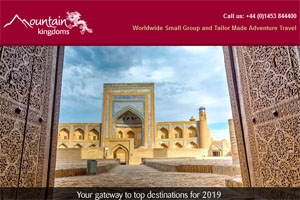 Explore our selection of popular travel destinations for 2019 * For inspiration read our blog * Read about the experiences Mountain Kingdoms' hold close to their hearts.
Read our February e-newsletter here for a round up of all of our recent news and offers. If you'd like to receive our new e-newsletter, sign up here.
Related News