Steve Berry in Kashmir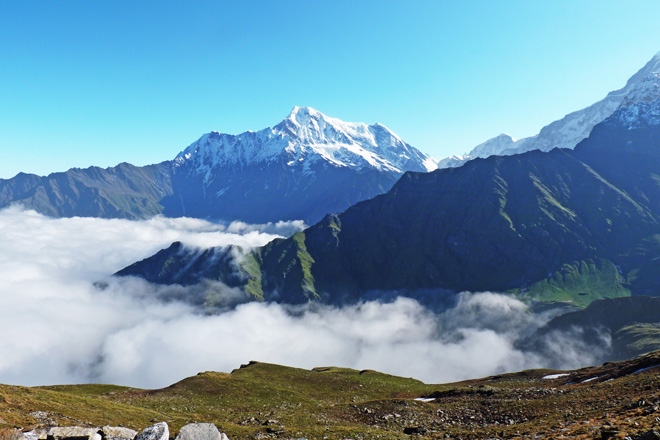 Stunning scenery of India. Photo courtesy of N Morgan.
Last week Mountain Kingdoms' Managing Director, Steve Berry, took off for India where he will spend three weeks on a recce following in his father's footsteps in Kashmir. During his time he will be trekking in his father's original trek when he attempted Kashmir's highest peak, Mount Nun, standing tall at 7,135m/23,410ft.
Kashmir is a place that receives few tourists due to intense military action 30 years ago, but it is gradually opening up to visitors again, and it is Steve's ultimate goal to influence the British Foreign Office that the mountains east of Srinagar are equally safe for trekking. We hope to offer our clients this trekking holiday in the near future.
Kashmir is located in the north west of India, and is a country of magnificent natural beauty. Some refer to Kashmir Valley as 'Heaven on Earth' due to the friendly people, beautiful gardens, vast lakes, pristine streams and stunning landscapes. It has a combined population with Jammu of over 12,000,000 people, most of which are Muslim. There is one particular dish you may know of which is a popular traditional dish originating from Kashmir, known as Rogan Josh (lamb cooked in heavy spices).
Safe travels Steve!
Find out how Steve got on by reading his most recent blog - Steve Berry returns from Kashmir