/
/
Article
/
A love affair with Bhutan
A love affair with Bhutan
Steve Berry, our MD, first travelled to Bhutan 35 years ago on an expedition to climb Bhutan's highest peak, and so began his love affair with the tiny Himlayan kingdom. Here is Steve's story of his earliest encounters with the Thunder Dragon Kingdom.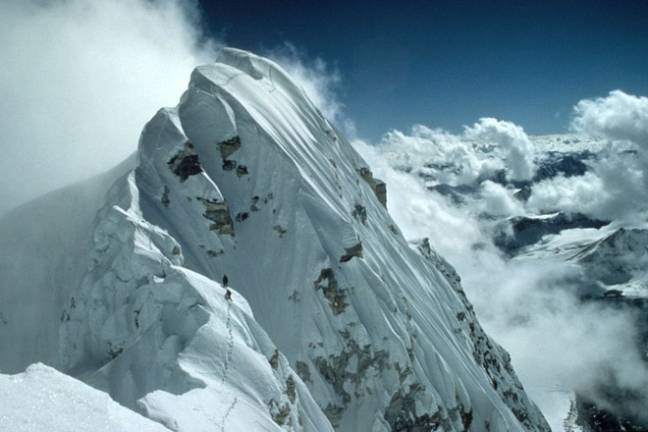 "I first came to hear about Bhutan in 1984 after an attempt to climb the world's 6th highest peak, Cho Oyu in Nepal. After our expedition, a chance meeting in Kathmandu with an exiled Bhutanese colonel eventually led to being granted the first British permit to climb Bhutan's highest peak, Gangkar Punsum, 24,770ft / 7,550m. To this day it remains the highest unclimbed peak in the world, but 35 years on I now believe our summit failure was no bad thing. The air of mystery that surrounds the mountain continues to enhance Bhutan's special quality.
Our expedition was like stepping into a fairytale world. We had entered a fantasy kingdom which even to this very day is almost completely cut off from the outside world. The 'kingdom of the dragon people' is set upon a stage of the most extraordinarily beautiful Himalayan peaks, dense virgin forests, waterfalls, gorges and hidden valleys. Amid this unparalleled beauty are scattered cliff temples, awesome monastery/fortresses (dzongs), and villages more akin to Swiss hamlets; the difference being that their houses are richly painted with symbols and figures to ward off evil spirits, and to safeguard the health of the families inside. Our 1986 expedition experienced untainted people who spun prayer wheels and counted prayer beads, who dressed in fabulously colourful woven clothes, and who were ruled by a caring king. Red robed monks meditated in hermit's caves, chanted mantras in ancient temples, and who annually purified people's houses, shops, offices and even their few cars. There was a sense of time having been slowed, of mysterious forces at work, of a range of beliefs and traditions that had been honed by endless time. Our adventures were non-stop and the gods were kind to us. True, Gangkar Punsum threw us off her sharp ridges with mighty storms, but we all lived to tell the tale.
I fell deeply in love with Bhutan and am forever dreaming of return. I have travelled there some twenty or more times, and have been lucky enough to trek the length and breadth of its foothills and valleys, and its unmapped remoter regions up close to the border with Tibet. It never fails to intrigue me, and there are many, many places I would still like to see. Some of which I probably never will as they remain holy and off limits, or are sensitive border areas, but I can still dream and hope."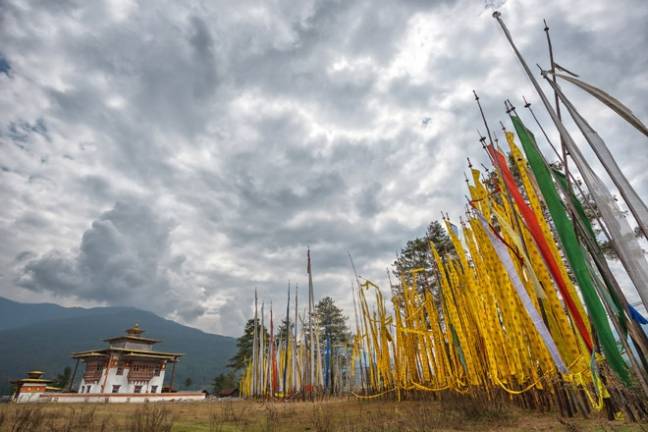 Since those early days, Steve's passion for Bhutan has been shared by hundreds of Mountain Kingdoms clients who have also been enchanted by the magical appeal of the Thunder Dragon Kingdom. If you too would like to experience its unique charms, take a look at our enticing range of Bhutan holidays with mountain treks, gentle walks and in-depth cultural tours to choose from. Or we can tailor make a Bhutan adventure just for you.