Our grading system explained
Gentle
Gentle / Moderate
Moderate
Moderate / Vigorous
Vigorous
Vigorous / Strenuous
Strenuous
Expedition Grade
Walking & Trekking
Walking holidays & trekking at altitude - what to expect
Our walking holidays and trekking holidays are designed to allow gradual height gain, spread over a number of days. There is no way of predicting who will suffer from altitude but, for the vast majority of people, a slow ascent to height will produce minimal effects. On a few high altitude treks we carry a Gamow Bag as a precautionary measure.

The dossier pack that we send to you when you book your holiday includes comprehensive advice on safe travel at altitude. If you would like to find out more about the effects of altitude and the best preventative measures, then please visit the website of the research charity Medex and download their excellent booklet called 'Travel at High Altitude'. For treks involving travel above 4,000m/13,120ft, we'd strongly recommend that you read this booklet before you travel. You can also call our office and speak to an experienced member of our team.

With over 100 superb walking and trekking holidays worldwide we have something to offer everyone. Our small group walking and trekking holidays are graded from Gentle to Expedition Grade and include iconic treks, pioneering adventures, plus less energetic gentle walking holidays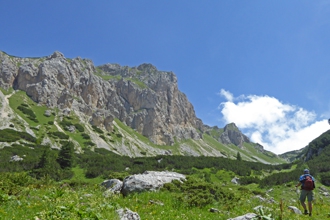 Trek on sections of the 'Peace Trail' circuit straddling the borders of Kosovo, Albania and Montenegro
Enjoy rugged walking and ascend three peaks including the highest in Kosovo
Experience the warmest of welcomes and the generous hospitality of the local shepherds and farmers
Stay in a traditional shepherd's hut and village houses for a glimpse of an ancient way of life
Flight inclusive from £1885, Land only from £1235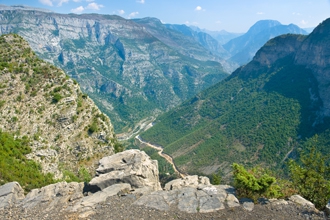 Explore the 'Shangri La' valley of Thethi in Albania
Visit Shkodra castle and take a boat trip down Lake Drin
Climb the peak of Komovi in Montenegro
Walk the Bay of Kotor - a UNESCO World Heritage site.
Flight inclusive from £1450, Land only from £1175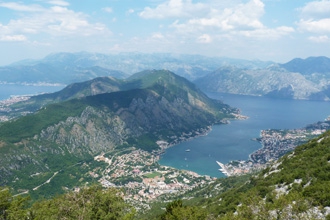 Coastal walks in the Bay of Kotor
Take the train to Kolasin in the north
Trek in the Biogradska and Durmitor National Parks
See Tara River Canyon, the second deepest river gorge in the world
Stay in 4* hotels and a traditional shepherd's cabin
Flight inclusive from £1590, Land only from £1195