What is the best time of year to complete an Everest Base Camp trek?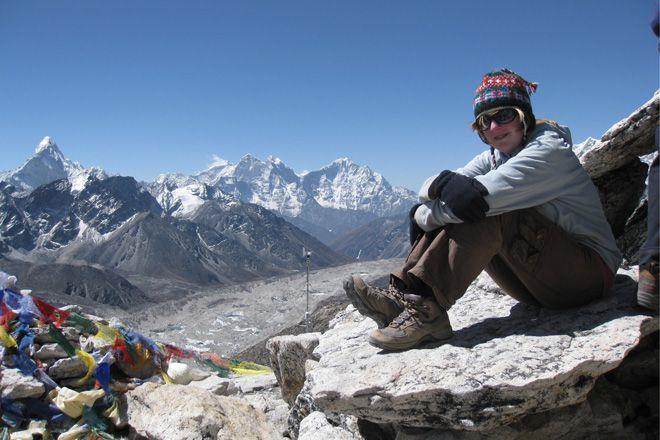 A beautiful spring day of Everest Base Camp trek. Photo courtesy of S Berry
The summer months in Nepal form the monsoon season and we therefore don't recommend trekking at that time of year unless you enjoy lots of rain, cloudy skies and slippery trails! The only advantage of going on an Everest Base Camp trek in the summer is that you will virtually have the trail to yourself.
Outside of the monsoon months of June to September you can do an Everest Base Camp trek at pretty much anytime. October is thought to be the premium month to trek when skies are clear, temperatures warm during the day and not too cold at night, but this means the trails are at their busiest.
In the spring, there is more colour on the route to Everest Base Camp with flowering rhododendroms and verdant terraced fields on the lower part of the trek. April and May are the most popular spring months on the trail to Everest but, if you are seeking more solitude March is a good option.
Perhaps the very best time of the year though to go is mid-late November when trails and tea houses see fewer trekkers and the weather is mainly fine and clear during the day, providing wonderful views at every step. It will be colder though, especially at night and at higher altitudes, but well-layered clothing, a good four-season sleeping bag and a warm duvet jacket will help keep you snug. And, being a bit chilly, is a small price to pay to escape the crowds. For those who really don't mind the cold, a Christmas Everest Base Camp trek is a fantastic festive option.