Our grading system explained
Gentle
Gentle / Moderate
Moderate
Moderate / Vigorous
Vigorous
Vigorous / Strenuous
Strenuous
Expedition Grade
What makes Northwest India so special?
Northwest India

Majestic palaces, cool hill stations and spectacular Himalayan scenery, India's remarkable contrasts come to life in the states of the northwest.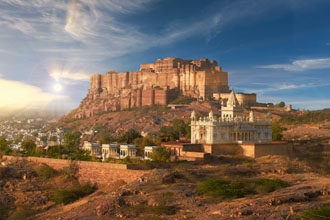 Visit remote Jaisalmer with its wonderful desert location and impressive fort
See the iconic Taj Mahal at Agra and the Amber Fort at Jaipur
Tour majestic Jodhpur fort and visit the city's lively markets
Enjoy overnight and evening game safaris at quirky Korta Escape
Spend time in romantic Udaipur with its fabulous palaces and beautiful lake
Stay at Chhatrasagar luxury tented camp – a fabulous experience.
Flight inclusive from £4290, Land only from £3495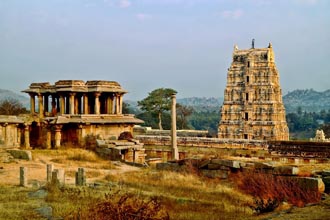 Tour the old city of Hyderabad including the Royal Qutub Shahi Tombs, Lad Bazaar and Golconda Fort
Explore remarkable ancient monuments in the vast ruined city of Hampi
Discover the charms of Kochi and its picturesque Chinese fishing nets
Take a seven night cruise along the tranquil Keralan Backwaters with daily excursions to enjoy cultural experiences and wildlife rich havens
Stay in luxurious hotels for maximum indulgence in Hyderabad, Hampi and Kochi
Land only from £3830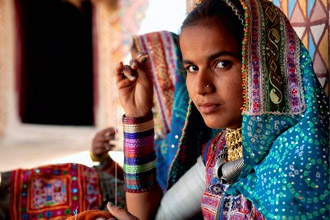 Enjoy a unique, specialist tour in the company of Sue Lawty, one of Britain's foremost artists
Experience first-hand all aspects of the rich Gujarat textile culture
Visit the picturesque villages of the Banni Grasslands and meet local craftsmen and women
See some of the fine palaces and temples of this vibrant region
Take a jeep safari to explore the Little Rann of Kutch
Celebrate Navratri, a colourful local festival
Departures:
Jan
Feb
Mar
Apr
May
Jun
Jul
Aug
Sep
Oct
Nov
Dec