Search Tailor Made Destinations
/
Tailor Made
/
Destination
/
India
Welcome to India
India is an endlessly colourful, dynamic and captivating destination with extraordinary cultural diversity and natural contrasts. It stretches from the icy peaks of the high Himalaya in the far north to the lush tropical scenery of Kerala on its southern tip and in between you will find sacred rivers, vast desert sands, frenetic cities and magnificent palaces, forts and temples. Its people and history encompass a rich multitude of faiths, castes, ethnicity and influences, which are all reflected in the country's dazzling architecture, delicious cuisines, vibrant festivals and daily rituals of life.
Whether you are looking for cultural, spiritual or physical enlightenment, there are no end of places to visit and things to experience. The Indian Himalaya offers spectacular opportunities for trekking in Ladakh, Zanskar and Sikkim whilst the ornate palaces and grand monuments of Rajasthan are among the must-see sights for many first time visitors. Go south to experience the laid back charms of southern India where you can cruise on the Keralan Backwaters, take gentle walks through tea plantations or simply relax on an enticing tropical, palm-fringed beach. Alternatively, travel west to discover Gujarat – home to India's historic textile industry or east to Assam where you can cruise the mighty Brahmaputra River or go on safari to find the rare one-horned rhinoceros in Kaziranga National Park.
In fact, whether you're interested in wildlife, culture, history or scenic wonders, there's nowhere quite like India – let us introduce you to its endless delights.
Best time to travel: India's weather has many regional variations although the annual monsoon is the most significant climate feature across most of the country. The monsoon season begins in the south at the end of May, working its way northwards so that heavy rain, humidity and high temperatures cover much of India until October. The exceptions to this are the Himalayan regions of Ladakh and Zanskar where you can trek in the summer. In the winter there is a marked contrast between the climates in northern and southern India with the north experiencing much colder temperatures than the warm, sunny south. November to April is therefore the best time to visit central and southern India, and in the north, the spring and autumn months are the premium time to visit.
Flight essentials: Delhi is the main point of entry to India for many treks and tours including Rajasthan, the 'Golden Triangle' and much of the Indian Himalaya. Direct flights from the UK take approximately 9 hours and our preferred carriers are British Airways and Virgin departing from Heathrow. Regional options are also available from Manchester and Glasgow although these are not necessarily direct flights. If visiting Kerala there are several indirect options from London and regional airports to Kochi (Cochin) and Calicut with a total flying time between 10 and 12 hours. Our preferred airlines include Qatar, Emirates and Etihad. For all other regions of India, our flights team can provide options and quotes.
Time difference: India is 5½ hours ahead of GMT.
When to go:
Jan
Feb
Mar
Apr
May
Jun
Jul
Aug
Sep
Oct
Nov
Dec
Talk to one of our
well-travelled experts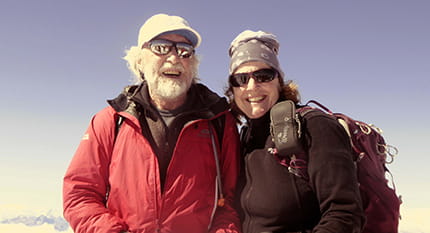 Start planning your next adventure now