Search Tailor Made Destinations
Tailor Made Traveller Reviews India
Read India Tailor Made holiday reviews and feedback by Mountain Kingdoms travellers
Write a review and we'll enter you into a monthly draw to win one of our Water-to-Go reusable bottles.
---
Had a great time, had it so hot! Then saw snow, thunder storms but some great views and memories throughout.
From the quirkiness of Mrs Bandhari's Guest House in Amritsar to the heritage style of Chateau Garli and Grace Cottage in Dharamsala. The food too couldn't be bettered whether masala dhosas or aloo paranthas for breakfast or the river fish cooked three different ways for Alan at the Mayflower Hotel in Manali. Our guide, Sanjay, was very experienced and enjoyed taking us to off- the-beaten track places such as the local farmhouse where we sat on a colourful quilt on the balcony floor and indulged in delicious lemon tea while taking in the fantastic views. The walks were a bit demanding at first due to the altitude and steepness of some but we soon acclimatised and ended the trip feeling very fit. Sanjay was always prepared to accommodate any special requests if at all possible and when I realised we would be stopping briefly in Chandigarh, the home of Nek Chand's Rock Garden, he managed to fit in a fleeting visit - fantastic! The cultural aspects of the tour were fascinating from the hurly-burly of the golden temple at Amritsar to the meditative calm of chanting monks in one of the Buddhist monasteries we visited. Shimla with its wonderful pedestrian mall provided a few shopping opportunities - such fun exploring the colourful stalls in the local bazaars - as did both Dharamsala and our final stop, Delhi. Our driver, Ram, in Delhi was brilliant at locating several book shops for us, quite difficult as so many shops were closed on a Sunday. We visited the Janta Mantar here for the first time and thoroughly recommend it. We felt very safe with Sunam, our main driver for the trip. He was a most careful and courteous driver and greeted us each morning with a lovely smiling 'Namaste'. So all in all a wonderful experience and many thanks to Mountain Kingdoms for arranging things to go so smoothly.
Because everything was so well organised, we were able to fully enjoy all the delights that India was able to offer. We stayed in interesting, comfortable accommodation - each leaving us with lovely memories and adventures. Everything seemed to work seamlessly and we felt fully supported by Mountain Kingdom and their colleagues throughout the holiday. We could not have asked for anything better....it all exceeded our expectations.
Talk to one of our
well-travelled experts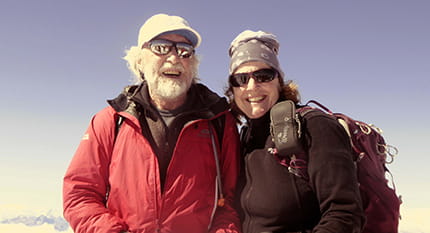 Start planning your next adventure now