/
/
Article
/
What to do in Mandalay
What to do in Mandalay
Mandalay: a city where the charm of bygone days is preserved alongside the colourful modern bustle. There's so much to do here that travellers who visit on their holidays in Burma are spoiled for choice, especially if you've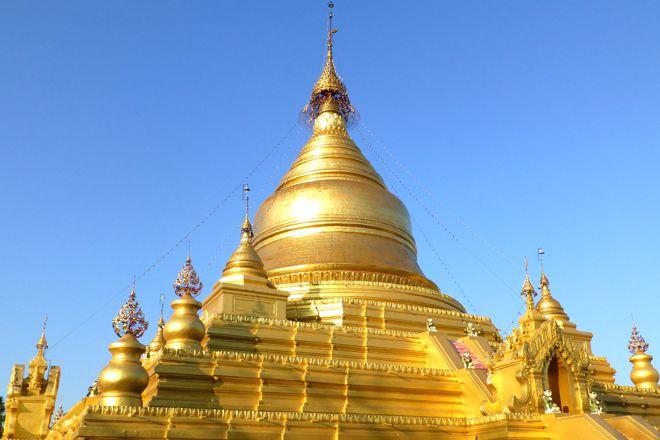 Kuthodaw Pagoda, Mandalay. Photo courtesy of J Patchett
Mandalay: a city where the charm of bygone days is preserved alongside the colourful modern bustle. There's so much to do here that travellers who visit on their holidays in Burma are spoiled for choice, especially if you've only got a few days. Some might wish to wander and soak up the atmosphere, but for those that want a more structured approach to this multi-faceted, fascinating city, here are our top recommendations
The city takes its name from Mandalay Hill, thanks to a prophecy from the Buddha, who is said to have stood upon the hill and prophesied that a great city would be built below it. For a taste of history, as well as fantastic views of the city, this is a must-do. Just beneath, Kuthodaw Pagoda is a peaceful temple with a very important feature: the full text of the Tipitaka (the Buddhist canon), engraved in 729 marble slabs – considered by some to be the largest book in the world. Temples and pagodas abound in and around Mandalay, and each has its own unique character, but those pressed for time on their holidays in Burma should make sure that Kuthodaw features on their itinerary.
To get a sense of the ebb and flow of local life, delve into the network of bazaars that make up Zeigyo Market in the heart of Mandalay. Whether you're on the hunt for souvenirs, good cheap food, or simply a chance to watch the lively bustle of daily commerce, this is another experience not to miss.
When it comes to entertainment, Mandalay has some unique treats in store. Look out for performances of traditional performance arts, such as the dance-drama Yamayana – or for something different, visit the famous satirical comedy troupe, the Moustache Brothers. A quieter city than Yangon, there is nevertheless a good selection of nightspots, some with live music. And the people-watching is great at any time of day!