/
/
Article
/
The Tiger Balm Tales
The Tiger Balm Tales
If you've ever considered walking the Annapurna Circuit and couldn't find the perfect walking companion, then chances are he's been in front of you your whole life. When Sherry made the decision to trek the Annapurna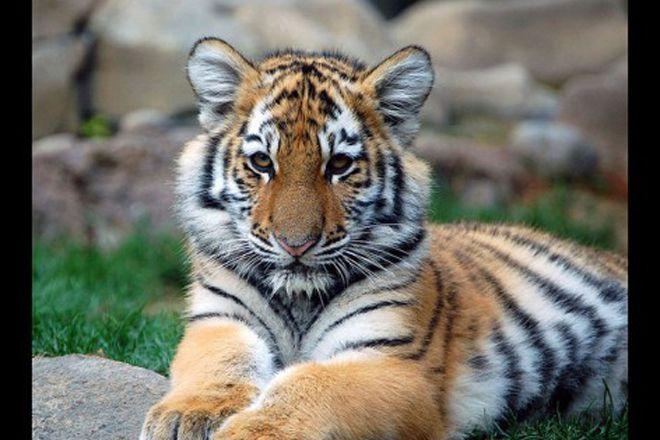 Big Tiger Cub!" © 2007 digitalART2, used under a Creative Commons
Attribution license: https://creativecommons.org/li...
If you've ever considered walking the Annapurna Circuit and couldn't find the perfect walking companion, then chances are he's been in front of you your whole life. When Sherry made the decision to trek the Annapurna Circuit, she knew that her 73-year-old father would make the perfect companion. The tales of their adventure has now been published as an e-book and makes a wonderful read.
As Sherry had spent the past year living in Vietnam, she thought that trekking the Annapurna Circuit would be the perfect bonding experience. Although her father was in the good health needed to do the trek, there were times when Sherry was concerned that he wouldn't be able to make it; but it certainly helped Sherry's peace of mind that her father was a keen rambler and adventurer. During the previous year he'd been walking to and from capital cities around the USA, and when he was younger he travelled from New Zealand to Seattle on the back of a freight lorry.
As the tale unfolds, it soon turns out that Nepal is very different from New Zealand. Sherry's dad, who has never travelled to a developing country before, finds that there's a lot that needs getting used to - from the immunisations needed for the trip, to the very different way of life. What could have been a regular holiday for Sherry turns into an adventure when she invites her dad along.
The 21-day-trek is full of ups and downs, and although Sherry managed to blog about much of the trek on her personal website, she has now published the e-book about her adventures. Sherry put so much into her writing that she's offering her story, The Tiger Balm Tales, free of charge.
The book is perfect whether you're planning on hiking the Annapurna Circuit and need some information on what to expect, or simply reading heart-warming stories of family travel.