/
/
Article
/
Our travel highlights of 2016
Our travel highlights of 2016
The Mountain Kingdoms team have been looking back on some of their favourite travel moments from 2016. Here's a selection of our highlights.
The Mountain Kingdoms team have been looking back on some of their favourite travel moments from 2016. Here's a selection of our highlights.
Ashley
My first visit to Venice this year was pretty special but without a doubt my favourite travel moment of 2016 was when I visited Uganda to try out our new Gorilla & Wildlife Walking Safari. Considering there are only about 800 mountain gorillas in existence, with half of them in Bwindi, this was quite a privileged experience! When I caught my first glimpse of a silverback sat at the trunk of an enormous tree in a little valley I have to admit I got goosebumps! I then got to spend an hour watching a family of three gorillas, including a baby which provided lots of laughs, "oohs" and "awws".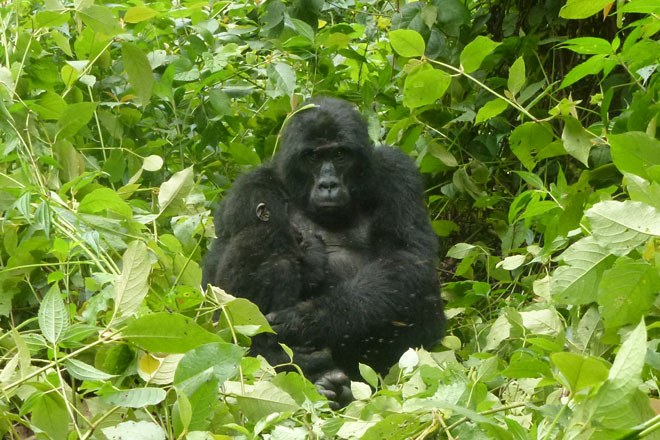 Kerry

Taking a floatplane across the South Chilcotin Mountains and landing, seemingly effortlessly, on beautiful Lorna Lake, nestled amongst gentle rolling remote countryside was just one of the many highlights during my adventures this summer in the scenically spectacular regions of Alberta and British Columbia in Canada.

Kirsty
My standout travel moment of 2016 was during a walking holiday on the Amalfi Coast in October. On a perfect morning of bright, warm sunshine and clear blue skies, my husband and I reached the high point of the Tre Cali walk. As we summited the airy ridge line all alone, we were blown away by the totally breathtaking views of the Sorrentine Peninsula stretching far into the distance in the azure waters below. It was one of those unexpectedly, magical moments that lives long in the memory and a fabulous way to celebrate our 25th anniversary.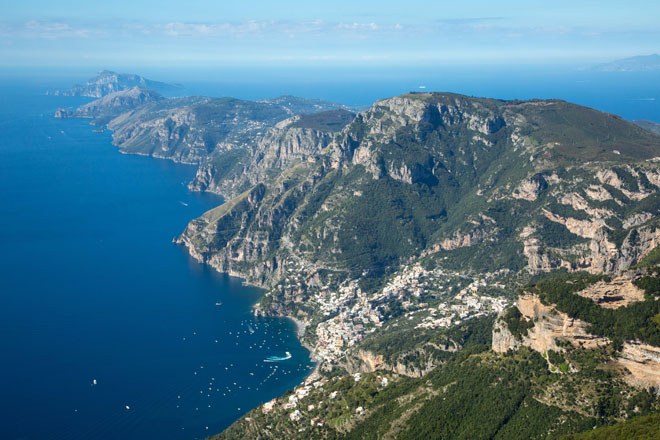 Steve
Regular clients of Mountain Kingdoms are no doubt aware that I've developed a bit of an obsession with tracking down the Yeti in Bhutan. I even appeared this year in a film on Channel 4 alongside world famous mountaineer Reinhold Messner. Continuing my search for the elusive beast, I returned to Bhutan in the autumn with a group of fellow adventurers. Unfortunately though, I suffered a back problem at the hot springs at a place called Dhur Sachu and had stayed a couple of days back to recover. The main group continued with the Bhutanese Guide, Karma Tensing, and in crossing a high 5,000m pass (which the locals told us no European had crossed before) they saw some extraordinary footprints. I am quite convinced these are not the prints of a bear, and they are remarkably similar to the famous prints that Eric Shipton found in 1952. Plans are afoot (if you'll excuse the pun) to return in 2017. Watch this space!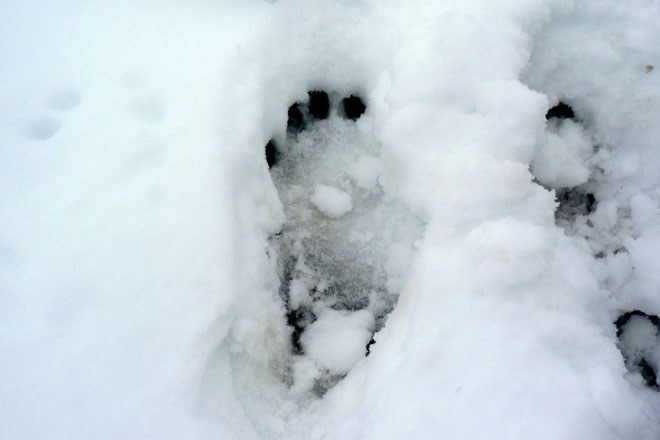 April

Earlier this year I enjoyed a 10 day tour of Sri Lanka and what a fantastic holiday it was. The people were incredibly friendly, the landscapes and beaches were really beautiful, the historic sights we visited were fascinating and the food was utterly delicious. In fact, we were left with so many wonderful memories that it's very hard to come up with just one highlight. If I had to name one though, it would probably be the day we were lucky enough to see leopards at Yala National Park. That was a real wow moment.
Jude
I was fortunate enough to try out our new walking safari in Zambia this summer. Tracking fresh lion prints through the Zambian bush, heart in my mouth, and coming round the corner to find a pride of seven females right below us on the riverbed was a truly unforgettable moment. Closer to home, I loved sharing lazy afternoons with family and friends at the Ruin Beach Cafe on Tresco in the Isles of Scilly.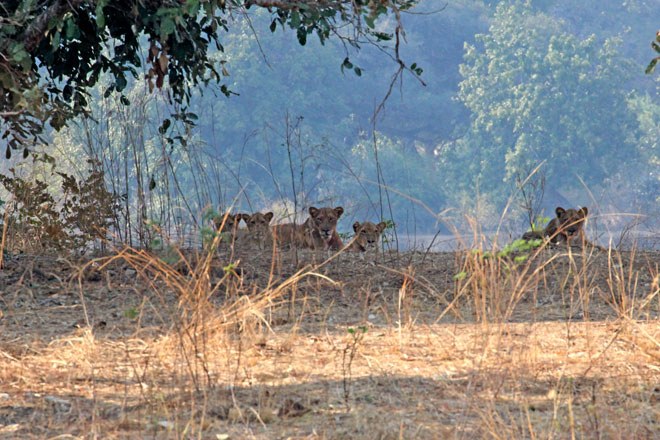 Linda

Together with my husband I joined one of Mountain Kingdoms groups travelling on the Montenegro Lakes & Mountains holiday. We had a super week of walking in a beautiful part of Europe but the real highlight was when we hiked to a high mountain pasture in the Biogradska National Park. The scenery and views were sublime on the walk and when we reached the tiny hamlet of Katun Goles we received a very warm welcome from our host family and joined them for a hearty, tasty meal before spending the night in a rather cosy little wooden cabin. It felt such a privilege to share their home, even for just a few hours, and It was a fascinating glimpse into a way of life that the modern world had barely encroached on.