/
/
Article
/
Off For a Run at Annapurna
Off For a Run at Annapurna
While most people take the Annapurna Circuit at a walk, be it a challenging pace or an amble, a few actually come to the region to go running. No, they're not running the Annapurna Circuit itself – that would take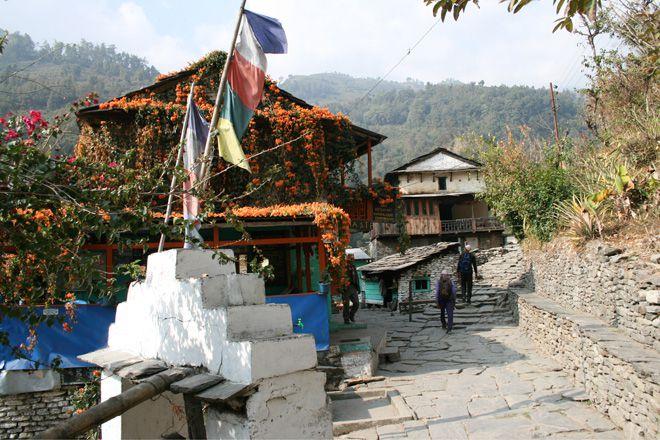 Annapurna Circuit. Photo courtesy of S Harbert
While most people take the Annapurna Circuit at a walk, be it a challenging pace or an amble, a few actually come to the region to go running. No, they're not running the Annapurna Circuit itself – that would take phenomenal strength! They're certainly putting themselves to the test, though.
We're talking about the Annapurna 100, which will next be held on 1 January 2011. Racers have a choice of three courses: 50, 70 and 100 kilometres. The one-day race begins in Pokhara, just like an Annapurna Circuit trek. The full 100km route circles back there by the end, while the shorter ones end along the way. Both the 70km and 100km routes climb the ridge to Ghorepani, where views of the Annapurnas are absolutely stunning. The runners will probably welcome a few moments to slow down and enjoy that gorgeous Himalayan scenery. Other highlights include Pitam Deurali, the Modi river, Ghandruk, Tadapani, Bhurungdi khola and Deurali.
It's obviously not a challenge for the inexperienced runner. Most people will probably opt to visit the region on an Annapurna Circuit trek, but for those whose fitness levels are up to running it this coming January - good luck! We hope you make it all the way round safely, while getting a long look at some of the world's most amazing views. Meanwhile, if that sounds too easy, take a look at the organisation's Everest Base Camp run!