/
/
Article
/
Gems of Burma – Inle Lake
Gems of Burma – Inle Lake
While holidays to Burma bring a wealth of new experiences and jaw-dropping sights, Inle Lake often stands out to travellers as a place like no other – almost a world unto itself. Home to the Intha people, it has a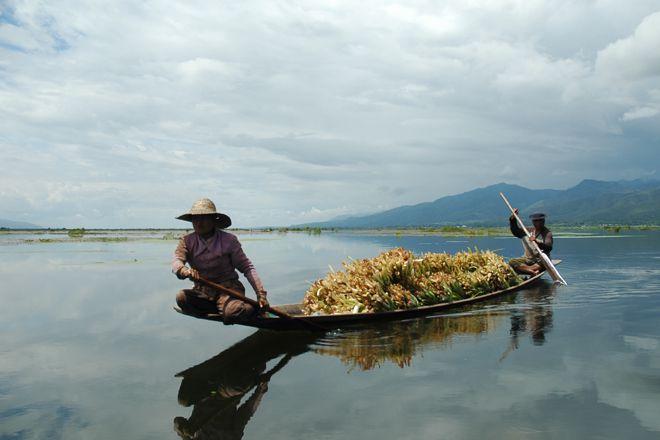 Inle Lake. Photo courtesy of A Palmer
While holidays to Burma bring a wealth of new experiences and jaw-dropping sights, Inle Lake often stands out to travellers as a place like no other – almost a world unto itself. Home to the Intha people, it has a distinct culture and way of life unique to its inhabitants, whose name means 'Sons of the Lake'.
At 22 km long and 11 km wide, Inle Lake is the country's second-largest lake, and, at 880 m above sea level, one of its highest bodies of water. On holidays to Burma, the first glimpse of it is always breathtaking: tranquil blue waters scudded over by narrow fishing boats, with stilted houses and floating farms. The Intha people have developed an ingenious way of rowing, standing on one leg and controlling a single oar with the other – always leaving the fisherman with one hand free to scoop fish from the lake. Their farming techniques are also unique to the lake. Vegetables and flowers are grown on woven beds of seaweed and water hyacinth, creating floating gardens that are secured to the lake bottom with bamboo poles.
On our holidays to Burma, we take a motor-powered longboat across the lake to reach our hotel. From this base we set off to explore the lake including: Nga Hpe Chaung Monastery – the 'jumping cat' monastery. Ever-popular with visitors, this monastery on the lake's western shore is a sanctuary for cats, whom the resident monks have trained to perform jumping tricks. Also worth a visit is Phaung Daw U Pagoda, at the southern end of the lake, where the Buddha images are so deeply encrusted with gold leaf that they look like glowing balls of gold.