Everest Base Camp Trekking Record Set by 7-Year-Old Boy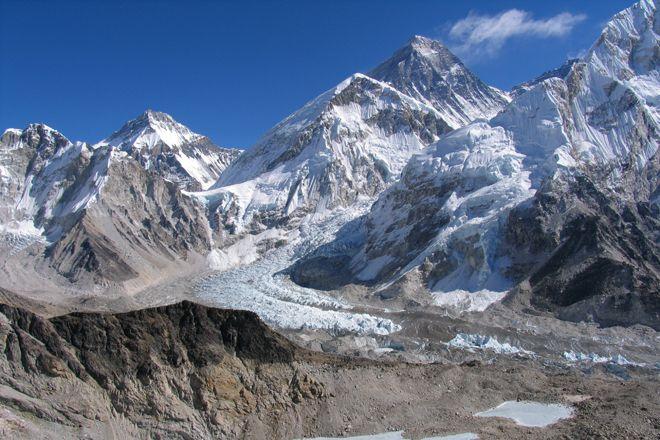 Everest, Nuptse & base camps. A Parsons
Heading out on an Everest Base Camp trekking adventure is a big challenge for many, but a rewarding one too, as seven-year-old Aryan Balaji found out recently. After a two-month training period and a strenuous trek, Aryan became the youngest person on record to successfully reach Base Camp, on the 13th of May, 2012 – and instead of stopping there, he went on to scale Mount Kala Pattar the next day.
Everest Base Camp: trekking record-setter Aryan Balaji becomes the youngest climber to reach the 5,364-metre camp, but according to the available records, the youngest, Aryan has claimed the title from an American boy who made the climb when he was eight. There is also a ten year old girl from South Africa on record, who made the trek last year – clearly, age isn't always a restriction on adventurousness.
The son of an Indian Navy officer, Commander Balaji – who is himself a keen mountaineer and adventure lover, having previously scaled Everest and skied at both Poles – Aryan underwent extensive training. All the conventional wisdom about building up strength and stamina, and preparing mentally as well as physically, is especially important for young climbers, something that Commander Balaji understands well. Father and son spent a two month period in Nepal to acclimatise to the cold weather, and went on practice treks of 20 to 25 kilometres three times a week.
What next for this young adventurer now he has conquered his Everest Base Camp trekking challenge? He already has an impressive array of achievements under his belt: top of his class at Mahatma Gandhi International School, and he has also acted in movies, and appeared as campaign ambassador in advertisements for the Polio Eradication Drive and India's Ministry of Education. If he decides to keep up the mountaineering, we wish him the best of luck!