/
/
Article
/
5 Experiences When You Go On A Burma Trek
5 Experiences When You Go On A Burma Trek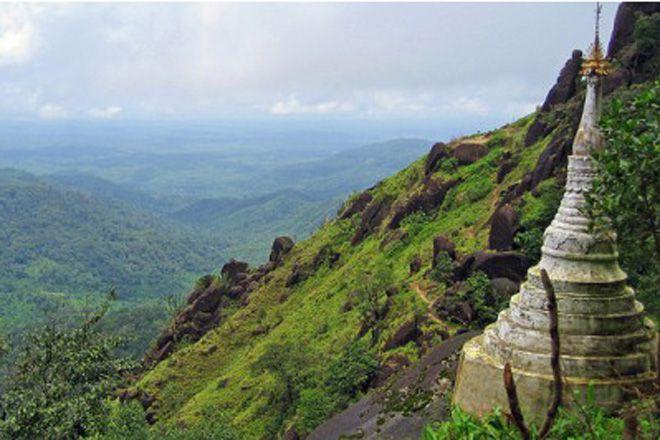 Here at Mountain Kingdoms, we know there's nothing quite like that sense of adventure that comes with setting foot in completely new terrain – and it's a feeling that abounds on our holidays to Burma. Trek through some of the Himalayas' most unspoilt reaches, see an astonishing array of wildlife, stop for tea in seldom-visited mountain villages, and more – every moment can feel like a discovery. Here's our list of the five experiences that make a quintessential Burmese Himalaya adventure.

Watch: jungle wildlife
One of the most biodiverse forest complexes in Asia is found in northern Burma; trek into the mountains and chances are you'll see and hear bright tropical birds, scintillating reptiles and amphibians, playful monkeys and gibbons, and more. Elephants, tigers, leopards and tapirs are present too, although very rarely seen – but look out for tracks!
Explore: mountain markets
We start our journey into the mountains in Putao, a peaceful mountain town with a colourful market. This is the perfect opportunity to sample some of the mountain produce brought by Lisu and Rawang villagers, or simply to soak up your first taste of Burmese mountain life and culture.
Listen: hilltribe folk music
Our treks pass some beautiful hilltribe villages, which are always a delight to visit – and if you happen to pass through during one of the many festivals celebrated in the mountains, listen out for the bamboo mouth organs and traditional stringed instruments used to accompany folk singing and dancing – it's unlike any music elsewhere in the world.
Taste: hilltribe dishes
Made with indigenous spices and herbs, locally grown vegetables, and wild jungle plants – including rare varieties of bamboo – the flavours of hilltribe cooking are not easily matched outside this region. The curries will be spicy, but perfectly warming in the mountain climate.
See: the view from Mount Phongun