What's included
A professional, fully trained local guide
Luxury, full-service camping experience
All National Park and ranger fees
All meals, wine, beer and soft drinks in camp
National park rangers where required
Masai guides where necessary
Safe drinking water throughout
Group medical kit
All road transport by private vehicles – safari vehicles with seat belts and roof hatches.
Economy class return air fares from the UK – business class upgrade is available
A single, timed group airport transfer (to coincide with the arrival/departure times of the group flights)
UK Departure Tax
A free Mountain Kingdoms microfleece
and much more...
Call our
friendly team
Gentle
Suitable for people who enjoy easy-paced walks or exploring the countryside on foot.
Find out more...
Grade: Gentle ? Gentle
Duration: 11 days from the UK
Walks on: Safari walks - 5 days
Flight inclusive from £6,235,
Land only from £5,370
Book now or call 01453 844400
Unspoiled landscapes, impressive wildlife and exclusive luxury camping – the best way to experience wild Africa.
Highlights
Small group walking safari in an exclusive and pristine wilderness area of Serengeti National Park
Luxury tented camps that offer the best wildlife and walking opportunities
Game drives in the Ngorongoro Crater and Serengeti National Park
Interaction with local masai people
We are delighted to offer this unique and privileged opportunity to visit the wilds of Tanzania - a world away from the normal tourist safari circuit. Comfortable camps with superb food and service, as well as unrivalled opportunities for viewing the abundant animals and birdlife for which the area is renowned, make this a genuine once-in-a-lifetime experience.
When you first arrive you will stay on the slopes of Mount Meru. This is a stunning forested area with fine views up toward the summit of Mount Meru and across to mighty Kilimanjaro. Accompanied by your expert guide, you should also spot your first wild animals here; what a thrill to turn a corner while out walking and come face to face with a group of giraffes. Driving to the Ngorongoro Conservation Area, you enjoy a full game drive in the Ngorongoro Crater which is considered to be one of the finest wildlife havens in the world. While in the Ngorongoro Highlands you will also take a day walk from your camp, meeting local Masai people for a glimpse of their traditional lifestyle and culture.
Then it's on to the Serengeti National Park and, after some traditional game drives, you begin a three-day walking safari. Until only recently, this area of the Serengeti was set aside as a wilderness zone and has had virtually no human disturbance. Now open with limited access, we are lucky to be among the very few companies to have permission to camp and walk here. This is the Serengeti as it once was – unmarred by game viewing tracks, lodges and vehicles. Under the safe and expert tutelage of your guide and park ranger you will trek through a classic African landscape of grassy plains, rocky outcrops and broad acacia trees, enjoying the rare privilege of close-up encounters with a wide variety of wildlife that is living totally undisturbed.
Throughout your trip you will stay in luxury tented accommodation carefully designed to leave the lightest footprint on the precious eco-system. You will enjoy large walk-in tents, comfortable beds, cosy quilts, hot showers, fluffy towels and delicious food. And there are comfy areas heated by wood burning stoves where you can relax with a glass of wine or beer whilst you savour the beautiful surroundings and vast African skies. The camp staff couldn't be more friendly and welcoming and they deliver a standard of service second to none. This is truly a safari in style!
---
At a glance
Grade: Gentle
Gentle
Duration: 11 days from the UK
Walks on: Safari walks - 5 days
Guaranteed to run for a minimum of 4 clients
Maximum group size: 8
Land only joining city: Kilimanjaro
Accommodation types: Luxury Safari Camps, Wilderness Camps
Meal arrangements: Full board on all days, including all drinks in camp
Itinerary overview
| Day | Activity |
| --- | --- |
| 1 | Fly to Kilimanjaro airport. Transfer to Itikoni Camp in the shadow of Mount Meru. |
| 2 | Walks on the slopes of Mount Meru |
| 3 | Drive to Ngorongoro Conservation Area with a game drive in the Ngorongoro Crater. Continue to Mysigio Camp. |
| 4 | Day walk including a visit to a Masai village. |
| 5 | Drive to the Serengeti National Park with a game drive en route. |
| 6 | Game drives in the Serengeti. |
| 7-9 | Drive to the Serengeti Wilderness Area. Three days trekking between wilderness camps. |
| 10-11 | Drive to Seronera airstrip. Fly to Arusha for shopping and lunch. Transfer to Kilimanjaro airport and fly to London. |
Leader: Specialist Wilderness Guide, Tanzania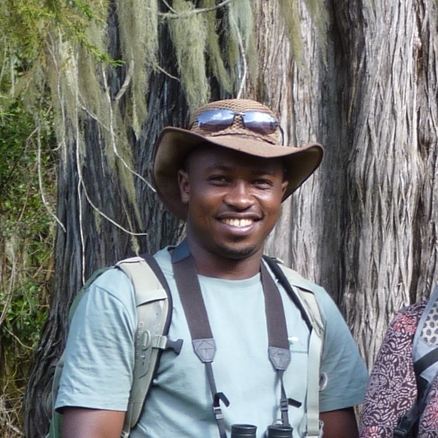 Our Serengeti trips are led by experienced, English-speaking local guides. Our charming and inspirational guides have years of experience on safari. They are trained to an exceptionally high standard both in wildlife identification and in group safety in wilderness areas. They are also qualified Wilderness First Aid Responders. We are therefore confident that in addition to being very good company and fun to be with they will guide you safely through the African bush. Where necessary our guides will carry a rifle to ensure your safety. Additionally, while on your walks within the National Parks you will be accompanied by a Park Ranger and elsewhere you may also be accompanied by a Masai guide.
---
Serengeti Walking Safari in Style Itinerary
Day 1 - Fly London To Kilimanjaro - Serengeti Walking Safari

On arrival at Kilimanjaro Airport you will meet your guide and driver to make the short drive to the Arusha National Park. After signing in at the park gates you drive up to Itikoni Camp, set in montane forest on the slopes of Mount Meru. Itikoni Camp is a semi permanent camp situated in the forest at around 2,133m/7,000ft. Upon arrival you will be introduced to the friendly camp staff.

The sleeping tents at this camp are large and spaced well apart, with comfortable beds, cosy quilts, solar lighting, hot showers and eco toilets. Each tent has its own front porch with canvas safari chairs and washstand. There is also a large dining tent and a lounge tent with seating for relaxing, with comfortable chairs, a small library of books and a wood-burning stove to make it cosy in the evenings. Wonderful food is very much a feature of this trip and wine, beer and soft drinks are all included throughout the holiday.

You will arrive quite late into camp tonight and will therefore have a late supper. When you retire to your large and comfortable tent, you will lulled to sleep by the sounds of the African forest.

Overnight: Itikoni Camp

Day 2 - Walking on Mount Meru - 4-5 hours.

You will have the thrill of waking up to the sounds of an African dawn, with a noisy dawn chorus from the birds and the cries of monkeys in the surrounding forest. Tea or coffee will be brought to your tent and you can have a relaxed start to the day. Hot washing water will also be delivered to your tent.

From camp there are wonderful views of the vast 6,000ft face of Mount Meru caught in the rays of the early morning sun and in the other direction is more distant Kilimanjaro. Before breakfast you might like to walk up a nearby hill for the early morning views - be sure to ask your guide or ranger to go with you as there may be wild animals such as Cape Buffalo around the camp.

After a good breakfast you will take a walk to explore the slopes of Mount Meru. You might visit some craters higher up the mountain or take a lovely walk straight out of camp. As with all your walks, you will be accompanied by your guide and a park ranger. From camp you walk along the track for a short way and then you take a small path that leads you into the forest. This is a beautiful forest with huge trees and many exotic flowers and there is always the chance of spotting animals and birds along the way. After a couple of hours walking you hear the sound of rushing water and soon come to a spot where a small river plunges downwards over a waterfall. You follow this small river upstream to another very scenic waterfall and then continue to reach a clearing where staff from camp will have erected a dining tent and will be busy preparing your lunch, possibly a barbeque. After a leisurely lunch break you walk back through the forest to your camp by a different route. You will enjoy drinks before dinner and a wonderful three course meal while outside the sounds of the forest reverberate.


Overnight: Itikoni Camp

Day 3 - Drive to Ngorongoro Highlands. Game drive in Ngorongoro Crater. Continue to Mysigio.

After breakfast you say goodbye to the attentive camp staff of Itikoni and drive out of the park, looking out for animals such as giraffes, bushbuck, buffalo and warthogs along the way. You then continue to the busy town of Arusha where, if necessary, you can stop to change money or shop for any essentials. Then you drive east and south out of Arusha to the small village of Makayuni where you turn north east towards the village of Mto Wa Mbu and drive up over the escarpment, possibly seeing troops of baboons as well as the many large baobab trees which are also found here. Passing through a fertile agricultural area you reach the Ngorongoro Park gates and drive uphill to the edge of the crater.

No visit to this area would be complete without a game drive in the famed Ngorongoro Crater. The crater is thought to be the largest intact caldera in the world and shelters one of the most beautiful wildlife havens anywhere - indeed it is said to have the densest concentration of wildlife in the whole of Africa. On the crater floor are found a number of ecological environments including grassland, swamps and forest as well as a central soda lake. These various habitats attract many different types of wildlife meaning that during a game drive you can expect to see a staggering array of animals including all the big carnivores. You can expect to spot all the Big Five - lion, elephant, rhino, leopard and buffalo, as well as hippo, eland, zebra, wildebeest, hartebeest, waterbuck, warthog, both Grant's & Thomson's gazelle, cheetah, hyena and jackal. A veritable wildlife bonanza!

After your game drive you continue to your camp at Mysigio, located not far from the small town of Endulen. This camp is located at around 2,743m/9,000 ft and is delightfully quiet and secluded being situated well away from the main tourist hotspots. It is a semi-permanent camp and is located on a ridge next to ancient acacia woodland with sweeping views south towards Lake Eyasi and, closer by, over a wide valley dotted with small Masai settlements and bomas. Mysigio is a very comfortable camp, featuring lovely big sleeping tents with large beds, solar lighting, wooden furniture, bathrooms with washstands and showers. Again you will find warm duvets and even a hot water bottle in your bed at night. There is also a large and comfortable dining tent and a lounge tent with seating, both having wood burning stoves for a bit of real cosiness on chilly evenings. You will have plenty to talk about over drinks and dinner this evening.


Overnight: Mysigio Camp

Day 4 - Day walk out of Mysigio - 4-5 hours.

The Ngorongoro Conservation Area comprises the Ngorongoro Crater at its centre and then extends through the Crater Highlands. It is unusual as a conservation area in that local tribes are permitted to live here and maintain their traditional lifestyles in as natural environment as possible. There are several day walks that can be done out of Mysigio depending on group preference, but a pleasant one is to walk down to the reservoir below camp, walk on to the local village where you can possibly arrange to visit a local Masai home and then climb a nearby ridge and follow this back to camp.

You can start this walk directly out of camp. With your leader and possibly also a Masai warrior as a guide you descend across a grassy hillside through trees towards a small reservoir where cattle come to drink - you should see all sorts of birds by the water and you may also see zebra and gazelles along the way. Walking around the lake you then walk up to a small Masai village. You pass many small bomas (homesteads with circular houses and fenced enclosures for cattle) and depending on who is at home at the time you may be invited to look inside one of these tiny but very snug little homes. From the village you climb steeply through forest (these are cattle paths for the first section which can sometimes be rather muddy). Climbing in forest you eventually come to a wide grassy saddle where you turn and climb through trees to the top of the ridge for a section of really lovely walking along a grassy ridge strewn with wild flowers and with great all round views. Passing several small villages you finally descend to the ridge where Mysigio Camp is located and walk back into camp.

Our partners at Mysigio Camp have built up a fantastic relationship with the local Masai inhabitants and you will certainly have the chance to get to meet local villagers as well as the local chief, Ole Dorup, who may come to camp to meet you. During you stay at Mysigio the local Masai may well visit a glade near the camp to demonstrate how they follow some of the traditions pertaining to their 'olpul', a traditional ceremony. Meat is a very important feature of the Masai diet and at this ritual Masai morans (warriors) make a kind of soup from herbs and acacia which they eat with barbequed meat. The local girls may also join them to dance for you. Here at Mysigio you will have a privileged opportunity for a personal insight into this colourful and fascinating, but sadly vanishing, lifestyle without feeling one of the tourist hordes.


Overnight: Mysigio Camp

Day 5 - Drive to the Serengeti NP with a game drive on the way.

Today after breakfast at Mysigio, you will head off out of the Ngorongoro Area and down to the Serengeti for the exciting climax to this trip. Along the way you should see many different birds and animals as well as the pink flamingos fringing the blue waters of Lake Masek. Today you will be driving mainly on dirt tracks with hardly any other traffic until you join one of the more major roads linking into the Serengeti where you finally arrive in a landscape that is more what you are probably expecting from the Serengeti - a flat expanse of grassland dotted with vast herds of animals, including large numbers of wildebeest and zebras. You check in at the park gates and will then have a game drive through this classic habitat. As well as zebra and wildebeest you may also see impala, elephant and lion as well as large birds such as secretary birds and bustards.

You then drive to Pembezoni Camp. The exact site of Pembezoni Camp depends on the time of year and where the best animal viewing is likely - during the months of December to March the camp is located at Naabi Hill where there are fabulous views of migrating animals on the plains and during June to October in the heart of the Serengeti near the Grumetti River. Tents are large with comfortable beds, quilts, attached showers and toilets. There is a big dining tent and a library tent with a spacious verandah.

You may be lulled to sleep by the sounds of herds of animals as they cross the plains, especially the distinctive grunting of wildebeest.


Overnight: Pembezoni Camp

Day 6 - Full day of game drives in the Serengeti.

You will awake to early morning sounds of the Serengeti with birdsong close by and from further off the sounds of animals. After a delicious breakfast you will have a full day to explore the wider Serengeti park with game drives to seek out the herds and other wildlife of the wonderful Serengeti.

Overnight: Pembezoni Camp

Day 7 - Drive to the Serengeti Wilderness Area and walk to camp.

Today you then head off into the true wilderness areas of the Serengeti National Park, exploring the pristine environment without other tourists and where you will be camping entirely in the wild.

You drive north through the park (a further opportunity to spot more species for your checklist), passing the airstrip at Seronera, until finally you turn off the main road through the park onto a little used track, passing an old gold mine and then heading out into the bush. Where your camp will be set up depends on the skill and judgement of your drivers and camp staff in locating the most scenic spot and the most prolific wildlife. Your leader and camp staff will be in contact by radio and will use GPS to identify where camp is to be set up. Once this is established, you set off walking with your guide and a park ranger, stopping along the way for a delicious lunch before continuing on to find your camp for the night. If camp is further away and you drive straight there you will have time for an orientation walk later in the afternoon.

On this walking safari you need to walk quietly and your guide will brief you on the best ways to approach wildlife on foot without being seen. Although you may not see as much as you would on a driving safari, you certainly see masses of animals and it is a real thrill to approach them on foot and get really close at their own level. As there are large and potentially dangerous animals around you do need to take care, but your experienced guide and the park ranger will always be on hand to ensure that you can enjoy this adventure in safety.

Your camp staff will set up camp in a scenic spot to await your arrival. Your wilderness camp will be a little simpler than those you will have stayed in for your earlier nights, but will offer a good balance between comfort and mobility. You have tents large enough to stand up in, solar lighting, camp beds with quilts and pillows and big fluffy towels. There will also be showers and toilets set up just a few steps away.

On arrival there is time for a shower and a glass of wine by the campfire as the sun goes down and the moon rises. You will end an exciting day with an excellent three course dinner served in the dining tent. Later, from the security of your own tent, you may be serenaded by the roars of lions or the eerie calls of hyenas and the cries of night birds. There will probably be no other people within 30 miles of your camp and you will really feel that you are in authentic Africa!


Overnight: Wilderness Camp

Day 8 - Full day walking in the Serengeti wilderness area.

You will have now two full days to walk in this wonderful area and during these days you are unlikely to see another person outside of your own small group. Each day your camp will be moved to a different spot and you will walk to it, not necessarily by the most direct route, but taking time to explore the landscape and see animals in their true habitat. This is an interesting and varied landscape of rolling country and grasslands, interspersed with acacia and fig trees, occasional streams and water holes and striking 'kopjes', distinctive rocky outcrops inhabited by rock hyrax and klipspringer, which provide the only real landmarks in this timeless landscape.

Everywhere there are herds of zebra and impala; tiny dikdiks may dash away as you approach and you can also expect to see giraffe, Cape buffalo, elephant, families of warthog, topi, eland, jackals and possibly even a leopard up a tree. There is also a myriad of smaller colourful birds as well as larger birds such as ostrich and bustard.

Close up this is a fascinating terrain - as you walk through it you can see that every bush and outcrop which offers shelter or shade has evidence of frequent occupation by some creature- a bush may shelter a family of bat eared foxes who burst out and rush off at your approach, a rock overhang may show where buffalo have rested and a boulder may provide shade for a leopard. It is also interesting to come upon the lair of a family of hyenas, or a porcupine burrow with its characteristic half circle of bones arranged in front of it, looking almost like deliberate decoration. When you pass waterholes you can see where elephant and buffalo have wallowed. Looking even closer you may see an iridescent dung beetle carefully rolling along its ball of dung, often bigger than itself.

There will be moments that will remain with you long after your return home - seeing elephant close up or experiencing the buzz of approaching a large herd of impala who know there is something there but can't quite identify what you are and whether they need to be frightened - they will be very wary but you can, with care, get close enough to hear their little snorts of alarm as they decide whether or not to bound away. You should have many such opportunities to approach really close to the animals. You will also have thrilling and timeless moments such as sitting on a ridge top at dusk overlooking an idyllic Garden of Eden scene illuminated by the final flush of evening sun, while watching grazing herds and other animals all totally unaware of your presence.


Overnight: Wilderness Camp

Day 9 - Full day walking in the Serengeti wilderness area.

Today you will continue to explore the Serengeti wilderness area.

Overnight: Wilderness Camp

Day 10 - Drive out of the wilderness area to Seronera. Fly to Arusha and drive to Kilimanjaro airport for flight home.

This morning you will get up before dawn and head off for a last walk to see wildlife as the first rays of the morning sun hit the countryside. It is often easier to see animals at this time before the sun rises higher in the sky and the animals head into the deeper bush. You will then return for breakfast and will pack ready to drive out of the wilderness area. You will doubtless leave with rather a heavy heart that this wonderful experience is coming to an end. It will take some time to return to the road and there will be more opportunities for game viewing on the way. When you reach the road it will be rather a shock to return to the hurly burly of the standard safari trail. You will then drive to Seronera airstrip and check in for your flight. You will fly to Arusha where you will have time for lunch and some souvenir shopping before you drive to Kilimanjaro airport for your flight home.

Overnight: In flight

Day 11 - Arrive UK
Map
Map Key
Airport
Point of interest
Mountain Peak
Day walk in this area
Flights
Internal Transfers
Trek
---
2020
| Dates | Availability | Land Only | Flight Inclusive from |
| --- | --- | --- | --- |
| Thu 3 Sep - Sun 13 Sep 2020 | Available | £5370 Book | £6235 Book |
2021
| Dates | Availability | Land Only | Flight Inclusive from |
| --- | --- | --- | --- |
| Thu 17 Jun - Sun 27 Jun 2021 | Available | Contact us | Contact us |
Hold your place
Not quite ready to book? Why not call us on 0044 (0)1453 844400 to hold a no obligation place while you make up your mind?
Optional supplements
Single Tent supplement
From £295
Insurance
No Surcharge Guarantee
No surcharges will be applied to your holiday after you book. Prices on this website are updated regularly. The Flight Inclusive holiday price, or Land Only holiday price, will be confirmed to you at the time you make your booking. There will be no surcharges after your booking has been confirmed.
Flight inclusive holidays
The 'flight inclusive' holiday prices shown on this website are based upon our preferred airlines and the best priced economy class fares we are able to secure at the time of publication.
We will be able to advise on fares with alternative airlines, upgrades to Business Class, and the options for flights from regional UK airports, please contact us for more details.
Loyalty discount
Find out more
What's included
A professional, fully trained local guide
Luxury, full-service camping experience
All National Park and ranger fees
All meals, wine, beer and soft drinks in camp
National park rangers where required
Masai guides where necessary
Safe drinking water throughout
Group medical kit
All road transport by private vehicles – safari vehicles with seat belts and roof hatches.
Economy class return air fares from the UK – business class upgrade is available
A single, timed group airport transfer (to coincide with the arrival/departure times of the group flights)
UK Departure Tax
A free Mountain Kingdoms microfleece
What's not included
Travel insurance
Visa fees
Immunisations
Optional trips or extra transfers
Tips to camp staff, safari drivers and guide
---
---
Review your holiday
Reviews
Read holiday reviews by Mountain Kingdoms travellers.
Overall score: 5.0 (Based on 6 reviews)
Serengeti Walking Safari in Style
Oustanding trip to view the wildlife of Tanzania 29/03/2017
A packed itinerary of safari rides & walking in the wilderness. The local tour leaders and all the support staff really made this holiday a very special and unforgettable experience. We were able to view so many animals and birds in the wild, and often close-up. The camps were very comfortable with excellent food.
John & Anne (Yorkshire), UK
Serengeti Walking Safari in Style
Stunning Serengeti 29/03/2017
Just returned from a wonderful holiday visiting the Ngorongoro Crater, the Serengeti Plains and Wilderness area. The variety and abundance of wildlife and birds were amazing as was the sheer scale and scenery of the areas we travelled. A pleasure too to meet Masai people. We couldn't have been better looked after, food was plentiful and delicious, our guides and camp staff were excellent and provided us with a number of lovely surprises. A holiday of a lifetime that will not be forgotten.
Janette James, Essex
Serengeti Walking Safari in Style
Committed and helpful crew
I had a thoroughly good time and we were very impressed with the organisation and service on the holiday. The group leader and all the staff have a high level of commitment, knowledge and enthusiasm for the work they do. This was reflected in the knowledge of birds and animals that we saw, and the areas we visited. They could not have been more obliging and helpful to us.
Mr M, Oxon
Serengeti Walking Safari in Style
Value for money
I was slightly curious at the relative high cost of the holiday compared to your other itineraries and those of other companies. Having experienced what was provided, I believe we received value for money.
Mr M, Oxon
Serengeti Walking Safari in Style
The best!
This was my best ever trip to Africa
Ms S, Wiltshire
---
Extend your holiday
Game drives to spot giraffe, zebra and lions
Tarangire National Park, Ngorongoro Crater & Lake Manyara
White sand beach & coral reef on Zanzibar
More Details
If the view from the summit of Kilimanjaro was not reward enough for your efforts, combine your trek some relaxation time on a thrilling wildlife safari and then chill out on the spice island of Zanzibar.