Yarsagumba on the Annapurna Circuit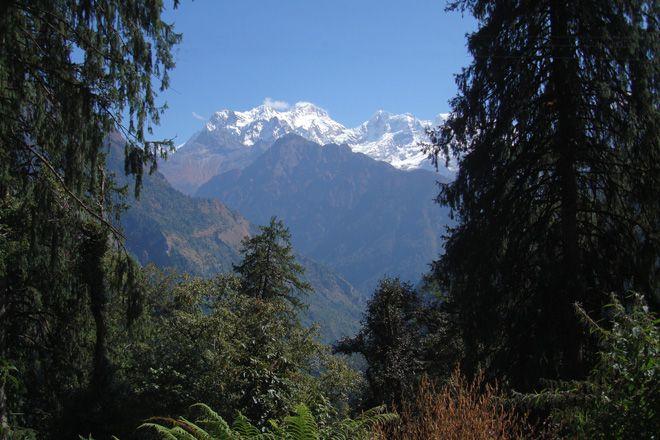 Manaslu from Timang, Annapurna Circuit. Photo courtesy of M Hobby
The region of the Annapurna Circuit is home to many animals. One of the most peculiar is the Himalayan Bat Moth caterpillar, which lives underground feeding on roots for up to 5 years before pupating. Sometimes, however, it doesn't get a chance to reach the next cycle in its life: a fungus infects its body, killing and mummifying it. From the caterpillar's forehead, the fungus' fruiting body pushes above the ground in spring or early summer, growing to a height of 5-15cm before releasing its spores.
In traditional Tibetan and Chinese medicine, it's especially prized for its aphrodisiac and immune-boosting qualities. It's worth more than its weight in gold. However, some people in the Annapurna Circuit region of Nepal consider harvesting it to be a sin and a bringer of bad luck.
High demand and high prices mean that some younger people are going against the local tradition and harvesting Yarsagumba. In order to carefully manage the harvest and trade in this valuable commodity, the Nepalese government has instituted a permit system, encompassing various areas across Nepal - including the Annapurna Circuit area. In some areas, non-locals who harvest Yarsagumba are subject to higher tariffs, while in other areas outsiders are banned entirely.
This system has been successful, with some rare exceptions – recently, a group of non-locals was killed by villagers, who are now facing severe penalties for their actions. For the older members of the community, it serves as a reminder of the old adage that Yarsagumba brings only bad luck. However, for others, the harvest is a safe and potentially lucrative line of work. Such extreme conflicts are extremely rare; trekkers on the Annapurna Circuit will never need worry they will encounter them.