What is a typical day on trek like?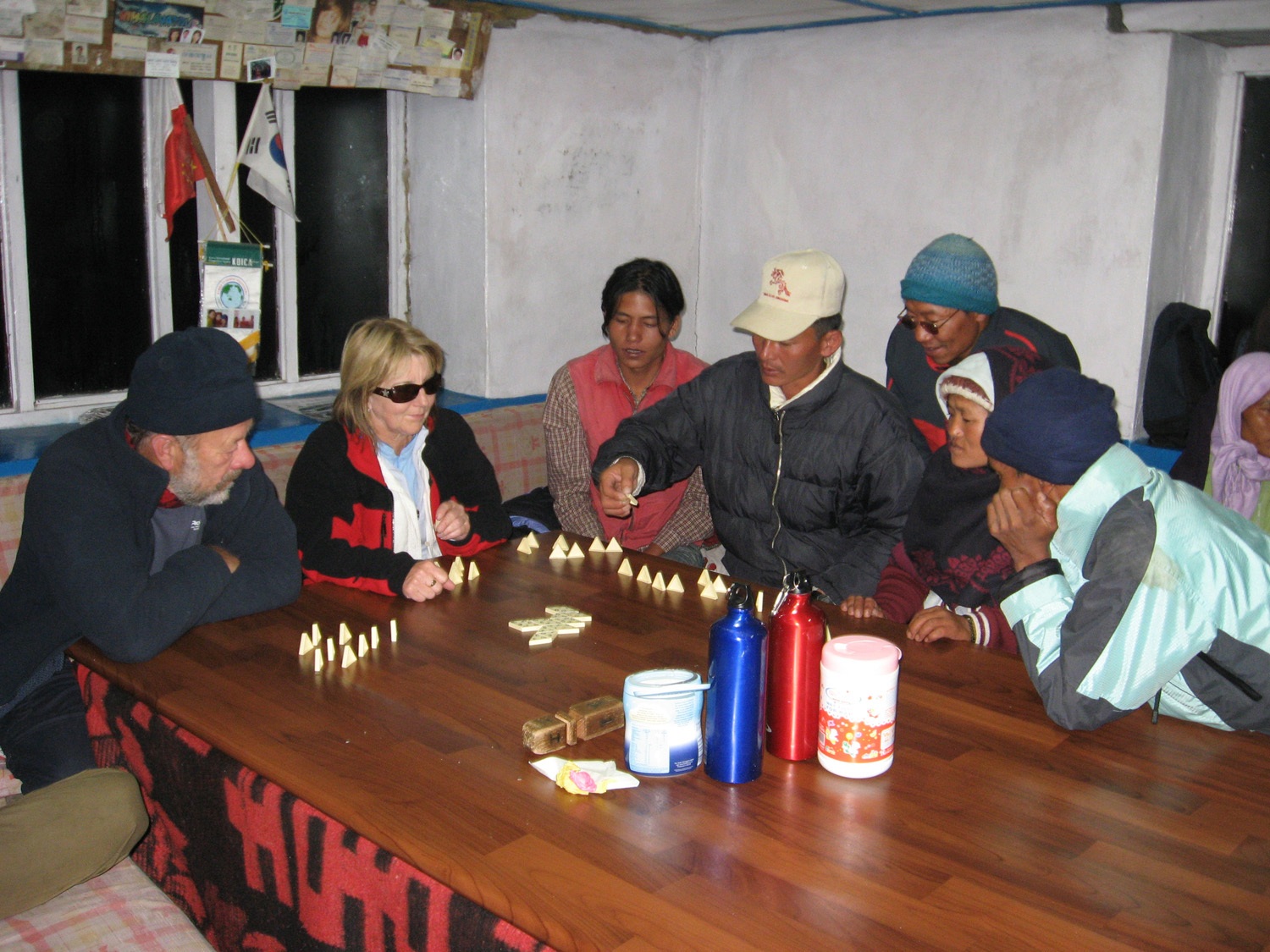 Playing games at a teahouse. Photo courtesy of A Gallop
Using an Annapurna trek as an example i.e Annapurna Circuit or Annapurna Sanctuary, the day begins soon after dawn, with a cup of tea or coffee brought to your bed.
Washing facilities vary depending on the teahouse – some have showers, whilst others will provide bowls of hot water. Once up and dressed, you will need to pack your kit bag ready for the porters to carry to the next teahouse. On an Annapurna trek it is important to eat and drink well, so you will take a leisurely breakfast of porridge, eggs, pancakes, toast, chapattis or Tibetan bread with honey and jam.
Typically you will walk for three or four hours before stopping for lunch. Often on an Annapurna trek, you will arrive at the next teahouse by 4 o'clock. The rest of the afternoon and evening will then be spent relaxing, reading, playing games and chatting with other trekkers who are on the Annapurna Circuit or Annapurna Sanctuary.
The evening meal will be served soon after dark. The standard of food on an Annapurna trek is surprisingly good and is often a mixture of Nepalese and Western dishes including: momos, spring rolls, fried rice, noodle soup, Tibetan bread, vegetable curry and ever-present Dal Bhatt (rice and spicy lentil soup). The meal finishes with tea, coffee and hot chocolate. After dinner it is possible to have your bottle filled with hot water, to use as a hot water bottle in your sleeping bag, and then to drink the following day. After the early start and plenty of exercise, it is best to have an early night.