/
/
Article
/
Staying Safe on Annapurna Circuit Treks
Staying Safe on Annapurna Circuit Treks
With the recent announcement of Nepal Tourist Year 2011, we imagine even more people than ever will be heading out to this fantastic country. For those planning to go on Annapurna Circuit treks, or any other high-altitude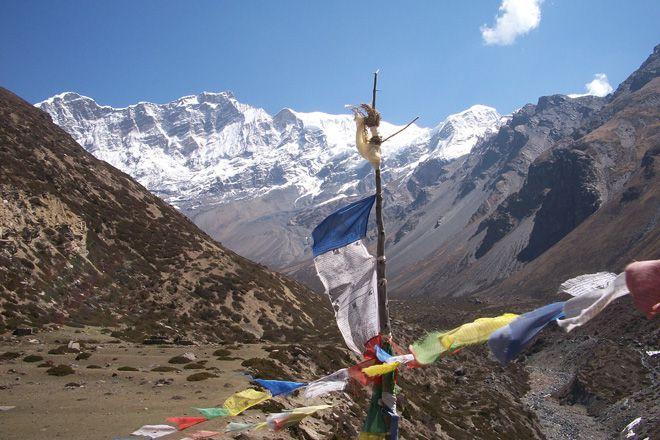 Annapurna Circuit. Photo courtesy of P Newby
With the recent announcement of Nepal Tourist Year 2011, we imagine even more people than ever will be heading out to this fantastic country. For those planning to go on Annapurna Circuit treks, or any other high-altitude trek such as an Everest Base Camp trek, it is important to know how to reduce and cope with the symptoms Acute Mountain Sickness (AMS), commonly known as altitude sickness.
Our Annapurna Circuit treks allow plenty of time to acclimatise, by gradual height gain spread over a number of days and by taking rest days during big increases in altitude. Despite this, there will always be some trekkers who suffer from headaches, insomnia and occasionally nausea. These effects usually wear off after two or three days. Most trekkers will experience minimal symptoms, although everyone's energy levels will be slightly depleted. It is important to drink plenty while trekking (although you should avoid alcohol), as staying hydrated aids acclimatisation. Eating lots is also important, as trekking burns more calories than usual. Keep your pace slow: trekking is not a race, and your body will suffer if you push too hard.
If you begin to suffer from headaches, taking your regular painkillers – combined with plenty of rest and liquids – may resolve the problem.
In very rare cases, AMS develops into more serious, life-threatening conditions called High Altitude Pulmonary Oedema (HAPE) and High Altitude Cerebral Oedema (HACE). Out of the hundreds of people who trek with us each year, only one or two develop these conditions. Nonetheless, it is vital to monitor your condition while on Annapurna Circuit treks and other high-altitude treks.