A guide to trekking in the Himalaya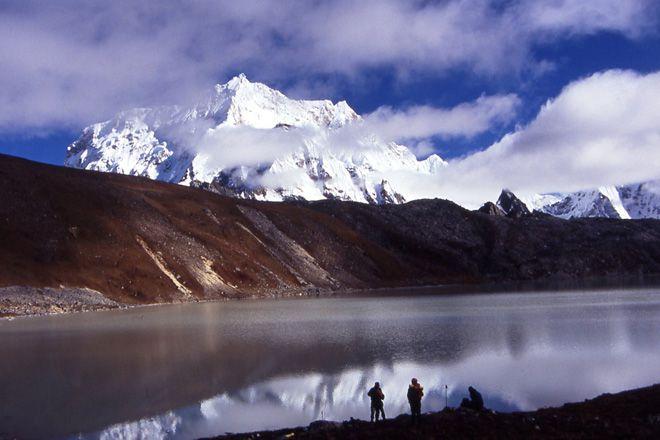 Gangkar Punsum Base Camp Trek, Bhutan. Photo courtesy of S Berry
Cicerone has recently published a new guide – 'Trekking in the Himalaya'. The inspirational guide book describes twenty of the best treks in Nepal, Bhutan, India, Tibet and Pakistan. Eight authors, each an expert on trekking in the Himalaya, have shared vivid accounts of their treks, as well as stunning photos. One of the authors is our Managing Director, Steve Berry. In this book, Steve writes about three of his most exciting adventures: Wild Zanskar Trek and the Nanda Devi Approach, both in India and Gangkar Punsum in Bhutan.
To coincide with the publication, we have launched a brand new holiday – Gangkar Punsum Approach. This special trek, unique to Mountain Kingdoms, has been designed by Steve Berry. In 1986, Steve led an attempt to reach the summit of Bhutan's highest mountain, Gangkar Punsum. Unfortunately the team were unable to reach the summit – and it still remains unclimbed to this day. This new trek, led by Steve, will follow the route of the 1986 expedition to base camp, and time will be spent exploring the remote valleys to the north, before returning to civilisation in Jakar in the Bumthang region. You can read more about this trek on our website.
The guidebook is now available to buy from Cicerone. And you can watch an interview on YouTube with the editor, Kev Reynolds, as he talks about what makes the Himalaya so special.