/
/
Let the Good Rhymes Roll
Our grading system explained
Gentle
Gentle / Moderate
Moderate
Moderate / Vigorous
Vigorous
Vigorous / Strenuous
Strenuous
Expedition Grade
Let the Good Rhymes Roll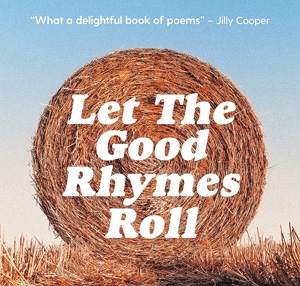 If you're still searching for that perfect Christmas gift, then look no further then this poetry anthology by Peter Gibbs. Aside from being a wonderful poet, Peter is also a journalist and longstanding friend of Mountain Kingdoms.
His poems are inspired by his hometown of Clevedon in North Somerset as well as his extensive travels around the world including Europe, the American Rockies and the Himalaya. ..'The multi-faceted themes of love and life, time and travel, sorrow and happiness, nature and spirituality are distilled here into a delightfully-varied series of inspirational and nuanced poems, many with illustrations.'
Let the Good Rhymes Roll: A Poetry Anthology can be purchased in from Amazon in paperback or Kindle fomats.
Related News