/
/
Destinations success!
Our grading system explained
Gentle
Gentle / Moderate
Moderate
Moderate / Vigorous
Vigorous
Vigorous / Strenuous
Strenuous
Expedition Grade
Destinations success!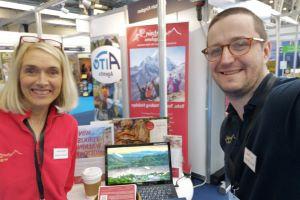 A huge thank you to everyone who took the time to come and visit us at the Destinations Holiday & Travel Show at Olympia. It was great to meet so many of you and to be able to help with your holiday planning.
If you requested any information from us you should find it in your inbox very soon, but if there's anything else you'd like us to send or you've still got questions to ask, then please get in touch - we're always happy to talk travel.
Related News