What's included
A local, English-speaking, Japanese guide
Economy class return air fares from the UK (flight inclusive option). If you are travelling land only, check with our office for joining time at the airport
Single, timed group airport transfers for international flights on arrival and departure
All baggage transfers as per the itinerary (one bag per person)
All road transport by train, bus and private vehicles
Meals as specified: all breakfasts and 10 dinners
Sightseeing as specified
Good standard accommodation in a variety of accommodation styles
Activities as specified
The option of joining one of our three pre-trip meets in the Cotswolds
Carbon offsetting with the Ecoan Tree Planting Project (for clients taking our flight inclusive option)
A free Mountain Kingdoms Water-to-Go bottle
and much more...
Call our
friendly team
Kumano Kodo Pilgrimage Trek
Walking & Trekking
Grade: Moderate ? Moderate
Duration: 13 days from the UK
On trek: 4 days
Walks on: 3 days
Flight inclusive from £4,785,
Land only from £3,985
Book now or call 01453 844400
Step back in time and trek along ancient pilgrimage trails in the footsteps of the Japanese emperors.
Highlights
Trek on ancient pilgrimage trails that now form a UNESCO World Heritage site
Enjoy beautiful and varied scenery from coast to country to high mountains
Experience traditional Japanese accommodation including a Buddhist temple
Explore cultural Kyoto and historic Mount Koya
The holiday starts in the cultural city of Kyoto, before you travel south by train along the coast to start trekking the Nakahechi trail - one of the Kumano Kodo routes. The well-maintained trail threads its way through deep valleys, mountains and small villages to offer a wonderfully varied trek. The route is on a mixture of level countryside paths to steeper hilly paths, with up to 3,500 feet of ascent on the more challenging days. The path is often paved with flagstone steps and leads through forests of Japanese cedar. Walking in the quiet solitude it is easy to imagine the days, centuries ago, when nobles followed these paths through the mountains.
After a day walking on the coast, and a night on a private island, you travel north to Mount Koya where you stay in a temple and walk one of the original pilgrimage paths used to access this remote mountain retreat. Your final two nights are spent in Kyoto, with time for sightseeing and walking at the Fushimi Inari Shrine.
This itinerary has been carefully created to immerse you in Japanese life and culture – both traditional and contemporary. Led by your expert guide, you will travel on the efficiently run local trains and buses - an essential ingredient of modern-day Japan - whilst your main luggage will be sent by courier to make the road and train transfers more relaxed.
One of the highlights of the holiday is the traditional accommodation you will enjoy whilst trekking. Villagers have converted local houses into inns or minshuku and ryokans which have Japanese-style rooms with tatami mat floors and futons, and some have communal hot spring baths for your relaxation. At the end of each day's trek, you will be warmly welcomed by your local hosts who take great pride in their beautifully kept accommodation and provide the highest levels of service. Exquisite meals are prepared using the freshest local ingredients that showcase the very best regional cuisine. At each inn, a cotton robe (yukata) and slippers are provided for your comfort and it is normal to wear these for dinner as well as whilst relaxing in the evening. There will also be toiletries in your room. This means, that on the few nights that your luggage is being couriered to your next destination, you will only have to carry a minimal change of clothes with your day pack (please see 'Special notes' and the 'Accommodation' section of this itinerary for further information).
With its blend of scenic trekking, traditional accommodation and cultural sights, this holiday offers a superb introduction to Japan's captivating landscapes, history and culture.
---
At a glance
Grade: Moderate
Moderate
Duration: 13 days from the UK
On trek: 4 days
Walks on: 3 days
Max. Altitude: 2,854m/9,363ft, Ogumotorigoe Pass, Day 7
Guaranteed to run for a minimum of 5 clients
Maximum group size: 12
Land only joining city: Kyoto
Accommodation types: Hotels, Ryokan/minshuku, Temple
Meal arrangements: 11 Breakfasts and 10 Dinners are included. Lunches are not included but your guide will help you organise these, which might be picnics or taken in local restaurants or cafes.
Itinerary overview
| Day | Activity |
| --- | --- |
| 1-2 | Fly to Osaka. Transfer to Kyoto. |
| 3 | Travel to the Kii Peninsula. |
| 4-7 | Trek the Nakahechi Pilgrimage Trail from Takijiri to the Nachi Grand Shrine. |
| 8 | Coastal Walk and overnight at a private island. |
| 9-10 | Travel to Mt Koya and walk the Choishi-Michi Trail. |
| 11-12 | Visit Kyoto and walk to Fushima Inari Shrine. Sightseeing tour and time at leisure. |
| 13 | Fly to the UK. |
Leader: Local Leader, Japan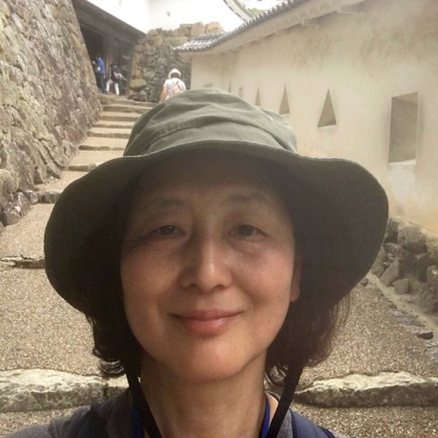 Your trip will be led by an English-speaking Japanese guide. They are all highly experienced, and will greatly enhance your experience on holiday. They will both guide you on the trail, and accompany you on all train and road journeys.
---
Kumano Kodo Pilgrimage Trek Itinerary
Day 1 - Fly London to Osaka

Fly on an overnight flight from London to Osaka.

Overnight: In flight

Day 2 - Arrive Osaka airport. Transfer to Kyoto, welcome dinner.

The group flight will be met on arrival at Kansai airport, Osaka. It is about a two hour drive to the centre of Kyoto and your hotel for the night. You are free to start exploring Kyoto, or to relax in the hotel until the evening when your guide will take you to a nearby local restaurant for a welcome dinner.

Overnight: Hotel Hearton or Similar

Day 3 - Transfer to the Kii Peninsula.

Today you travel south by train from Kyoto along the coast to Tanabe on the Kii peninsula. Your guide will expertly lead you on Japanese public transport, which is superbly run with amazingly clean trains that all run on time! The journey takes about 3 hours. The Kii peninsula has long been considered sacred in Japan as the entrance to the land of Yomi, the mythical underworld. It is also the site of the Three Sacred Shrines of Kumano - the 'Kumano Sanzan'. Tonight you stay in a simple minshuku. Your luggage will be sent by courier to Yunomine, allowing you to travel with just a light rucksack with overnight essentials.

Overnight: Minshuku

Day 4 - Trek to Chikatsuyu - 9.5 miles, 6-7 hours.

Starting from Takijiri today, you trek eastwards along the Nakahechi pilgrimage trail. Initially there is a climb to reach the small village of Takahara but the path is well defined as you continue from there along the pilgrimage trail. Flagstones have been placed in some areas to make the path easier. Although rarely seen these days, there are small bears in the Kumano mountains, and more commonly deer and wild boar. Along the route you will pass small bodhisattva statues placed by locals to protect travellers. There are also the sites of old tea-houses which provided places of rest for pilgrims right up to the early 20th century.

Depending on the availability of accommodation, you may end the day walking for a further 40 minutes beyond Chikatsuyu to the village of Nonaka which is situated close to a picturesque river on the Kumano Kodo trail.

845m/2,775ft ascent, 695m/2,275ft descent.

Overnight: Minshuku

Day 5 - Trek from Chikatsuyu to the Grand Shrine at Hongu - 9 miles, 6½-7½ hours.

The route today passes several ridge-top villages and oji shrines. Nobles would rest at these sub-shrines to refresh themselves and compose poems and their poetry is engraved on stone monuments sited along the path. You will take a bus to Doyugawabashi first, and then on to Hongu Grand Shrine. At the heart of these sacred mountains, Kumano was said to be the entrance to the land of Yomi, the 'other world' to where spirits travelled in Japanese mythology. The classic style of architecture of the Kumano Hongu Shrine blends perfectly with the surrounding mountains and forests. The shrine uses a mythological three-legged raven symbol, representing the Hongu, Nachi, and Hayatama shrines - the same motif as the one used by the Japan Football team.

After visiting the shrine you will travel by local bus to the Yunomine Hot Spring, one of the oldest in Japan. This is also your accommodation for the night and the comfortable minshuku has its own rock-built outdoor hot spring bath, or rotemburo, and is the ideal place to relax after your walk. Your luggage sent from Kyoto will be waiting for you here.

635m/2,085ft ascent, 995m/3,265ft descent.

Overnight: Minshuku

Day 6 - Trek from Ukegawa to Koguchi - 8 miles, 4-5 hours.

Your luggage will be sent ahead from here to Kii Katsuura. There is a short bus transfer this morning to Ukegawa on the banks of the Kumano river. From here you start the Kogumotorigoe path, which heads gently up towards the pass at 470m/1,542ft. There are some lovely views from the ridge before you descend to the remote village of Koguchi. There should be time in the afternoon to explore along the river and possibly swim if the weather is warm.

520m/1,705ft ascent, 500m/1,640ft descent.

Overnight: Minshuku

Day 7 - Trek from Koguchi to Nachi Grand Shrine - 9 miles, 6 hours.

Today is the final section of the Nakahechi trail, with a long morning climb to the Ogumotorigoe Pass at 870m/2,854ft. You may well be able to see the Pacific ocean from here before descending to the Nachi-taki waterfall and the Grand Shrine, one of the Three Grand Shrines of Kumano. There will be plenty of time to explore the area, and admire the highest waterfall in Japan.

980m/3,215ft ascent, 921m/3,020ft descent.

Overnight: Minshuku

Day 8 - Coastal walk - 4.1miles, 3 hours. Or relax at hot springs.

You will make the short road transfer to the coast to enjoy a scenic walk and explore the fishing port of Katsuura. Pilgrims travelled down the eastern coast of the Kii Peninsula to travel between the Kumano Sanzan - or the three Grand Shrines of Kumano Kodo - and Ise. Ise shrine is also considered to be one of Japan's pre-eminent shrines and is itself a focus of pilgrimage. While the trail has been around for over 1000 years, its popularity surged in the 15th century as an increasing number of pilgrims would combine visits to both of these holy and revered regions. You will walk a short portion of this 170 km coastal route. For those who prefer to relax, time can be spent at your hotel. Set In the middle of the bay is a private island, which is where you will be staying the night. The hotel - which has a modern, western style exterior and wholly Japanese interior - has a hot spring and is a great place to relax after completing the pilgrimage walk. Your luggage will be waiting for you here.

546m/1,790ft ascent, 539m/1,768ft descent.

Overnight: Hotel Urashima Or Similar, Katsuura

Day 9 - Transfer to Mount Koya, afternoon walk.

Your luggage will be sent ahead to Kyoto. You will transfer by train and cable car today to Mount Koya. Situated in a bowl shaped valley covered in giant cedar trees, Mount Koya is situated 900m/2,970ft high in the mountains of the Kii peninsula. Since the 9th century when the priest Kukai (also known as Kobo Dashi) founded the first temple and the Shingon sect of Buddhism, Koya-san has been a place of religious devotion and ceremony. There are now over 100 monasteries, and you will be staying in one of them.

You will visit Kongobu-ji temple and there will be a guided walk through the vast Okuno-in cemetery, with thousands of graves and memorials to feudal lords and other past luminaries.

Overnight: Ekoin Temple, Yochiin Temple Or Shojoshinin Temple Mount Koya

Day 10 - Walk the Choishi-michi - 10 miles, 5 hours.

The traditional approach to Mount Koya, used by both monks and pilgrims, was the Choishi-michi. The route takes its name from the five-tiered stone stupas that line the route. Each of the five tiers represents one of the five principle elements of the Buddhist universe -fire, earth, water, metal and wood - and were placed there to show pilgrims the way. The hiking trail ends at the Daimon Gate, a two storey tall, crimson gate that marks the traditional entrance to Koyasan.


Overnight: Ekoin Temple, Yochiin Temple Or Shojoshinin Temple Mount Koya

Day 11 - Transfer to Kyoto. Fushimi Inari walk - 3 miles.

You leave behind the tranquillity of Mount Koya this morning and head to the cultural city of Kyoto. In the afternoon you will visit the Fushimi Inari shrine and climb to the top. Fushimi Inari is an important Shinto shrine dedicated to the god of rice, it is renowned for its myriad of vermillion Torii, or gates, that create a vivid impression as they snake their way along and up the hillside. Your luggage will be waiting for you in Kyoto.

Overnight: Hotel Hearton or Similar

Day 12 - Morning - sightseeing in Kyoto. Afternoon - at leisure. Farewell dinner.

This morning you will visit the Golden Pavilion or Kinkakuji. Known for its dazzling gold-leafed exterior, it was originally built for Ashikaga Shogun in the 15th century as a place of contemplation and rest. You will also visit the Nijo Castle, orginially the Kyoto residence of the Tokugawa Shonguns in the 17th century. Built in the 'momoyama' style, the wooden floors creak when walked on, apparently a security measure against intruders.

In the afternoon you are free to explore further or to go shopping. Nishiki Market is a great place to get an idea of the incredible diversity of food in Japan. You can also see related businesses such as the Aritsugu knife shop where they sell a wide range of top quality Japanese kitchen knives and other utensils. Nearby are some department stores and other interesting shops which you may like to visit. Shopping culture in Japan has, like everything else they do, been taken to impressive heights.

Overnight: Hotel Hearton or Similar

Day 13 - Fly to London.

After breakfast there will be a group transfer to the airport for your flight back to London. Arrive the same day.
Map
Map Key
Airport
Point of interest
Mountain Peak
Day walk in this area
Flights
Internal Transfers
Trek
---
2021
Hold your place
Not quite ready to book? Why not call us on 0044 (0)1453 844400 to hold a no obligation place while you make up your mind?
Optional supplements
Single Room Supplement - Hotels
From £495
Insurance
No Surcharge Guarantee
No surcharges will be applied to your holiday after you book. Prices on this website are updated regularly. The Flight Inclusive holiday price, or Land Only holiday price, will be confirmed to you at the time you make your booking. There will be no surcharges after your booking has been confirmed.
Flight inclusive holidays
The 'flight inclusive' holiday prices shown on this website are based upon our preferred airlines and the best priced economy class fares we are able to secure at the time of publication.
We will be able to advise on fares with alternative airlines, upgrades to Business Class, and the options for flights from regional UK airports, please contact us for more details.
Booking your holiday
For the majority of our holidays, a deposit payment of £100.00 per person is required to secure your place(s), however a small number of holidays require a higher deposit - please refer to the holiday itinerary for more details. If the holiday departs within 60 days, a minimum deposit of £750.00 per person is required.
Book now!
Book your small group holiday securely online – click the 'Book' button next to your chosen departure or visit our How to Book page
Complete and return a Booking Form available to download here.
Call us on 01453 844400 and one of our travel specialists will talk you through the booking process.
Loyalty discount
Find out more
What's included
A local, English-speaking, Japanese guide
Economy class return air fares from the UK (flight inclusive option). If you are travelling land only, check with our office for joining time at the airport
Single, timed group airport transfers for international flights on arrival and departure
All baggage transfers as per the itinerary (one bag per person)
All road transport by train, bus and private vehicles
Meals as specified: all breakfasts and 10 dinners
Sightseeing as specified
Good standard accommodation in a variety of accommodation styles
Activities as specified
The option of joining one of our three pre-trip meets in the Cotswolds
Carbon offsetting with the Ecoan Tree Planting Project (for clients taking our flight inclusive option)
A free Mountain Kingdoms Water-to-Go bottle
What's not included
Lunches and one dinner
Travel insurance
Airport transfers (if your flights do not coincide with the timings of the group flights)
Locally paid bar bills and laundry
Optional activities
Tips
---
---
Review your holiday
Reviews
Read holiday reviews by Mountain Kingdoms travellers.
Overall score: 5.0 (Based on 11 reviews)
Kumano Kodo Pilgrimage Trek
Kumano Kodo trek 13/11/2019
Excellent leader and fascinating to see rural and urban Japan. Good walking though forests. Interesting accommodation and lovely friendly hosts.
Paul Garner, Norfolk
Kumano Kodo Pilgrimage Trek
Kumano Kodo Pilgrimage Trek 26/11/2018
The immersion in rural Japanese culture, combined with trekking along an ancient route was excellent. Our guide was resourceful & versatile in face of new challenges.
Mr R Hull, London
Kumano Kodo Pilgrimage Trek
Kumano Kodo Pilgrimage Trek 05/11/2018
We greatly enjoyed the holiday, with the highlights bring the trek and Koyasan. The organisation was faultless and the guide was first class. My strongest memories are of the towering cedar trees, the baths, the traditional bedrooms and the dining experiences. Thanks for a great trip.
Mrs L Legg, Wiltshire
Kumano Kodo Pilgrimage Trek
Changed our view of Japan 11/10/2017
We had never really considered Japan as a destination, but this was one of the best. Whilst it was hot and humid, the trekking was excellent, being mostly in shady pine forests. Some of the days are quite strenuous with over 1200m of ascent, but in a fantastic environment with some amazing views. The traditional Japanese accommodation is excellent and varied with beautifully prepared fresh food each meal. The hot springs and communal baths are very welcome at the end of a hard days walking. We were lucky to have the most fantastic guide, Yumiko, who was able to manage the walking for a disparate group, providing alternative transport or activities for those who were unable or chose not to walk. She also provided an interesting and engaging introduction to Japanese culture and history. Compared to some of the other trekking destinations, the public transport is so efficient and comfortable; everywhere is clean. We'll definitely want to go back!
Peter and Paula, Oxfordshire
Kumano Kodo Pilgrimage Trek
Superb immersion into Japanese culture and philosophy 10/10/2017
A gifted leader, Yumi, was engaging and informative throughout, true professional. Exceptional input, attention to detail and lots of fun. Great walking, good places to visit and stay, very good all through and such a fantastic country.
Andy Clifford, Cumbria
---
Extend your holiday
There are many ways you can extend your holiday with Mountain Kingdoms: book extra hotel nights, relax at a beautiful beach resort, take a warm-up trek, arrange a personal sightseeing tour or enjoy specialist activities such as rafting, birdwatching or a safari.
We're happy to suggest ideas, provide quotes and make all the arrangements. We can also assist with flight and hotel upgrades. Just call us on +44 (0)1453 844400 or email info@mountainkingdoms.com and we will be pleased to help.