Our grading system explained
Gentle
Gentle / Moderate
Moderate
Moderate / Vigorous
Vigorous
Vigorous / Strenuous
Strenuous
Expedition Grade
What makes Leh so special?
Leh
Leh Palace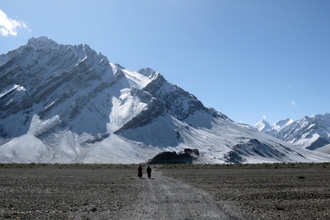 Unique to Mountain Kingdoms, this trek avoids the more 'popular' routes in Zanskar with large parts of it through completely uninhabited wilderness.
A truly exciting and challenging trek for the serious adventurer.
An excellent acclimatisation programme with time in Leh the walk to Sapi Lake.
First rate camping facilities and a highly experienced Mountain Kingdoms appointed leader.
Land only from £4725