Our grading system explained
Gentle
Gentle / Moderate
Moderate
Moderate / Vigorous
Vigorous
Vigorous / Strenuous
Strenuous
Expedition Grade
What makes Leh so special?
Leh
Leh Palace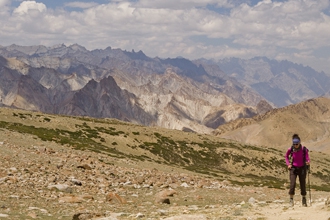 A classic summer trek in the dramatic Indian Himalaya
A week long trek crossing a pass of 5,216m/17,113ft
Plenty of pre-trek acclimatisation time in and around Leh
Time at a traditional Ladakhi festival
Flight inclusive from £2795, Land only from £1920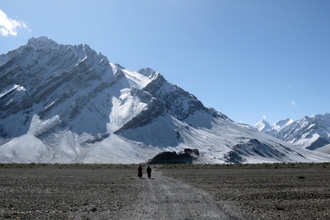 Unique to Mountain Kingdoms, this trek avoids the more 'popular' routes in Zanskar with large parts of it through completely uninhabited wilderness.
A truly exciting and challenging trek for the serious adventurer.
An excellent acclimatisation programme with time in Leh the walk to Sapi Lake.
First rate camping facilities and a highly experienced Mountain Kingdoms appointed leader.
Flight inclusive from £5660, Land only from £4725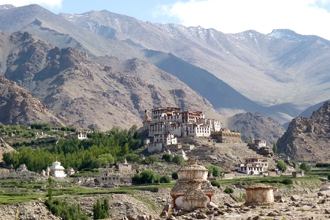 Explore the sights of Leh - the fascinating capital of Ladakh
Enjoy pretty walks in lovely countryside
Visit some of the most stunning monasteries and palaces of Ladakh
Stay in comfortable hotels that reflect the character of the region
Flight inclusive from £3195, Land only from £2395