Our grading system explained
Gentle
Gentle / Moderate
Moderate
Moderate / Vigorous
Vigorous
Vigorous / Strenuous
Strenuous
Expedition Grade
Ladakh Treks, Walks and Tours

Ladakh's stark, dramatic landscape and ancient Tibetan culture is guaranteed to leave an indelible impression on all who have the fortune to visit.
When is the best time to travel to Ladakh?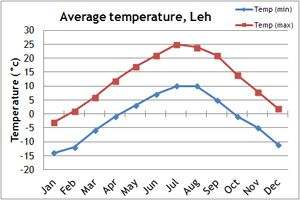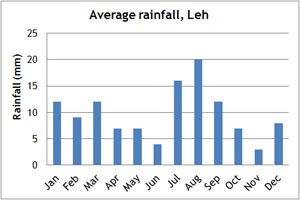 Ladakh has a short tourism season, between July and October. During the summer and early autumn the days are generally dry and bright. Our climate charts will give you a guide to the temperature and precipitation levels.

Summer is the monsoon period for most of India, and therefore unsuitable for trekking. Ladakh is an exception – so it makes the perfect trekking destination for those limited to holidays during the summer.

The winter in Ladakh is exceptionally cold, and so we don't organise any of our group tours for this time of year. Mountain passes are closed and rivers freeze over. If you are looking to travel to India in winter, why not consider a holiday in Southern India instead?