Call our
friendly team
Responsible Travel
What's included?
Watch our videos
Read our blog:
Travellers' Tales
Our grading system explained
Gentle
Gentle/Moderate
Moderate
Moderate/Vigorous
Vigorous
Vigorous/Strenuous
Strenuous
Expedition Grade
Read more
Chilean Patagonia
When is the best time to travel to Chilean Patagonia?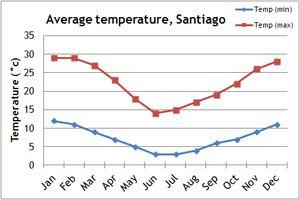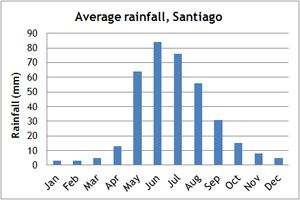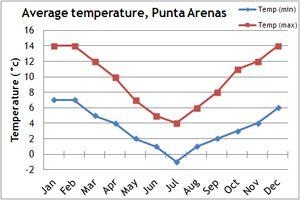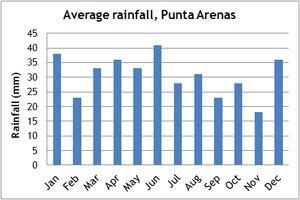 Our climate charts will give you a guide to the weather conditions of Chile.
Chile's seasons are the reverse of the UK, with summer during the months of December to March. This is thought to be the optimum time to travel to Patagonia, but this is also when the wind tends to be strongest. Temperatures are in the mid teens to twenties. This is also the busiest time of year for tourists in Patagonia so do book ahead if you want to travel during these months as hotels and flights fill up quickly. Travel in spring and autumn can be just as good as although temperatures will be lower, the wind also tends to be reduced. The months of June to September should be avoided in the centre and south of Chile, as heavy snowfall can block access.

If you can't make the dates of our group departures, then take a private departure on dates to suit you, or we can create a Tailor Made holiday to Patagonia, especially for you and your family or friends.
View our holidays here