/
/
/
Holiday Tours
/
Polar Cruising
Our grading system explained
Gentle
Gentle / Moderate
Moderate
Moderate / Vigorous
Vigorous
Vigorous / Strenuous
Strenuous
Expedition Grade
Argentine Patagonia

Sculpted by the elemental forces of nature, Patagonia is a region of breathtaking, rugged beauty that provides numerous opportunities for walkers, trekkers and outdoor enthusiasts.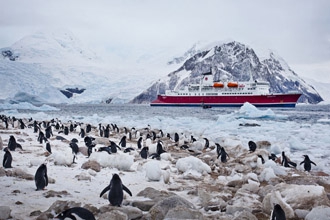 Great value
Time in Buenos Aires and in Ushuaia included
The Beagle Channel, Drake Passage, South Shetland Islands & the Antarctic Peninsula
Amazing wildlife and breathtaking scenery
Zodiac excursions, taking you closer to beautiful landscapes and wildlife
Expert guides, great food and en suite cabins on board the M/S Expedition cruise ship
Flight inclusive from £8795, Land only from £7715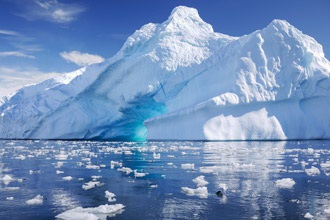 Great value
Time in Buenos Aires and in Ushuaia included
Explore the South Shetland Islands & Antarctic Peninsula
Regular Zodiac excursions take you close to the astonishing wildlife
Spacious cabins, great food and first rate facilities on the M/S Expedition cruise ship
Encounter enormous penguin colonies and keep lookout for whales, dolphins and seals
Flight inclusive from £10535, Land only from £9450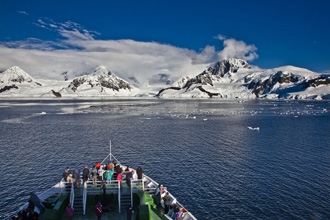 Great value
Time in Buenos Aires and in Ushuaia included
Fascinating wildlife and birdlife of the Falkland Islands
King Penguin & macaroni penguin rookeries of South Georgia
Explore South Shetland Islands & the Antarctic Peninsula
Zodiac excursions, taking you closer to beautiful landscapes and astonishing wildlife
Expert guides, great food and spacious cabins on the M/S Expedition cruise ship
Flight inclusive from £17845, Land only from £16650
---
Introduction
Patagonia is a vast geographical region covering over a million square kilometres. It encompasses the southern tip of South America, spanning both Chile and Argentina. The Colorado River marks the northern boundary of Patagonia whilst Cape Horn, part of the Tierra del Fuego archipelago, is the southernmost point.
The varied landscapes of the region are never more dramatic then those found within the neighbouring parks of the Torres del Paine in Chile and Los Glaciares National Park in Argentina. Here, the Patagonian Andean mountains are formed mainly from granite and have been carved by over 12 million years of glacial action into turquoise lakes, tumbling glaciers and spectacular jagged rock towers such as the iconic peaks of Cerro Torre and Fitzroy or the magnificent Perito Moreno Glacier - one of the natural wonders of the world. Both parks offer excellent bases for seeing the many wonders of Patagonia, on our Gentle Walking Patagonia in Style walking holiday, for they combine stunning scenery and plentiful wildlife with many miles of good walking paths and opportunities for other outdoor activities.
Alongside its natural splendours Argentine Patagonia has a fascinating history drawn from the tales of the remarkable first settlers, explorers and mountaineers. And it is the wild, remote and dramatic landscapes, that so challenged these early adventurers, that still appeal today. Argentine Patagonia is also the gateway to the amazing scenery and wildlife of Antarctica, sailing from Ushuaia, through the Beagle Channel into the great Southern Ocean.
You can also discover the stunning landscapes and historic interest of both Argentine and Chilean Patagonia on our Complete Patagonia - Paine & Fitzroy walking holiday, or sail from the southernmost city in the world, Ushuaia, and experience the majesty of the Great White Continent. We offer three superb Antarctic cruises: Quest for the Antarctic Circle, Spirit of Shackleton and Antarctica Classic.
Related news and articles
---
Key Facts
Size of region: 670,000 km2
Currency: Argentine Peso
Power supply: 220-240 Volts
Sockets: Two flat-pin or three flat-pin plugs (Argentina). Two round pin (Chile)
Language: Spanish
Time difference: GMT -3 hours (Argentina)
Visas: British nationals may visit Argentina as a tourist with a valid passport without a visa for a maximum stay of 90 days.
Popular dishes: Asado (barbequed beef or lamb) and empanados (small pasties)
Popular drinks: In Argentina, maté, a strong bitter tea, is drunk in copious amounts from a bombilla, a cup made of a hollowed gourd with a silver straw. Both Argentina and Chile are renowned for the quality of their red wines.
Did you know: The explorer Magellan named the region after the native people there. He used the word Patagón, or giant, to describe the group, who were an average height of about 6 feet tall, much taller than the Europeans of the time.
FCO advice: FCO travel advice
---
Climate
When is the best time to travel to Argentine Patagonia?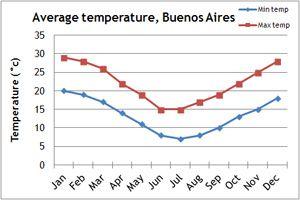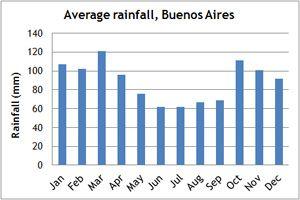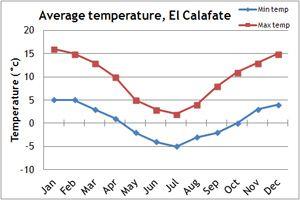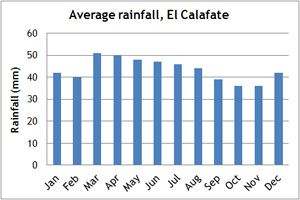 Patagonia's seasons are the reverse of the UK, with summer during the months of December to February. Temperatures are in the mid teens to twenties. This is thought to be the optimum time to travel to Patagonia, but this is also when the wind tends to be strongest. This is also the busiest time of year for tourists in Patagonia so do book ahead if you want to travel during these months as hotels and flights fill up quickly. Travel in spring and autumn and although temperatures will be lower, the wind also tends to be reduced. Our climate charts will give you a guide as to the weather conditions of Argentine Patagonia.

Spring (September-November) and autumn (March to May) are thought to be the best time to visit the capital of Argentina, Buenos Aires.

If you can't make the dates of our group departures, then take a private departure on dates to suit you, or we can create a Tailor Made holiday to Patagonia, especially for you and your family or friends.