Where to see the wildlife of David Attenborough's Dynasties
If, like us, you have been riveted, moved, and inspired by David Attenborough's extraordinary series, Dynasties, read on to find out where you can experience your own wildlife encounters with the rare and remarkable creatures featured in the series.
If, like us, you have been riveted, moved, and inspired by David Attenborough's extraordinary series, Dynasties, read on to find out where you can experience your own wildlife encounters with the rare and remarkable creatures featured in the series.
Chimpanzees in Africa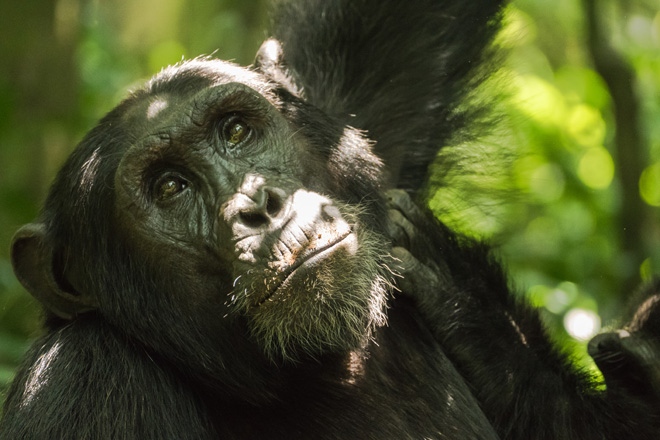 Chimpanzee in Kibale National Forest, Uganda
Dynasties began with the compelling tale of David, the alpha male leader of a troop of chimpanzees, who came increasingly under attack from the young pretenders to his crown.
Travel to Uganda on our Gorilla & Wildlife Walking Safari and you can track and observe a family of chimpanzees in Kibale Forest – although sadly only for a fleeting few hours rather than the two years the BBC crew spent following David and his troop. Plus, there's the added thrill of the chance to get close to gorillas in the wild in the Bwindi Impenetrable Forest – one of the last remaining homes of these incredible creatures anywhere in the world.
Download a detailed itinerary and views dates and prices of our Gorilla & Wildlife Walking Safari, Uganda

Penguins in Antarctica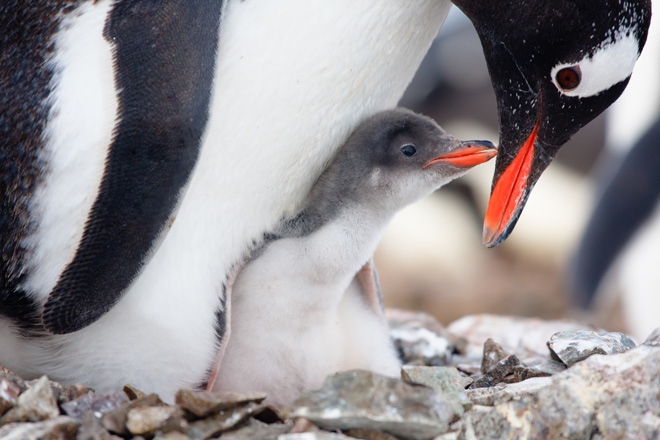 Penguin and chick, Antarctica
Episode 2 follows a colony of Emperor penguins as they try to keep themselves and their chicks alive through the brutal conditions of an Antarctic winter.
Our selection of polar cruises aboard the M/S Expedition polar cruise ship, take you deep into the ice-covered world of Antarctica, although you'll be there in the far more hospitable summer months. With regular shore landings you'll have the opportunity to step onto the ice and walk amidst vast colonies of penguins including Adelie, chinstrap and gentoo.
If you travel on our epic Spirit of Shackleton cruise which visits South Georgia and the Falkland Islands as well as the Antarctic Peninsula, you'll also have the chance to see the impressive giant king penguin and the distinctive macaroni penguin as they are only resident on the island of South Georgia.
For further information about all our Antarctic Cruises click here.
Lions in Africa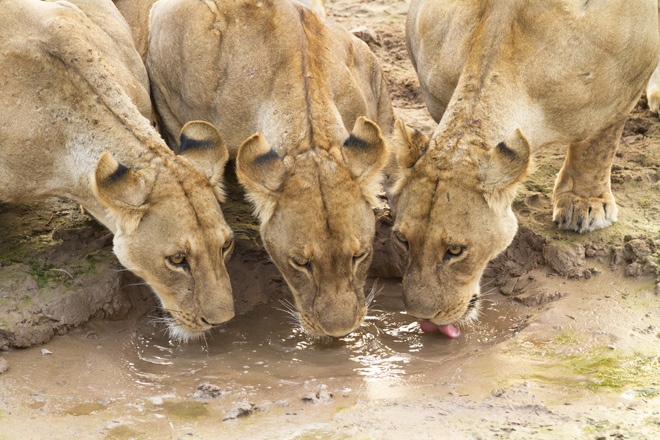 Lionesses drinking together, Luangwa National park
Following one of Africa's most famous prides of lions, this episode of Dynasties presents an extraordinary story of leadership as two lionesses feed and protect their young and fight for the survival of their pride against other animals and humans, on the plains of the Masai Mara.
The great wildlife parks of Africa are the best place to go if you want to see these magnificent beasts in their natural habitat. We offer several walking safaris that combine bush walks with jeep drives and provide excellent opportunities for viewing lions. Classic Luangwa Walking Safari in Style spends a week in wildlife rich Luangwa National park where big cats are abundant; and Eswatini, Kruger & Wild Pafuri Walking Safari visits Kruger National Park where around 1,500 lions still roam free.
The Painted Wolves of Mana Pools, Zimbabwe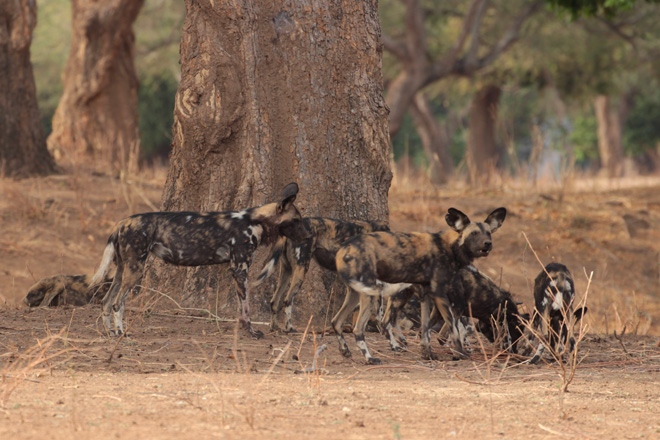 Painted wolves, Mana Pools National Park
One of the most brutal and heart rending episodes of Dynasties was filmed in Mana Pools National Park in Zimbabwe and followed the clash between two packs of painted wolves, led by mother and daughter, as they fought for territory and survival.
Not only are you likely to see painted wolves on a Mana Pools & Lake Kariba Walking Safari, but you may encounter the actual packs featured in Dynasties. Our Product Manager, Jude, was fortunate to have two such close-up encounters as she walked in Mana Pools.
Neighbouring Zambia is also home to painted wolves and these may be spotted on our Classic Luangwa Walking Safari in Style.
Tigers in India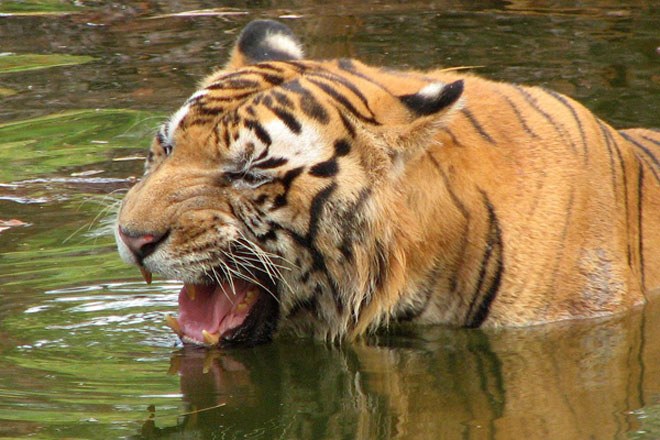 Tiger, Kaziranga National Park
The final episode of Dynasties features tigress Raj Bhera and her four adorable cubs whom she seeks to protect from rival tigers and to preserve their territory.
The tigers were filmed in Bandhavgarh Reserve - just one of several locations where you may see tigers in the wild in India. Another excellent place to view tigers is Kaziranga National Park on the banks of the Brahmaputra River in Assam. The park boasts over 100 tigers and you will enjoy jeep safaris to go in search of them on a Brahmaputra River Cruise. Even if you don't spot a tiger, the park is also home to the rare one-horned rhino plus numerous other birds and animals.
At the other end of India, in Kerala, you may also spot an elusive tiger in Bandipur National Park on our Spice Trails of Kerala & Southern India. Alternatively you can add an extension on to any of our India group holidays to visit Ranthambore or Corbett National Parks – two of India's premier destinations for seeing tigers in the wild (this is dependent on the time of year you are travelling).
Take a look at all of our holidays that have a wildlife focus or contact us if you'd like us to help plan your Tailor Made wildlife adventure of a lifetime.