/
/
Article
/
US Scientists Head to Base Camp to Test Effects of Altitude
US Scientists Head to Base Camp to Test Effects of Altitude
It's something everyone who makes the Everest Base Camp trek is aware of: altitude sickness. The symptoms, and the importance of acclimatisation, are known to many a climber, but there is still research to be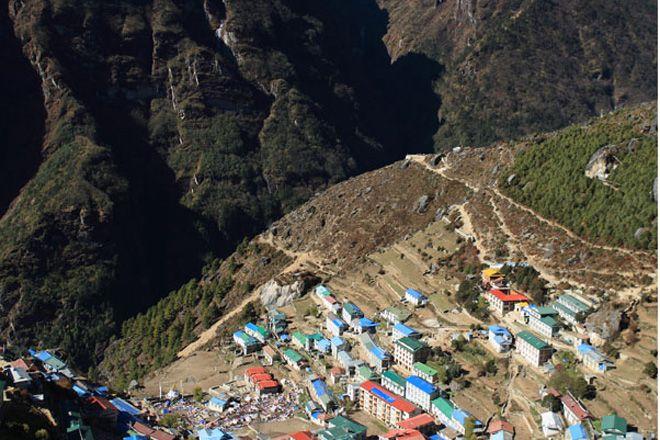 Base Camp, where science history will be made – photo by Kyle Taylor
It's something everyone who makes the Everest Base Camp trek is aware of: altitude sickness. The symptoms, and the importance of acclimatisation, are known to many a climber, but there is still research to be done into the full range of effects altitude and low oxygen have on the human body – and the relevance of these effects to the wider field of medical science. That's why a team of American researchers have recently embarked on an Everest Base Camp trek of their own, with the aim of monitoring nine climbers at high altitude over the course of at least a month.
The researchers, from Mayo Clinic, Minnesota, hope to learn more about conditions like heart disease, by studying the effects of altitude on the heart, lungs, muscles and sleep patterns. Altitude, they say, puts the human body into similar circumstances as those suffering from heart disease, and they hope that their findings will help the research and medical work being done in their laboratory back home.
To aid them in this unusual project, they are carrying 680 kilograms of equipment on their Everest Base Camp trek, assisted by a team of porters and their yaks. They will be joined by their subjects, who they will fit with some of this equipment – including armbands to measure energy expenditure, wrist-watches that will measure blood oxygen levels, and a specially developed instrument called a 'Mayo platform' that measures cardiovascular activity. They will also use video games developed specifically for this expedition to examine the effects of low oxygen on the climbers' cognitive functions.