Our grading system explained
Gentle
Gentle / Moderate
Moderate
Moderate / Vigorous
Vigorous
Vigorous / Strenuous
Strenuous
Expedition Grade
What makes Tanzania so special?
With its perfect mixture of dramatic peaks and rolling plains, Tanzania is undoubtedly the best destination for walking and trekking in Sub Saharan Africa. Mountain Kingdoms is pleased to offer trekking holidays in Tanzania, allowing you to experience the spectacular countryside with the guidance of our in-country experts.
Whether you want to explore the wildlife-rich plains or conquer Kilimanjaro as part of your holiday in Tanzania, it is a country that is best experienced on foot. With more land devoted to wildlife than any other country in the world, Tanzania is dotted with magnificent lakes and colourful wildlife parks, where you can see some of the world's most astonishing animals. The two most famous parks are Ngorongoro Crater and Serengeti National Park, and walking safaris in Tanzania are the perfect way to experience these parks and get up close to the wildlife.
The countryside ranges from the rolling plains of the Serengeti to Tanzania's two trekking holiday hot-spots, the famous peaks of Meru and Kilimanjaro. Our route up these two famous mountains emphasises careful acclimatisation to help prevent the effects of altitude sickness, giving you the best possible chance of reaching the summits of Kilimanjaro and Meru.
If you would prefer to explore the African countryside and see the wildlife, our walking safaris in Tanzania take you into the famous Serengeti plains, allowing you to enjoy unspoilt wilderness and a diverse range of wildlife, including hippopotamus, giraffe, lions and buffalo.
View our walking and trekking holidays in Tanzania, or call us to find out more or to arrange a Tailor Made holiday.
Tanzania
From the high snows of Kilimanjaro, to the wide open Serengeti plains – Tanzania offers a world of wonders for walkers and trekkers alike.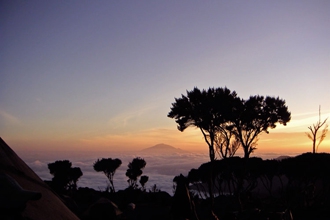 Trek Kilimanjaro via the longer and more scenic Lemosho Route providing excellent acclimatisation
All park fees and meals are included in the trip price.
Led by highly experienced local guides and we use top quality camping equipment
First rate equipment on trek and a comfortable, characterful hotel before and after
Flight inclusive from £3955, Land only from £2765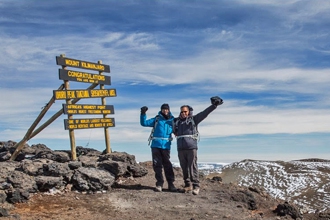 The best possible acclimatisation with an initial trek up Mount Meru and the longer Lemosho route on Kilimanjaro
Summit at sunrise for incredible views across African plains
All park fees included in the trip price
Close up views of wildlife on the trek in to Mount Meru
First rate camping experience on trek and good quality hotels of character before and after.
Flight inclusive from £4675, Land only from £3825