/
/
/
Holiday Tours
/
Walking Safaris
Our grading system explained
Gentle
Gentle / Moderate
Moderate
Moderate / Vigorous
Vigorous
Vigorous / Strenuous
Strenuous
Expedition Grade
Eswatini

Small, but perfectly formed, Eswatini (formerly Swaziland) has stunning, contrasting landscapes of mountain and flatland dotted with game rich wildlife reserves - just perfect for a walk on the wild side.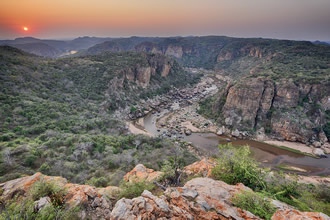 Spend five days exploring remote Pafuri in the far north of Kruger on foot - a unique safari experience.
Track the Big Five on guided jeep safaris and bush walks in a game-rich private reserve within southern Kruger National Park.
Explore Eswatini's wonderful natural landscape with day walks in the Mlilwane Wildlife Sanctuary and Malolotja Mountain Reserve.
Discover the colourful Swazi culture
Stay in characterful accommodation including a beautifully located eco lodge, a historic mountain lodge, a boutique hotel and authentic safari camps
Flight inclusive from £4495, Land only from £3500
---
Introduction
Situated in the Southern part of Africa, Eswatini (formerly Swaziland) is one of the smallest countries within the continent stretching just 17,364 sq km. Eswatini has a population of 1,343,098 which is primarily made up of ethnic Swazis whose language is Swazi. Its capital city is Mbabane which lie on the picturesque Mbabane River. Despite its unassuming size, Eswatini has a deceptive array of stunning African landscapes to offer, coupled with diverse climates. Eswatini's scenic views are best admired from Mount Mlembe, standing at 1,862m on the Western border.
Eswatini offers a challenge for keen hikers with a landscape consisting mainly of wild mountains and hills, sprinkled with some widespread plains. The Great Usutu River, is the lowest point of the country, at 21 metres, and the highest point is Emlembe, at 1,862m.
Whilst often being considered to be in the shadow of its neighbouring wildlife reserve, Kruger National Park, Eswatini is the ideal location to see spectacular wildlife containing, as it does, seven nature reserves, four frontier conservation areas and three wildlife or game reserves. on our Eswatini, Kruger & Wild Pafuri Walking Safari we visit two of the country's premiere wildlife reserves: Mlilwane Wildlife Sanctuary and Malolotja Mountain Reserve. Here you will find abundant bird and animal life which you can discover on foot and in jeeps.
---
Key Facts
Previously called: Swaziland - name changed in 2018
Capital city: Mbabane
Population: 1.3 million (2015)
Size of country: 17,364 sq km
Currency: South African rand
Power supply: 220 - 240 volts
Sockets: British style square pin plugs
Language: Swazi and English
Time difference: GMT +1 hours
Visas: British nationals do not require a visa for a trip of 30 days or less.
Religion: Around 83% of the population is Christian, 15% follow traditional religions, 2% follow Islam, 0.5% follow the Bahá'í Faith and 0.2% follow Hinduism.
Popular dishes: The staple food in Eswatini is Sishwala, a thick porridge normally served with meat or vegetables.
Popular drinks: Eswatini's most popular beer is Umcombotsi, a traditional brewed beer in Siswati.
Did you know: Eswatini became a member of the United Nations in 1968, whilst at the same time it also became the twenty-eighth member of the British Commonwealth.
FCDO advice: FCDO Travel Advice
---
Climate
The best time to visit Eswatini

Eswatini is defined by four climate regions: the Highveld, Middleveld, Lowveld and Lubombo plateau. The seasons in Eswatini contrast those of the Northern hemisphere, as rain can often be seen during the summer months, taking the form of thunderstorms. Annually, there is less rainfall the further east you travel and the driest season is their winter.
The different climate regions also have variations in temperature. The temperature in the Highveld region is often temperate and rarely unpleasantly hot whereas the Lowveld region is likely to record temperatures as high as 40⁰C during the summer months.