Our grading system explained
Gentle
Gentle / Moderate
Moderate
Moderate / Vigorous
Vigorous
Vigorous / Strenuous
Strenuous
Expedition Grade
Costa Rica

From the coast to mountain, rainforest to river and cloudforest to volcano, Costa Rica's incredible diversity of landscapes supports an abundance of amazing wildlife and makes it one of the world's premium eco-tourism destinations.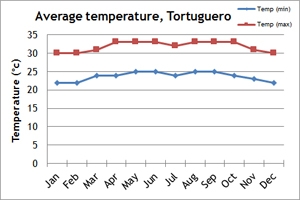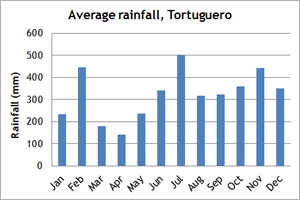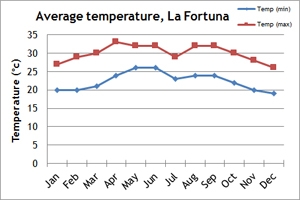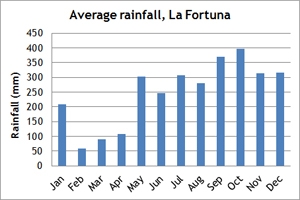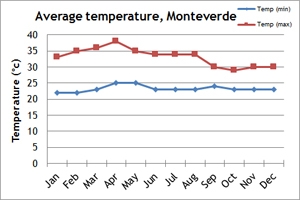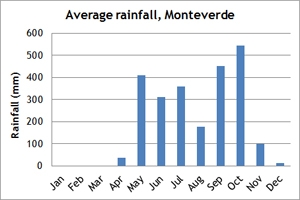 Costa Rica's climate is dominated by its two seasons: the wet season (winter or the green season) which runs from May to November and the dry season (summer) which is mid-November to April. However, local micro-climates do introduce some unpredictability.

During the dry season most places see little rain and enjoy sunny days and warm temperatures whilst in the wet season you can expect considerable amounts of rainfall and a humid climate. During September and October the rains are at their heaviest and can prevent travel in some areas.

Regional variations are particularly notable on the coasts with the south Pacific coast having a longer rainy season (December to February). The tropical Caribbean Coast with its extensive rainforest experiences the most rainfall of anywhere in the country with February and March relatively drier months, however you may experience a shower at any time of the year here. The cloudforest region around Monteverde can also attract rain at any time of the year.

As Costa Rica lies just north of the equator, temperatures are fairly consistent all year round. The main difference in temperatures occurs between the lowlands - the North, Guanacaste, the Pacific and the Caribbean, and the highlands including the Central Valley. Temperatures are on average 15 degrees cooler in the highlands.

The best time to travel to Costa Rica is therefore considered to be during the dry season with December through March the peak months consequently prices are higher and accommodation more limited during these months.